Alibaba Rumoured to Have Invested Billions into Bitcoin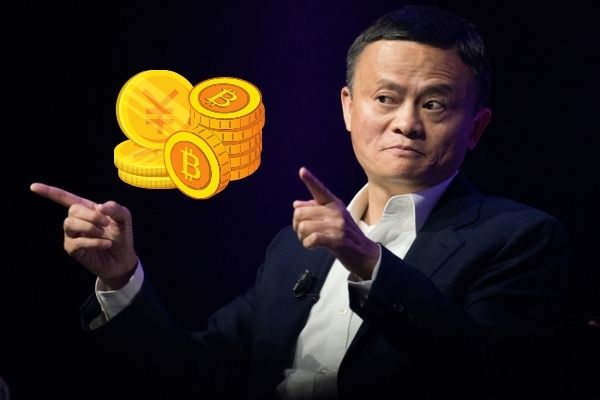 Over the last few days, rumours are spreading on Twitter claiming Alibaba has bought $20 billion worth of Bitcoin. The speculation seems to have impacted BTC yesterday on April 30th, with the price jumping from $54,000 to $57,000. Sparking a huge recovery for the cryptocurrency, which at the weekend reached a low of $47.270.
The rumours about Alibaba all stem from an article posted on finance.sina.com.cn. Translated from Chinese into English, the title reads "Alibaba: comprehensively accelerate research on low-carbon cutting-edge technologies". The article makes no mention of the tech giant purchasing any Bitcoin. It simply highlights how Alibaba is speeding up research in the field of low carbon digital technology and will lead in green (environmentally friendly) low carbon lifestyle.
While the news is bullish, it's extremely unlikely Alibaba have invested anywhere near $20 billion into Bitcoin in such a short timeframe. No company has ever purchased anything close to that amount all at once. Tesla's $1.5 billion investment back in February 2021 remains the largest announcement. In the addition, the company are already being investigated by the Chinese government for "monopoly like" practices and their CEO Jack Ma disappeared for 3 months.
A Twitter user adeptly named 'LilMoonLambo' posted a tweet stating the $20 billion figure, the tweet has since gone viral but it's based on inaccurate information.
BREAKING: Alibaba has bought $20B worth of #Bitcoin 🚀 pic.twitter.com/IeSrGrtsLB

— LilMoonLambo (@LilMoonLambo) April 30, 2021
The Alibaba Group will release unaudited financial results for the quarter and fiscal year ended March 31, 2021. Only then will we actually find out if there is any truth to the speculation! If it happens to be true, Bitcoin's price will no doubt skyrocket past $70,000 and above.