Top 5 most popular game apps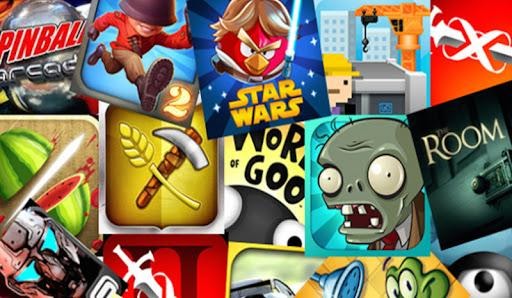 Mobile gaming has come to a hell of a long way from those classic Snake sessions on your tiny Nokia screen. There are esports circuits with huge amounts of bets being placed, sprawling JRPGs, first-person shooters adapted cleverly to make use of the touchscreen. It's a massive industry, helped along by large audiences in countries where smartphones are the most accessible form of computer. Here's our list of the five most popular mobile games available right now.
Among Us
This guessing game from 2018 has taken the world by storm and currently sits at Google Play's number one spot. The concept is fairly simple – you're all on a spaceship. Some of you are aliens, some of you are not, and the aliens have to blend in and pick off the humans one by one before they can finish their tasks. Humans are given a list of tasks to complete around the ship, aliens are given a fake list but can't actually do any of them – so it becomes a quickfire game of deduction as the bodies pile up.
Is Among Us deserving of the top spot? Yes and no, in my opinion. I think the reason it's doing so well is that it's different – wildly unique from all the other games in this list, and an experience that is sure to change every time with fresh sets of players. It probably won't have the staying power of its competitors, but it's nice to see something indie enjoy the limelight.
PUBG Mobile
PUBG is basically synonymous with the battle royale genre, having launched on PC at the end of 2017. The mobile version is tight and snappy, with a focus on ease of play with limited controls, and offers a wide range of game modes. There's a dedicated eSports circuit – the PUBG Mobile Global Championship – which will see pro players from all over the world compete for a two million dollar prize pool. PUBG is probably really enjoying the fact that Fortnite is no longer immediately accessible on mobile devices, and, for now, it's the number one battle royale available on mobile.
Call of Duty Mobile
This is a title poised to take the mobile eSports scene by storm – perhaps rudely interrupted by the ongoing global pandemic, but inevitable much like Thanos and his meaty purple hands. There has only been one official tournament thus far – the COD Mobile Creator Challenge, hosted in Las Vegas – but there is a Mobile World Championship this year. The regional playoffs took place in September, however, we have little information on how it will progress.
Clash of Clans
This mobile RTS has enjoyed enduring popularity over the years, even developing an eSports scene with a million dollar prize pool – I guess all those unskippable 30 second mobile ads paid off. Developed by Finnish company Supercell, the barbarian's big doughy grin has become almost synonymous with mobile gaming. Why is it so popular? Well, it's free, and it doesn't ram microtransactions down your throat, and that goes a hell of a long way with mobile games.
Genshin Impact
The newest entry on this list, Genshin Impact debuted in September and has picked up a lot of momentum since. It's quite frankly gorgeous for a mobile game, with visual stylings borrowed heavily from JRPGs and gameplay similar to a stripped-down Legend of Zelda: Breath of the Wild. It has cross-play, meaning mobile players can enjoy co-operative battles with PC players, and a range of collectible characters to build your party with. What's most interesting about Genshin Impact's presence on this list is it's largely a single-player game with a multiplayer component. Games that enjoy this amount of success on mobile are usually multiplayer-focused, but Genshin's gorgeous visuals and relaxed approach to microtransactions certainly make it an attractive time sink.
The mobile gaming landscape is certainly changing, and in time it might not look too different at all to console gaming. In this list alone we have a multiplayer guessing game, two FPS', an RTS, and a JRPG, all quality titles with lots to offer. The advent of cloud gaming services on mobile could change it forever – we'll have to wait and see.