New Trends Emerge in VR Gaming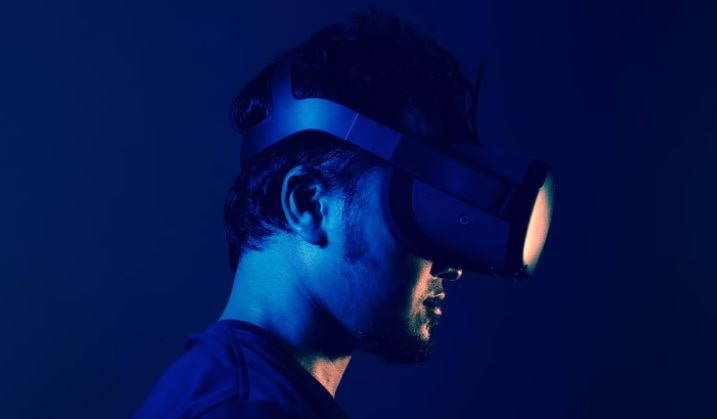 The very first modern VR creation was a 1968 project titled 'Sword of Damocles', which saw users don a headset similar to today. Though this original foray into VR was entertainment-based, the subsequent developments shifted toward job training. First came pilot training programs, then tactical and medical training programs. Even today, the pragmatic usage of VR continues to expand, with many opting for virtual meeting rooms in 2020.
Though projected to revolutionize the entertainment industry, VR's success hasn't been linear. Even today, VR users face decisions on which platforms to use, a decision determined by which equipment setup they purchase. With gaming options more limited than predictions hinted, developers are slowly rolling out more creative and dynamic titles as VR technology advances.
Keep reading for the most popular trends and titles in the evolving realm of VR and AR.
Growing Trends
Casino gaming has made its first forays into the world of VR. For now, only select tables games are available in VR settings, which also include social features like chats and even 'throwable' accessories. However, VR hasn't yet found an application with online slots, which are some of the most popular games. Users have six featured categories to explore when choosing a casino game, with the vast majority being slots titles, from jackpots to underwater themes. Looking ahead, VR and slots would likely be a popular choice.
Beyond the world of casino gaming, AI is also expected to see expanding applications in the world of VR. Though AI will primarily be used to elevate training programs, from medicine to cybersecurity, it's also expected to be at the fulcrum of VR-based social media platforms, which Facebook/Meta are currently starting to bring out.
Valve & PlayStation Face Off
Looking closely at current VR trends, recreational gaming is the clear focus. To date, Beat Games' Beat Saber and Valve's Half-Life: Alyx are the highest-earning VR games on the market in terms of revenue; the latter grossed almost $65 million in the first six months of its release.
So far, VR gaming trends indicate a future of gaming similar to the current console and mobile options. In this example, Beat Saber (for PlayStation and Steam headsets) more closely resembles the realm of mobile gaming. Beat Saber enthusiasts are also likely to purchase add-on content and expansion packs. Meanwhile, Half-Life: Alyx (Steam only) is a fully immersive survival video game that closely mirrors the open-world formats of other popular PC and console titles.
However, both titles posted only a fraction compared to traditional video game revenue. For example, Call of Duty: Modern Warfare raked in $1 billion in revenue in the first month of its release back in 2019.
Top-Reviewed Titles: An Emphasis on New Game Types
While Beat Saber and Half-Life: Alyx have performed well with consumers and are featured on sites that list the best VR titles, other games are gaining popularity with users and critics alike.
Unlike standard console and PC games, VR lets developers add imaginative and dynamic elements. This gives VR a license to explore topics that might be considered 'boring' on a console, PC, or mobile app.
For example, PlayStation VR's Astro Bot Rescue Mission includes a total of 46 different gaming levels, which means the trouble-shooting and problem-solving fun lasts for hours on end. Similarly, Budget Cuts sees gamers face off against automated machines that want to take their mundane office job. Would it be a hit on Xbox? Definitely not. Is it slowly becoming a cult hit with growing audiences on HTC Vive, Oculus, and Valve? Absolutely.
Meanwhile, other projects are tapping into expansive graphics to hook gamers interested in design and visual creativity. For example, Elite: Dangerous (which also has a PC version) lets users pilot a spaceship in a type of hyper-realistic Space Invaders. Controls are complicated, and the learning curve isn't steep—but those who invest in the game will be rewarded with an experience that no other platform can mimic in terms of realism, graphic design, and immersion.