Top 5 Virtual Reality Games Available Right Now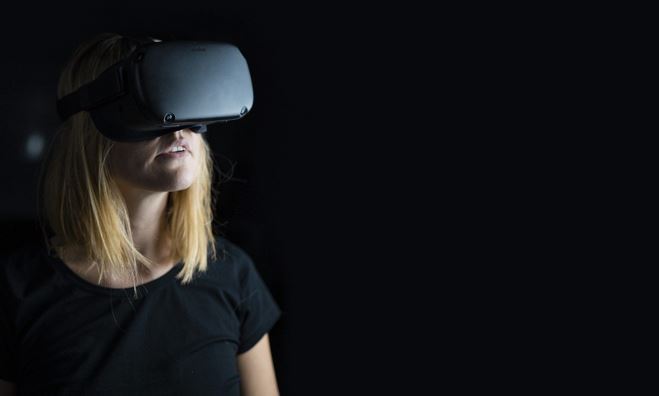 Gaming has really evolved over the years. From the 1980s when consoles were the in-thing to the 2000s when online gaming was the trend, the changes have been monumental. This change has also caused a huge growth in the variety of games available, from strategy, to first person shooter, to even now VR games. Today, even online casino gaming sites such as Platincasino offer a quality gaming experience to players.
Still, the evolution continues with the next big thing in 2021 and beyond is Virtual Reality. This new technology allows players to enjoy more immersive gameplay compared to consoles. If you want to try out VR gaming, here are the top VR titles you can try.
1. Half-Life: ALYX
Developed by Valve, this VR title will impress any player who loves shooting games and fighting off an alien race. It takes you through terrifying zombie-infested death pits where the sole mission is to get out alive. Although many players will find it inaccessible as it requires a powerful PC, the technology used in the game is way ahead of its competitors.
2. No Man's Sky
If you love space-themed games and dream of the wonders of space and space travel, then No Man's Sky is a must-have. As a player, your mission is to get to the centre of the universe. En route the journey, you will pass through many unfamiliar territories and visit various procedurally generated planets. Furthermore, you can build a home base, and battle with enemy ships in space combat.
3. Star Wars: Squadrons
If you are a Star Wars fan, then Star Wars: Squadrons will offer the definitive virtual reality gaming experience. Just like No Man's Sky, this game also takes place in space but more specifically in the Star Wars universe. You will be exploring space inside a TIE Fighter or X-Wing spaceship in full Virtual Reality.
4. Jurassic World: Aftermath
This updated game allows you to explore the dinosaur theme park on earth, unlike previous versions. As a player, you'll be on a mission to discover crucial lab research information by solving puzzles while hiding from some killer lizards. Sneaking through various facilities to avoid these predators is a thrilling premise that will inspire any gamer.
5. Beat Saber
There are lots of intense games, but there is no title that gets you moving to the VR rhythm than Beat Saber. Here, you'll be wielding sabers in the perfect hand-eye coordination as you slice up oncoming blocks. During gameplay, you can also challenge yourself with various modifiers to achieve the best VR experience.
Conclusion
Free yourself from the controller or keyboard with the best Virtual Reality games around. The aforementioned titles will make you understand why it's worth putting money into a VR headset. After all, you will not get an immersive gaming experience by playing games the usual way.
With the top VR games, you have the chance to fly a TIE Fighter or X-Wing in Star Wars: Squadrons or play rebel in Half-Life: Alyx. Other popular games include Rez Infinite, Farpoint and Superhot VR. Whether you're a veteran gamer or a newbie to VR gaming, we are sure these games will offer that great gaming experience you deserve.