Abdu Rozik: The Story of Hasbulla's Rival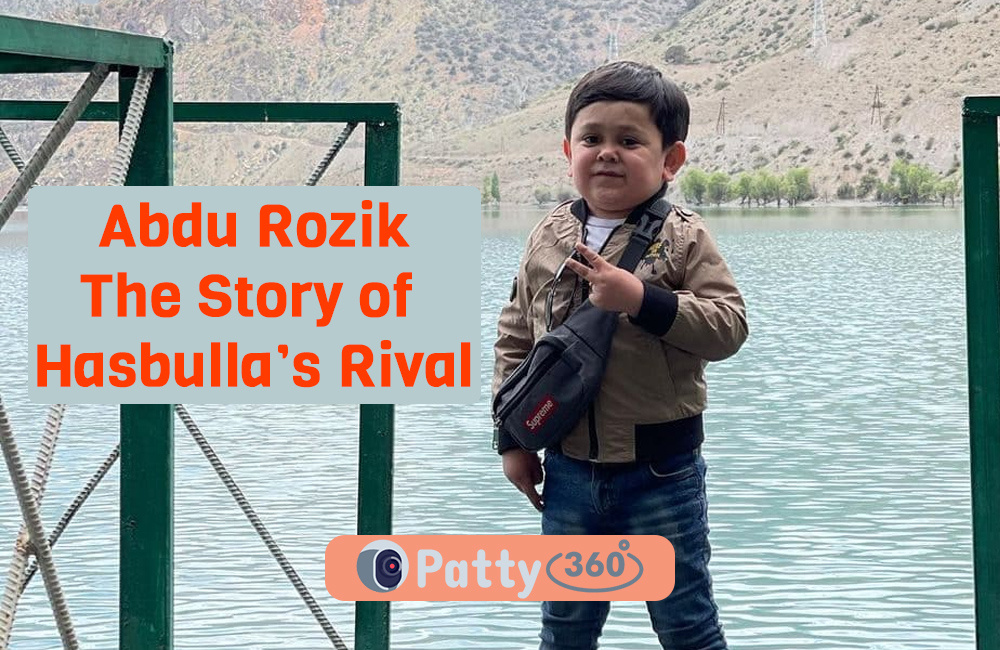 Social media has paved the way for multiple people's popularity, especially the influencers who have gained popularity via the short-form video platform, TikTok. 
Among all the different social media personalities, one that stands out is Hasbulla. He rose to fame with his unique appearance and his witty personality and his appearance with renowned MMA fighters like Khabib, which led to him being popularly known as Mini Khabib.
However, another social media personality who rose to fame leveraging Hasbulla's fame and popularity is Abdu Rozik. His popularity shot when he faced Hasbulla and he was set to fight against him in a professional MMA fight.
Besides that, Abdu is also known for capturing the attention of the masses by being the smallest singer in the world. Paired with his charming and witty personality, just like Hasbulla, even Abdu managed to gain a lot of popularity among the internet audience.
If you are inquisitive about the life story of Abdu Rozik and want to know more, then keep scrolling for all the information. 
Early life of Abdu Rozik
Abdu Rozik was born on September 03, 2003, in Gishdarva, Tajikistan to a gardener family. He had a fairly stable upbringing but what made him stand out from the rest of the crowd was his diagnosis. He was diagnosed with a medical condition called dwarfism, which is exactly what Hasbulla has a diagnosis for as well.
His issues with his growth stem from his childhood and the lingering financial constraints that he and his family faced during the earlier years of his life.
Abdu was diagnosed with rickets when he was fairly young. However, due to his family's financial issues, his family couldn't afford the correct treatment for him, which led to further complications and permanently stunted his growth at a young age. Reports suggest that he weighed 12 kg when he was 16 years old.
Abdu Rozik's Music Career
Unlike Hasbulla who rose to fame with his viral fighting video, Abdu's rise to fame was a little different. He is considered the world's smallest singer.
Abdu had always been talented and creative with his skills. Despite the challenges that he faced throughout his life, Abdu was someone who never wanted to give up or face defeat against things that he dreamed of.
A popular rapper and blogger from Tajikistan, Baron (Behruz) identified the potential and creativity in Abdu. Following that, the rapper went and tried to convince Abdu's father to let him pursue music as a career option because Baron thought he deserved the appreciation and he had the potential to make it big in the world.
Following that, Baron went ahead and asked Abdu to stay with him and got him medically evaluated by a doctor to check for his underlying issues and whether there are any tangible treatments available to reverse the impacts of his disease. Abdu stays with Baron in Dushanbe City when Baron takes care of Abdu financially as well.
Social Media Journey of Abdu Rozik
Following his initial popularity in his musical career, Abdu shot to fame on social media after he posted his official rap tracks to his YouTube account, Avlod Media. The account has over 400,000 subscribers and Abdu's song, Ohi Dili Zor managed to scour over 8 million views ever since its release in 2019. 
Not just his music career, Abdu also leverages the YouTube channel to share daily vlogs and entertaining videos with Baron and other creators in the area. The interactive videos have garnered millions of views, putting him on the radar.
Besides YouTube, Abdu has a crazy fan following on his Instagram account where the social media star has over 1.6 million followers, the numbers increasing at an alarmingly fast rate. He shares his behind the scene rendezvous and other fun experiences on his Instagram account, gaining hundreds and thousands of likes and followers.
With the growing popularity, Abdu wanted to give back to his followers and finally arranged a meet and greet at Millenium Palace Hotel on August 03, 2021, where he invited a few fans and interacted with them, and showed his gratitude towards the persistent support that people have showered him with.
Ever since his popularity, Abdu has gained a lot of names, and popularity and now sits and stands with eminent personalities like popular Persian fighters, Mohammad Heibati, Mo Salah, Amir Khan, etc. 
What about the Fight Against Hasbulla?
Besides his independent popularity across multiple social media platforms, Abdu has also gained a lot of name and fame due to the spark of interest among people for his fight against another social media personality, Hasbulla.
The MMA battle announcement against Hasbulla was a major spark in the fire and brought a lot of inquisitiveness among the audience. 
However, despite the initial blow to the fire, things have eventually fizzled down, making people think that the fight was just for a show and nothing of that sort will happen. But, Ashab Tamaeb, who is an MMA fighter, reported that the fight is expected to ensue pretty soon.
Although there are no confirmed dates yet, the fight is set in place and will happen as it was decided initially. There have been a lot of controversies surrounding the fight, especially with people bending their neck saying that it was nothing but a call for attention.
That entire aside, even the Russian Dwarf Association expressed their distaste against two small people fighting such a high-end fight like MMA.
What is the Net Worth of Abdu Rozik?
As mentioned, Abdu's source of income is diverse. He isn't just limited to his sudden viral videos and momentary rise to fame. Instead, he runs a popular YouTube channel and even produces music and releases them for the audience to engage with.
According to current reports, Abdu's net worth approximately in 2022 is said to be around $191,000. This comes from YouTube revenue; his social media brand deals and collaborations, and the music that he releases now and then. His rivalry against Hasbulla has added to his fame.