Andrew Tate Net Worth in 2023: Is the Top G a millionaire?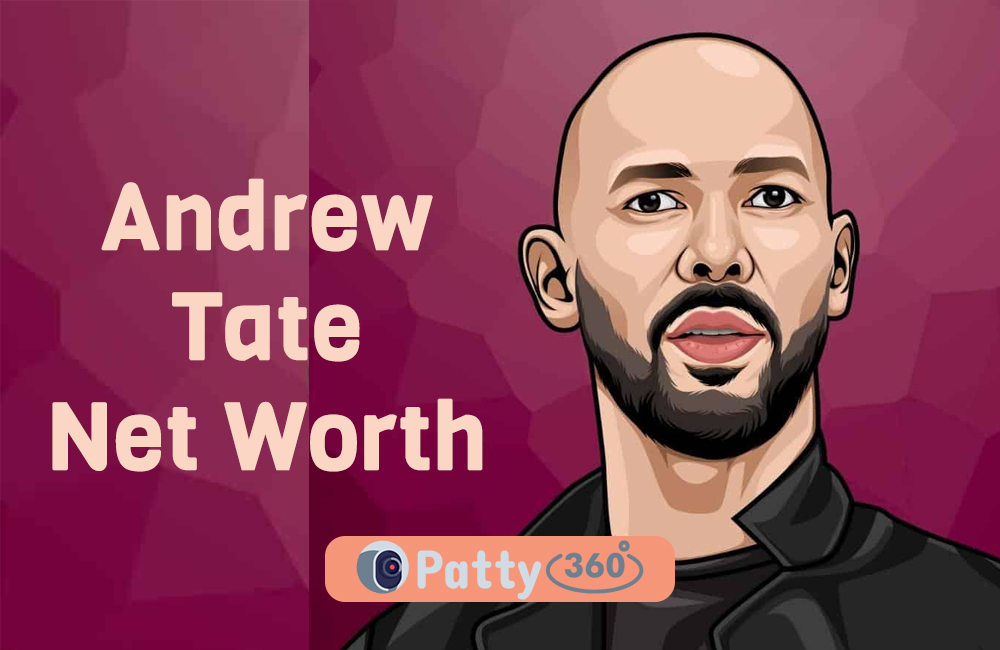 You must have come across the name Andrew Tate on social media. He is a British-American businessman, internet celebrity, and former kickboxer. With everyone hyping about Andrew Tate, many of you must be curious to know his net worth.
As per sources, Andrew Tate's net worth is $50 million. According to his fans, his net worth is $300-400 million.
Tate had a successful career in kickboxing, after which he became a social media personality. He also appeared in the 17th season of Big Brother. However, he was removed from the show due to a video of him beating a girl. 
At present, Andrew Tate is one of the most popular social media personalities online. There's hardly any social media site where you won't find his videos and fan pages. He is famous for his rich lifestyle and misogynistic views. For this reason, he has been banned from many social sites. 
Andrew Tate Early Life
Andrew Tate's full birth name is Emory Andrew Tate III. He was born on December 1, 1986, in Chicago, Illinois. He belongs to a mixed family background. His father, Emory Tate II was black and his mother Eileen is white. For those who don't know Tate's father was a famous chess player.
Tate also has a younger brother and sister. Name of his brother is Tristan Tate, who is equally famous as his brother. However, the name of their sister is not known.
Tate and his family lived in Indiana and Illinois until their parents divorced. After the divorce, Eileen settled in England along with her three children.
Professional Kickboxing Career
Tate is a former kickboxer. He started his professional kickboxing journey in 2005. Back then he was 19 years old. In 2008 International Sport Kickboxing Association (ISKA) ranked him in the list of top 10 kickboxers. The following year, he won the IKF British Cruiserweight Championship.
In 2011, he won the ISKA World Full-Contact Light Heavyweight Champion. He was the runner-up in the 2012 Enfusion: Trial of the Gladiators Tournament.
In 2013, he once again won the ISKA Championship, followed by the Enfusion Live World Championship in 2014.
Andrew Tate In Big Brother
In 2016, Tate appeared in the 17th season of "Big Brother." However, he didn't stay in the show till the end. He was removed from the show because of a controversial video of him circulating online. The clip allegedly showed him hitting a girl with a belt.
After the show began airing, Tate's old Tweets surfaced on social media. Most of his Tweets were racist. Due to this, he received a lot of backlashes. This led to his elimination from the show after six days. The woman in the clip later confirmed that it was a consensual act.
Hustler's University
At present, Tate is perceived as a misogynist man. He is considered a "guru" for the male community. He offers an online subscription-based program called "Hustler's University." This program is all about advising men on how to be manlier and treat women. Surprisingly, this program is very popular among young men. As per sources, Hustler's University is subscribed by more than 100,000 subscribers.
You will often come across clips from Hustler's University going viral on social media. These videos are extremely popular on platforms like Instagram and TikTok.
The program costs $49.99 per month. This means Tate is earning around $5 million a month from his online business. Aside from that he also has other businesses that add to his overall net worth.
Social Media Bans
Tate rose to prominence in 2022. During this time, some of his videos were going viral on multiple social media sites including YouTube, Instagram, TikTok, and Facebook.
Given the nature of his videos, Tate was banned from all the social media platforms mentioned above. Tate's Twitter account was banned in 2021 but was restored in 2022 after Elon Musk took over the company.
Luxury Car Collection
Andrew Tate has a huge collection of luxury cars. He is very fond of supercars and has more than 20 vehicles. Some of the cars owned by him are:
Bugatti Chiron Pur Sport

Two Lamborghinis

Rolls Royce Wraith

Two Ferrari 812 competiziones 

Aston Martin Valhalla 

McLaren 720s
In 2023, some of Tate's cars were seized by Romanian police. According to reports, police seized his McLaren 765LT, Lamborghini Aventador SVJ, Rolls Royce Wraith, a 2019 Aston Martin Vanquish S, Ferrari 812 Superfast S, and a few others.
FAQs
1. Is Andrew Tate richer than Cristiano Ronaldo?
According to reports, Andrew Tate has an estimated net worth of around $350 million while Cristiano has a net worth of $500 million and more. So, it is safe to say that Ronaldo is significantly richer compared to Andrew Tate. 
2. Why is Andrew Tate so famous?
For those who aren't aware of Tate's back story, he was a professional kickboxer. However, he came into prominence following his appearance on Big Brother in 2016. That's what extrapolated his popularity and brought him in front of the public. However, he was later pulled out of the show when a clip surfaced of him abusing a woman with a belt, which he reportedly said was consensual.
3. How did Tate get rich?
Andrew Tate built his net worth through multiple avenues of income, including business ventures, start-ups, crypto investments, etc. However, a significant amount of his income came from his online educational platform.
4. At what age did Tate become a millionaire?
On a Twitch stream with Adin Ross, Tate claimed that he earned his first million when he was 27 and later earned 100 million dollars by the age of 31. His diversification of the income sources multiplied his income so quickly.
Final Words
Despite all the controversies, Andrew Tate has a massive fan following, most of which are men. He has built his social media image on being a masculine and misogynist man.