Angus T. Jones Net Worth in 2023: How Much Wealth Does The Former Child Star Have?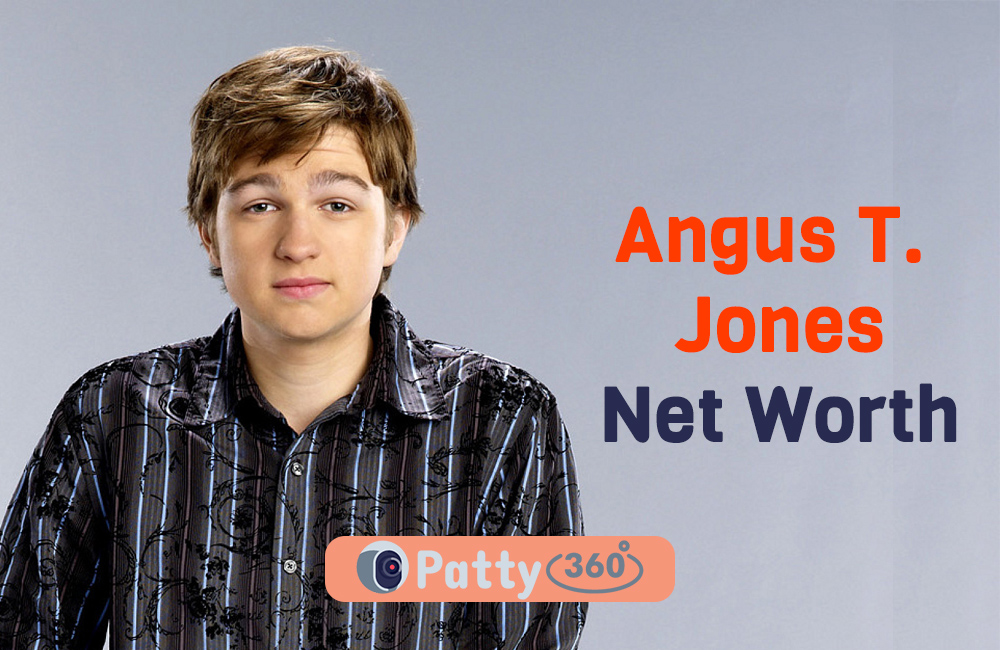 If you watched "Two and a Half Men," then you probably remember Angus T. Jones. He played the role of Jake Harper and quickly gained a lot of popularity.
By securing a role in a hit comedy sitcom, Angus made a lot of money as a child artist. Many of you are eager to know if the former child actor is still rich. The answer is yes! His current net worth is around $20 million.
Early Life
Angus Turner Jones hails from Austin, Texas. He was born on 8th October 1993. His parents are Carey Charles Jones and Kelly Lynn Claypool. He is the eldest child in his family and has a younger one named Otto.
Angus made his acting debut with television commercials. By the age of five, he started acting in films.
He studied environmental studies at the University of Colorado Boulder. However, he later changed his subject to Jewish studies.
Career
Angus T. Jones had a successful career as a child artist. His acting journey started in the 1990s. Back then he appeared in various TV commercials for brands like Kraft Mac and Cheese, Home Depot, and Volkswagen. Later, he started appearing in films.
After doing a few small roles in movies, he was cast in the hit comedy show "Two and a Half Man." In the show, he played the role of Jake Harper, the naughty nephew of the main character. The show was first aired in 2003, on CBS Network. At that time, it was one of the most popular TV shows in the U.S. It garnered over 15 million viewers per episode.
In 2010, Angus became the highest-paid child actor in the industry. In the ninth season of the show, his character involved a serious storyline involving sex and drugs. But Angus was not comfortable with the script, so quit the series in 2012.
Other Ventures
During his acting years, he was involved with a lot of charity work. He donated to First Star Organisation and other charity houses.
Many of you might not know but Angus is a trained musician. In 2008, he joined the Rock N' Roll Fantasy Camp. After quitting "Two and a Half Men," he turned his attention to religious studies.
In 2016, he co-founded Tonite along with actor Justin Combs. However, he ended up leaving the company the same year.
Net Worth and Earnings
During his Two a Half Men days, Angus got paid $200,000 per episode. By the end of the show, his paycheck was increased to $350,000 per episode.
As of 2023, Angus' net worth is estimated at $20 million. He earns around $9-10 million every year from royalties.
Personal Life
As far as Angus' personal life is concerned, he is very secretive about his love life. It is assumed that the actor is currently single and not dating anyone.
Back in 2011, he had an affair with internet celebrity Stalker Sarah. At present, he is living a low-profile life in Glendale, California.
FAQs
1. How much money did Angus T. Jones make?
According to reports, Angus T. Jones has an estimated net worth of $25 million in 2023. However, this wasn't the case just a few years ago. Instead, you'd be surprised to know that reports suggested that Angus has an estimated net worth of around $19 million in 2020. So, he made millions over the next few years.
2. How much does Angus get paid per episode?
During the height of this career, especially in a popular show like Two and a Half Men, Angus was reportedly making $350,000 per episode, which is mind-boggling. However, his outbursts suggest that he didn't have a pleasant memory working on the show.
3. Who was the highest-paid Two and a Half Men?
If you are thinking that Angus is the highest-paid actor on Two and a Half Men, you are mistaken because that isn't the case. Reports suggest that it was Charlie Sheen, who was making close to $2 million per episode and was the highest paid of the lot.
4. Does Angus earn royalties?
With an estimated net worth of $25 million, it isn't surprising that Angus earns a pretty decent income from royalties. He supposedly earns $9-10 million in royalties only.