Apple Offering an Additional Discount on the Purchase of a New iPhone: Offer will last till May 31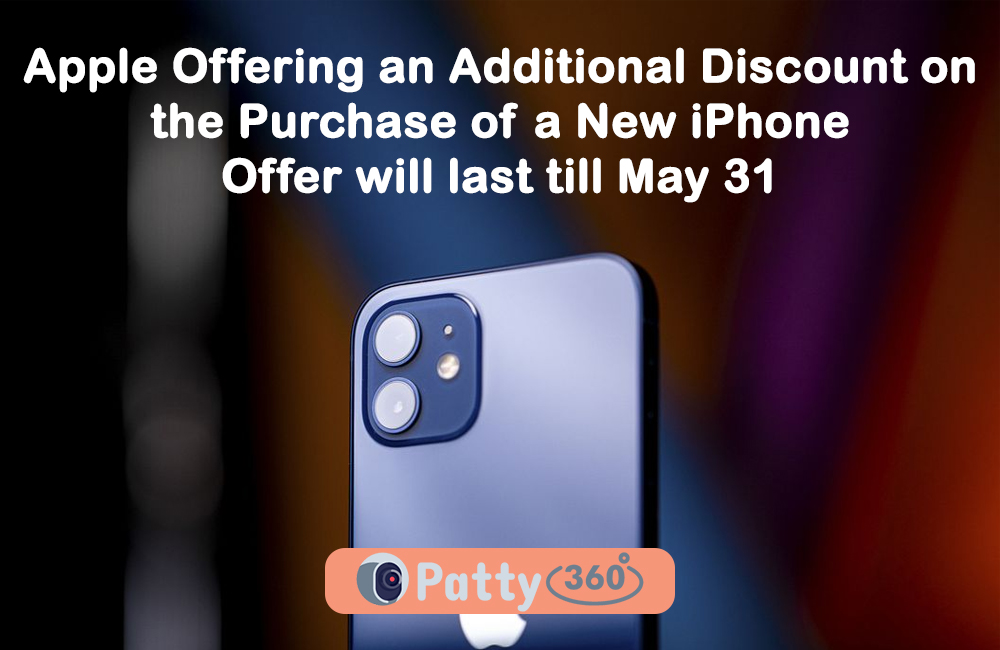 It seems like a good time for Apple enthusiasts as the tech giant is offering extra discounts on purchases of new iPhones. This offer will last till May 31.
This trade-in offer from Apple will allow buyers to avail of extra discounts in exchange for their old phones. This in return will help buyers to purchase a new iPhone model at a much lower price than normal. But this offer will stay valid only till May 31. So you need to hurry before the offer runs out.
The good thing about this deal is that you can exchange any phone to get extra exchange value. That means you can exchange your Android phones as well. In return, you will get the chance to get a new iPhone at a discounted price.
Apple is offering an exchange value between Rs 49, 700 to 5,200. Although you are allowed to exchange your old Android phones, better exchange values are offered on iPhones. You can purchase a new iPhone after completing the trade-in process.
This offer can be availed at any Apple India online store. Before trying to avail of the offer, you must check if the offer is valid in your city. 
You will be happy to know that Apple offers delivery and pickup facilities in metro cities as well as in a few other locations.
Apple Extra Discount Offer
To avail of this exciting extra trade-in or cashback value offer, you will need to answer a few questions. Some of these questions will be about your IMEI number and phone brand name.
After adding these details, you will be shown the exchange value on the screen. You can then place your exchange order and a customer executive will be sent by Apple to your address to pick up the device. The good thing is the pickup of the old phone and delivery of the new one will happen at the same time.
However, the customer executive will check the physical condition of the device and verify whether it is good enough to be exchanged. If not, then the exchange value will be reduced by the customer executive.
As per this new trade-in offer, Apple will accept almost all old or new iPhones. The maximum value you will get is Rs 49,700. This value is offered when you will exchange iPhone 12 Max Pro.
As for Android, Apple will accept smartphones from Xiaomi, Samsung, OnePlus, and a few other brands.