Apple to Hike the Employee Salaries by 10 Percent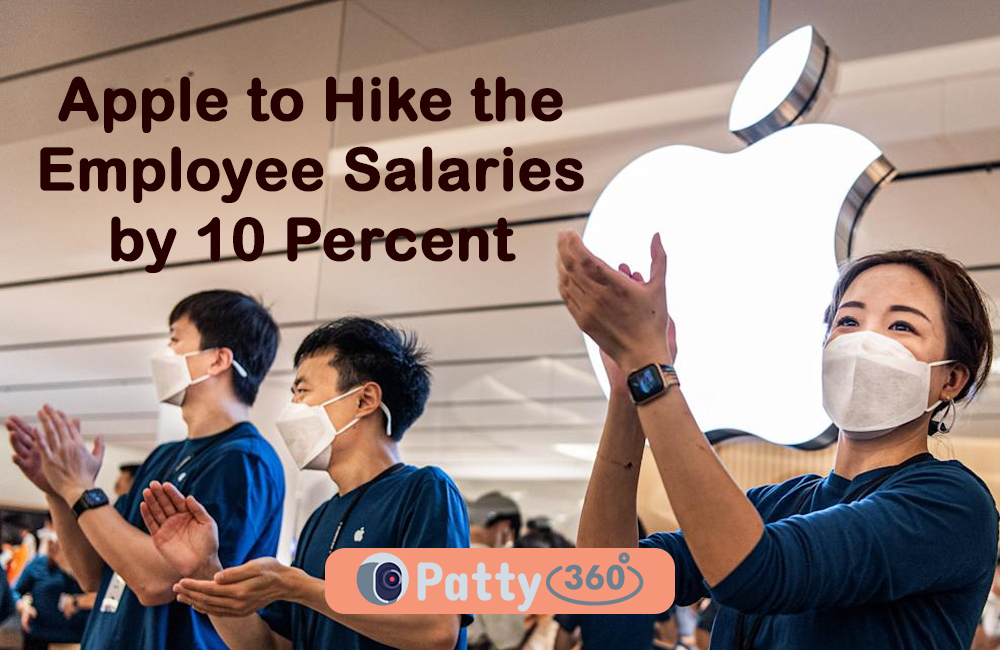 While the world is reportedly struggling with complications of inflation, unemployment, and job insecurity, Apple has good news for its employees.
Recent reports from the tech giant suggested that Apple is going to increase the salaries of their employees by a minimum of 10% from what it was last year. According to sources, Apple is going to enhance the minimum hourly payment of the employees to $22.
The shift in decision comes after the constant accusations and allegations that Apple has experienced over the last few months surrounding the working conditions and benefits of the employees. Apple previously hiked its employee salaries in February 2022.
Apple also reports that the increase in salaries is also in response to the alarming concerns of inflation that has struck the world, following the on-going pandemic and its impact on the tight labor market.
Speaking on this situation, an Apple spokesperson says, "Supporting and retaining the best team members in the world enables us to deliver the best, most innovative products and services for our customers. This year, as part of our annual performance review process, we're increasing our overall compensation budget."
Ever since the first hike in February 2022, the current salary hike is the second one in 2022. Although the employees rejoice with the decision, no one knows for sure how far this contentment will sustain.
Highlighting poor working conditions, several Apple retail workers have come together to form a union and demand higher pay and benefits for themselves. Besides the salary hike, the retail workers also demanded increased vacation time and improved and sustainable retirement options for themselves.
Taking these pointers into consideration, Apple has now shifted its focus on the annual performance-based pay rise for both the corporate and the retail employees, to ensure that every single employee gets a uniform rise in their salaries.
The unionization of the retail workers has come up across multiple states in the United States, including Maryland, New York, Kentucky, and Georgia. There isn't any further information on when the salary hike will be formally implemented but we can say for sure that same is expected to be implemented in the coming days.
That entire thing aside, Apple's move is going to shift the focus on improving working conditions in most of the bigger tech giants across the world. However, the effectiveness of the same depends on how other corporations perceive the importance of employees.