Barry Silbert Net Worth in 2023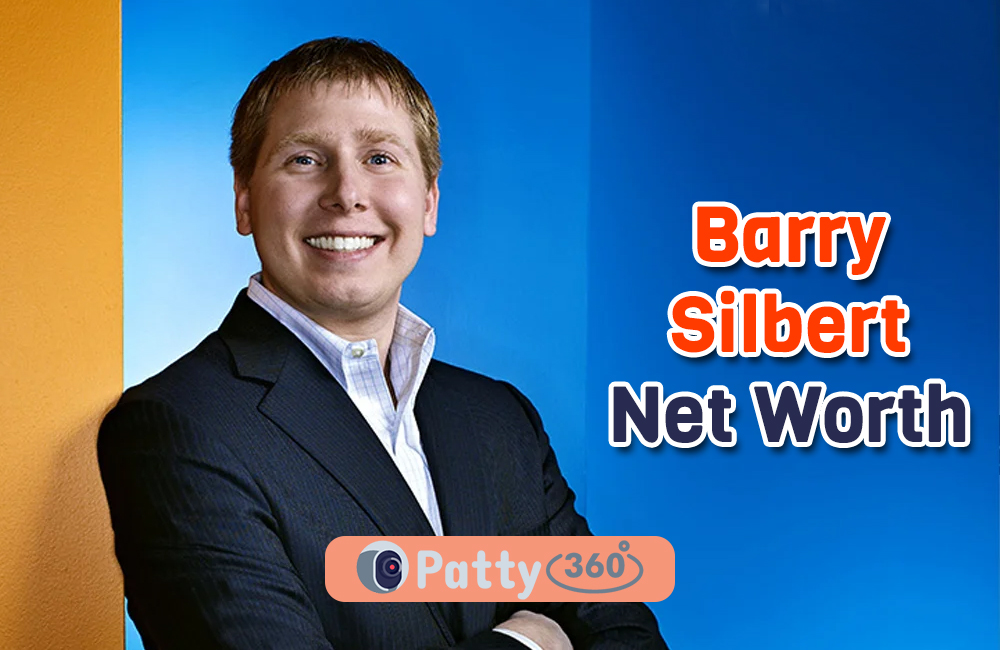 Barry Silbert is famous as the head of Digital Currency Group. He is one of the trending individuals in the crypto space. Despite the competitive market, Silbert has managed to prove his worth. His parent company operates five other crypto-based subsidiaries such as Grayscale Investments and CoinDesk.
Given Barry Silbert's status, it is obvious that people would want to know about his net worth. As per sources, his current net worth is around $2 billion. However, his net worth has dropped by billion dollars due to the market sell-offs. He became rich by investing in crypto-based companies including Bitcoin.
Family and Early Life
Barry Silbert was born in 1976. His birthplace is Gaithersburg, Maryland. He has always been passionate about having his own business. During his childhood days, he used to sell baseball cards.
While he was still in high school, he became a stockbroker after clearing the Series 7 exam. This made him the youngest person to do so.
Personal Life
Although Barry Silbert is a famous personality, there's nothing much known about his private life. However, we do know that he is a married man. His wife's name is Lori Silbert.
The couple has a son and is currently settled in their luxury property in Rye, New York. He is also the owner of a few luxury cars.
Education Background
As far as Barry Silbert's education is concerned, he attended Emory University where he obtained his B.A. degree in Finance and Accounting.
He secured a job right after completing his graduation.
Career
Barry Silbert got his first job at Houlihan Lokey where he worked as an associate. However, he left his job in 2004 to set up his own business. This is when he established SecondMarket.
The same year, he occupied the CEO position at Restricted Stock Partners. He started buying cryptocurrencies in 2012. Before that, he was already successful.
His interest in cryptocurrency led to the foundation of the Bitcoin Investment Trust. Being the first of its kind, it caused a lot of hype in the US market. It created new opportunities and soon became successful.
Other than running his businesses, he also invested money in other crypto-related ventures. This is what helped him build his wealth. After selling SecondMarket to NASDAQ, he established his most successful company Digital Currency Group.
Today, DCG owns over 200 enterprises and is present in more than 30 countries. It also holds Bitcoin, Ethereum Classic, and Ethereum. It also holds six subsidiaries including Foundry Services, Genesis Trading, TradeBlock, CoinDesk, Luno Gloobal, and Grayscale.
Earnings and Wealth
Barry Silbert built his fortune through cryptocurrency investments. He is called the "Bitcoin Whale" as he has the largest Bitcoin holdings in the world.
Silbert is currently the 9th richest person in the crypto space. His net worth is estimated at around $2 billion. In the last year, his net worth dropped by a few billion dollars due to the major market shift. We believe that he will regain his wealth shortly.
FAQs
1. What is Barry Silbert worth?
There is no clear indication of the exact net worth of Barry Silbert. However, according to the latest reports published on Forbes, Barry has an estimated net worth of $3.2 billion. This isn't an exact estimation though because there are no confirmed reports about his investment portfolio.
2. Who is the owner of the DCG group?
The owner and founder of the DCG group is Barry Silbert. This is one of the most popular companies that work around the bitcoin and blockchain industry. The main objective of the company is to build, support, and invest in different companies all across the globe.
3. When does Barry Silbert invest his money?
Besides being the founder of the DCG group, Barry Silbert actively invests in different types of crypto-related ventures. This is the first factor that helped him build the kind of valuation that he has. Before founding the DCG group, Barry also founded Second market, which he later sold to NASDAQ.
4. How many companies does DCG own?
To invest in companies worldwide, don't be surprised by the fact that DCG owns 200+ companies and has a presence across 30+ countries. In the world of crypto, Barry is known as the "Bitcoin Whale" for his investments.