Call of Duty: Warzone 2 File Size Rumored to be 115GB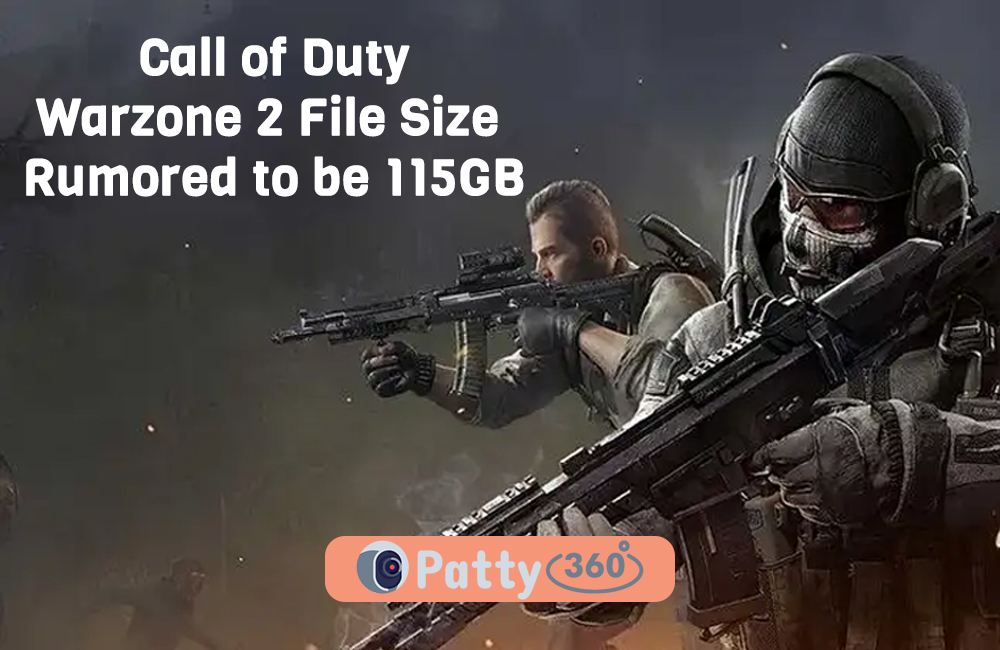 If you are into action, role-playing games, you will likely enjoy indulging in Call of Duty: Warzone 2. The franchise is all set to introduce its next installment in the game within the next five days.
But, while the gamers are already excited about the game, it isn't surprising that the users are shocked by the potential file size of the game. It is rumored to be around 115GB, which is around one-sixth of the PS4's total storage.
If you use an Xbox Series S, this is going to be a great concern because it supports around 512GB of storage. So, if you do end up downloading Warzone 2, chances are that it will up around one-fourth of the storage of the console. 
The predecessor of this game came out with a file size of 95.29 GB for Xbox and 100.778 GB for PlayStation. So, if you are sitting there wondering that it's a lot of extra storage, it isn't something new for the Warzone franchise.
When it comes to downloading Warzone, you'd have to download Modern Warfare. Whether or not the same will be applicable for Warzone 2 or not is something users will have to wait and look for.
But, given that Warzone 2 is so close to the official release, it isn't surprising that rumors are floating around about the file size. And, if things go as expected, you'd have to clear up quite a bit of storage from your gaming console to make room for Warzone 2.
Keep in mind that the chaos surrounding the 115 GB file size rose from a rumor. There is no official confirmation from Activision yet regarding the official launch yet. We'd have to wait until they do release an official statement about the file size ahead of the release.
Despite how things go, we can very well expect the file size to be around 100GB easily and without fail. So, we'd recommend that you prepare your console's storage accordingly. If you have some games in the backlog, it's time to delete them from the device for good.
Also, if you want to further pique your interest in Warzone 2, there is a new Al Mazrah map that has been released by a YouTuber, which walks you through a glimpse into the game. Fighting through the battle royale isn't going to be something you regret indulging in at all.