Carole Ann Boone: Answering all the Most Asked Questions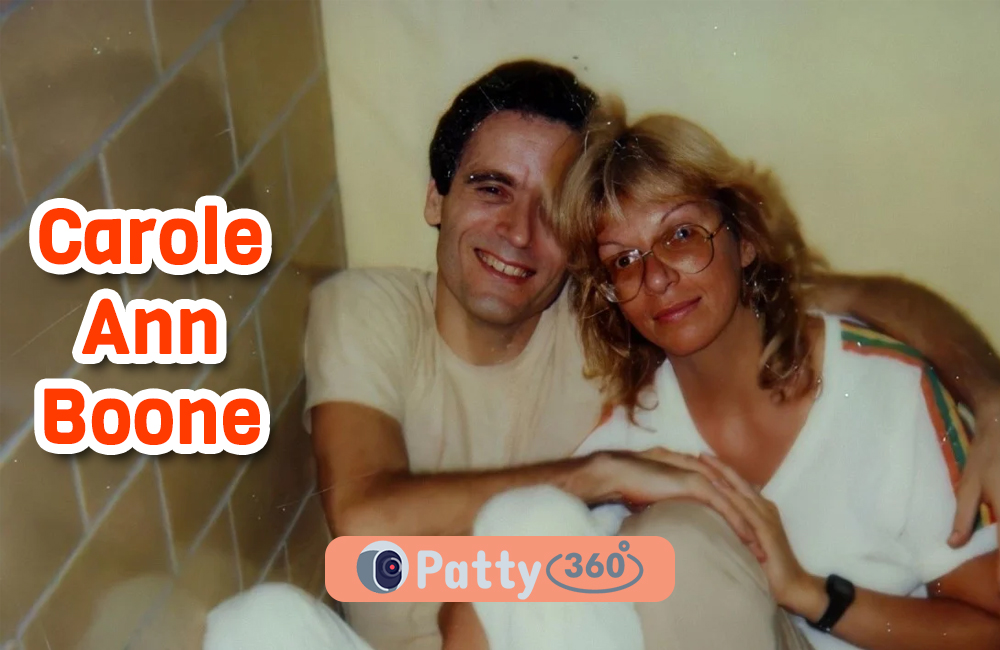 Serial killers, murder mysteries, and true crimes have become the trifecta in the present world. With people being inclined towards watching true crime stories, more and more such movies, web series and documentaries are making a spot on everyone's television or smartphones.
One such true crime that has left people with goosebumps raised was that of Ted Bundy. A simple mention of this notorious serial killer's name is enough to leave you with chills. Known for killing over 30 women and manipulating women throughout his life, Ted Bundy is one of the most gruesome serial killers to date.
Bundy's homicidal and sexual assault tendencies made headlines on national television during his trials and his conviction. However, during those years of gruesome behavior and acts, Bundy was married to a woman named Carole Ann Boone (a divorcee) when he was on trial for the murder of the 30+ women that he killed.
With Bundy's death, people are often curious to know what happened to Carole Ann Boone and what she does at present.
What do we Know about Carole Ann Boone?
If you have watched the Netflix series, "Conversations With a Killer: The Ted Bundy Tapes", you must be sitting here wondering why Boone even agree to marry such a masochist in the first place.
However, if you have watched the documentary, you also likely know that Boone was no ordinary woman. With her advances and her agreement to marry Ted Bundy, it seems like she too had fallen into the presence of the serial killer and his manipulation.
You might be surprised to know that not only did Carole Ann Boone fall for the notorious serial killer Ted Bundy, but she also conceived a child with him while he was in jail under trial and jailed for a death row sentence.
Reports suggest that Bundy's acquaintance with Boone happened in 1974 when Boone initially divorced her then-ex-husband. During that time, Boone was working at the Department of Emergency Services in Olympia, Washington.
During that time, Bundy was working in coalition with the police officers to help them trace the women that "he killed." Even in an autobiography written by authors Stephen G. Michaud and Hugh Aynesworth, they describe Boone as "a lusty-tempered free spirit," when she met Bundy.
Boone even went on to describe that during that initial acquaintance, she found Bundy quite impressionable. She said that they both hit it off quite early on and felt at ease in each other's presence. 
Despite Boone being attracted to Bundy, what she didn't realize or know at the time was the fact that Bundy had committed some of the most heinous crimes that would soon become a matter of national emergency and concern.
How was Ted Bundy's Relationship with Carole Ann Boone?
While most people empathized with Carole Boone initially when she wasn't aware of the extent of the crime Ted committed, people couldn't later comprehend how Boone could go on and support a serial killer that's accused of killing 30+ women.
During her relationship with Ted, Boone exclaimed in multiple interviews saying, "Let me put it this way, I don't think that Ted belongs in jail. The things in Florida don't concern me any more than the things out west do."
She also contested saying that Ted didn't deserve to be put in jail. She didn't understand why Ted would be charged with the accusations of murder in Leon County or Columbia County.
Even when Bundy was in jail, Boone went and visited him after relocating 40 miles away from where she was initially living. She relocated to be close to Bundy and she even took her son Jayme with her to the jail to meet with Bundy every week.
Later in his confession, Bundy revealed that it was during that time that he felt he and Boone became the closest and started developing a serious romantic association. 
In their book, The Only Living Witness: The True Story of Serial Sex Killer Ted Bundy authors Stephen G. Michaud and Hugh Aynesworth highlighted the fact that Boone was crazy about Bundy. Whether or not it was due to manipulation or actual love remains a mystery.
Boone was so deep in love with Bundy that they managed to engage in sexual intercourse while Bundy was locked in prison. Although quite rare, they were allowed to engage in brief sexual acts for the inmates. But, you need to realize that it wasn't legally allowed. 
Boone later revealed that it was one of the security guards who didn't mind their relationship, who allowed this to happen by fluke. If you watch the Netflix documentary, you will realize that Boone says in one of the episodes, "After the first day they just, they didn't care. They walked in on us a couple of times." She was talking about the security guards inside the prison.
Ann Rule worked in the Seattle police force previously, and later went on to write a book on the serial killer, Ted Bundy and the horrors people experience, she explained that bribing the guards was pretty easy back in the day. This was primarily done to allow the inmates to have some one-on-one time with their visitors.
Some media outlets have even confirmed that Boone kept supplying drugs to Bundy during her visits to the prison.
When Did Ted Bundy Propose to Carole Boone?
Ted Bundy's relationship with Carole Ann Boone wasn't the most traditional. Everything was way out of proportion and very manipulative from the get-go.
That said, while their relationship primarily blossomed during Bundy's prison time, you'd be surprised to know that Bundy proposed marriage to Boone during one of his trials in the courtroom.
It happened when Bundy was getting convicted for the murder of Kimberley Leach. That particular trial led to the third death sentence for Bundy.
During that time, instead of repenting his acts, Bundy went on and proposed to Boone in the middle of the trial. Boone, to everyone's surprise, agreed to the proposal, and the two united.
What do we Know about Carole Ann Boone At present?
Ted Bundy, following his multiple death sentences, was executed on January 24, 1989, in the Raiford Electric Chair. 
Despite accepting his proposal, Bundy and Boone didn't go on to get married officially. Instead, they separated around three years before Bundy's death sentence. Reports suggest that Boone didn't return once the two broke off their relationship.
Following the separation, initial reports suggest that Boone relocated to a different city with her two children, Jayme and Rose. Rose is Ted Bundy's and Carole Ann Boone's daughter. Many believe that Boone did the same to protect her children from the shame and the repercussions of their father's crimes.
After relocating to a different city, Boone lived a very low-profile life where she kept away from the public eye and even stayed away from the media. She later died in 2018 in a Washington State retirement home.
Conclusion
If you were curious about the whereabouts of Carole Ann Boone after watching the Netflix docuseries, we hope this article gives you all the insights that you need. There isn't much information available about Rose or Jayme as well and what they are up to in their lives at present.