Chirps Chips Net Worth 2023: What Happened After Shark Tank?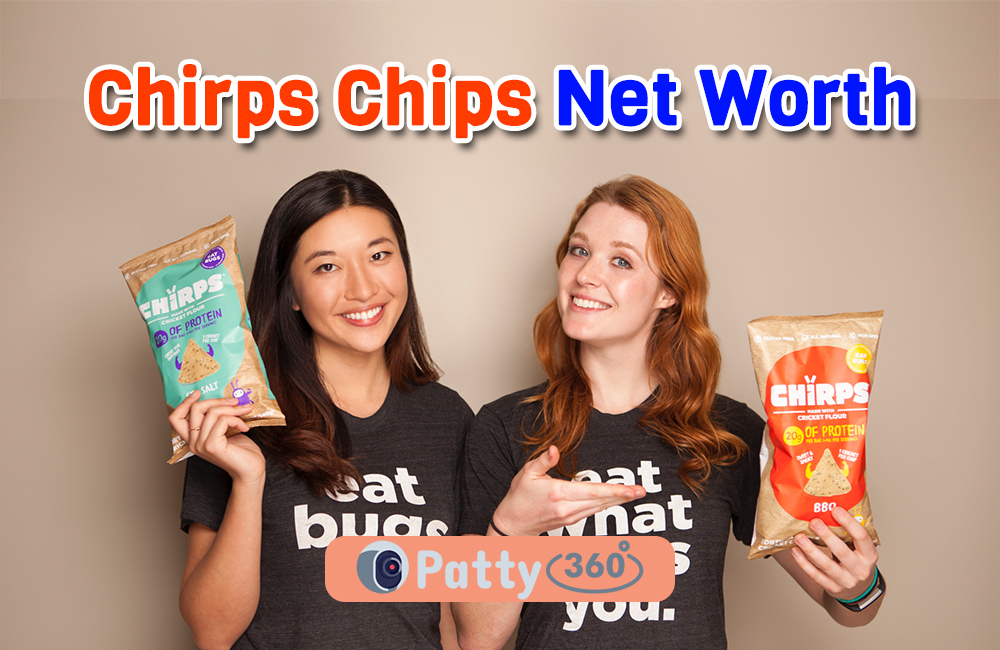 As you all know protein is essential for our body. We consume many types of protein-rich foods in our daily life. But how many of them are healthy or made of all-natural ingredients?
One such sustainable product is Chirps Chips, which is an all-natural, GMO, and gluten-free product. With 30% lesser fat and the goodness of 1 egg, it's the perfect substitute for protein. Unlike regular potato chips, these chips are not unhealthy for our bodies.
Chirps Chips was featured on the eighth season of Shark Tank. Co-founders Rose Wang and Laura D'Asaro entered the show with a proposal of 7% equity in their company for $100,000. They managed to seal a deal with Shark Mark Cuban for $100,000 for 15% equity.
Know The Founders Of Chirps Chips
Chirps Chips are founded by a group of three people including Meryl Natow, Rose Wang, and Laura D'Asaro. All three of them are Harvard graduates who enjoy running their businesses together.
Chirps Chips started to take shape after Rose shared her experience of eating fried insects in China. The trio started experimenting with a variety of insects, and that's how Chirps was born.
What Is Chirps Chips?
Chirps Chips is a company that specializes in selling chips made of cricket powder. One of their popular products is tortilla chips which are made of soy, grain, and cricket powder.
These chips are different from the regular chips found in the market. First, they contain cricket powder. Secondly, they are GMO and gluten-free, making them a healthy alternative to potato chips.
These chips are rich in protein. Each bag of chips contains 5 grams of protein per serving. They make cricket powder from responsibly sourced crickets.
Initially, the company struggled to convince Americans to try its insect-based products. Despite the challenges, the company managed to raise $70,000 through a Kickstarter campaign.
Chirps Chips Shark Tank Pitch
Chirps Chips entered Shark Tank season 8. Co-founders Rose and Laura appeared on the show with the hope of securing a deal from the sharks. They claimed $100,000 for 7% equity in their company.
They presented an excellent pitch while highlighting the problems of convincing Americans to try their products.
Mark Cuban seemed to be genuinely interested in the product. He offered a counter deal of $100,000 for 20% equity. After a little negotiation, both parties settled for $100,000 for 15% equity.
Chirps Chips After Shark Tank
After the airing of the Shark Tank episode, Chirps Chips became quite popular. Mark helped them expand their business. The company even won a prize of $20,000 at the SNAC Tank.
Based on sources, Chirps Chips launched many other new products including cookie and cupcake mixes, and cricket protein powder.
At present, the company's net worth is estimated at around $3 million, with an annual revenue generation of $1 million.
Overall, the company is doing well under the guidance of Mark Cuban. Despite all the challenges, Chirps Chips is expanding its business, and generating more profits than before.