Brewing Up Success: A Look Into Coffee Meets Bagel's Net Worth And Growth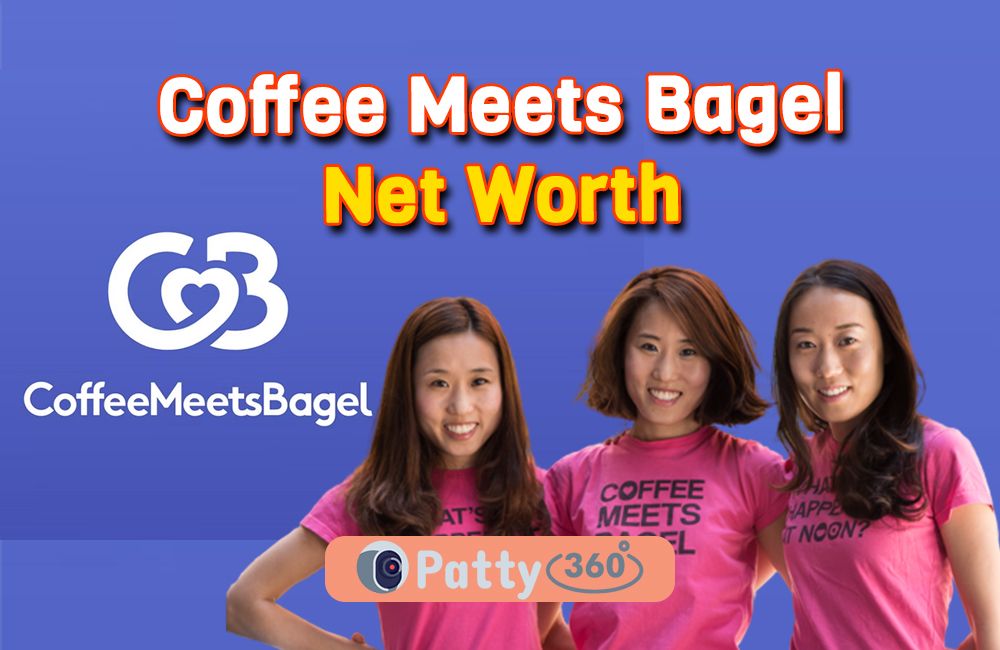 Coffee Meets Bagel, a dating app that aims to provide more meaningful connections between users, has become a popular choice in the competitive world of online dating. In this article, we'll take a closer look at Coffee Meets Bagel's net worth and growth, as well as what sets them apart in the market.
A Glance At Coffee Meets Bagel
Coffee Meets Bagel was founded in 2012 by three sisters – Arum, Dawoon, and Soo Kang – who wanted to create a dating app that was more focused on quality over quantity. The app sends users a "bagel" (a potential match) every day at noon, based on their preferences and algorithms. Users then have 24 hours to decide if they want to "like" or "pass" on the bagel. If both parties like each other, they can start a conversation within the app.
Coffee Meets Bagel has grown significantly since its launch, with over 50 million matches made and over 600,000 couples formed through the app. The company has also expanded to include new features such as video profiles and "slow dating" options that encourage users to take their time getting to know each other.
Success In The Market
Coffee Meets Bagel's success in the market can be attributed to a few key factors. First, the app fills a unique niche in the crowded online dating space by focusing on quality matches over quantity. This sets them apart from other apps that rely on swiping and mass messaging to connect users.
Second, Coffee Meets Bagel has a strong brand identity and marketing strategy. The company has a distinctive visual style and tone of voice that resonates with their target audience. They also invest heavily in social media and influencer marketing, which helps to increase brand awareness and attract new users.
Finally, Coffee Meets Bagel has a commitment to safety and transparency. The app requires users to verify their profiles with a phone number or Facebook account, which helps to prevent fake profiles and catfishing. They also have a dedicated customer support team that is available 24/7 to help users with any issues or concerns.
Coffee Meets Bagel Net Worth
As the company is privately owned, Coffee Meets Bagel's exact net worth is not publicly known. However, estimates suggest that they have earned millions of dollars in revenue since their launch. This is likely due to a combination of factors, including premium features such as "unlimited" messaging and "woo" (which allows users to send a message even if they haven't been matched yet), as well as advertising and partnerships with brands such as Starbucks and HBO.
How Coffee Meets Bagel Is Different From Its Competitors?
One thing that sets Coffee Meets Bagel apart from other dating apps on the market is the app's "slow dating" approach, which encourages users to take their time getting to know each other instead of rushing into a date. This helps to create more meaningful connections and can lead to longer-lasting relationships.
Another factor that sets Coffee Meets Bagel apart is their commitment to social impact. The company has launched several initiatives to support causes such as women's empowerment and mental health. For example, they partnered with I Am A Voter to encourage users to register to vote, and with the Jed Foundation to raise awareness about mental health issues among young adults.
Coffee Meets Bagel's success in the online dating market can be attributed to their focus on quality matches, strong brand identity, and commitment to safety and transparency. With their innovative features and dedication to social impact, it's clear that the company is poised for continued growth and success in the years to come.
FAQs
1. How much did Coffee Meets Bagels earn from the investment?
Coffee Meets Bagels went on to Shark Tank with the hope to raise funds to grow their company and their idea. However, they didn't manage to secure any deals off of the show. However, the sisters ended up rising over $23 million in five rounds of investments later on after the show. The company also reported they have over 10 million users globally.
2. How much profit does Coffee Meets Bagel make?
During the latest reports about the finances and revenue, Coffee Meets Bagel made a huge breakthrough in its revenue model after reporting that its service earned an estimated $10 million in net revenue, both from in-app purchases and subscriptions.
3. Who invested in Coffee Meets Bagel?
Although Coffee Meets Bagel went on Shark Tank with the hope to secure some good investments, they couldn't bag any. That said, they later raised $600,000 in seed investments from Lightbank by Match.com co-founder Peng T. Ong in 2015.
4. Did Coffee Meets Bagel become successful?
Coffee Meets Bagel didn't see any kind of luck on Shark Tank but the company managed to increase its popularity after Shark Tank and eventually earned millions in investments. They have earned a steady userbase on the app too.