Coraline 2: When Is It Happening?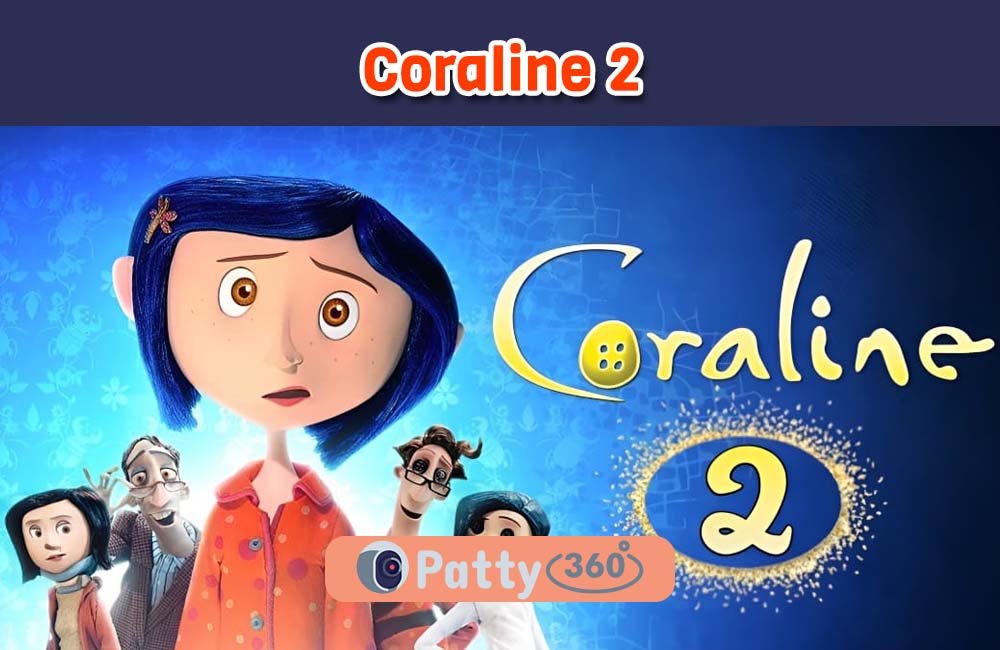 Certain shows make a deep impact on their audience. It is a movie based on a book of the same name, written by Neil Gaiman. It was written in 2002 and then was adapted as a film in 2009. The movie was a hit as soon as it hit the screens.
Coraline was one such film that had made a deep impact on its audience. Given the boom in social media usage over the past few years the movie has reached beyond its physical peripheries and has moved on to people from other backgrounds, cultures, and generations. 
Time and again new and newer people come about this brilliant stroke of art and genius, and thereafter keep wondering whether or not this film would have a sequel.
It is unfortunate news that we come to deliver. Coraline 2 is probably not going to happen. Makers of the film believe it to be pointless to make a sequel unless it is a class apart. This did not stop the fans from speculating about a plausible second installment. There are all sorts of rumors doing the rounds regarding a possible sequel of Coraline. 
What are these rumours and do they say anything about a potential release date of such a sequel? Let's find out.
What is the release date of Coraline 2?
A sequel for Coraline 2 is highly unlikely. The creators of the film themselves do not believe in the concept of a sequel. The author of the original novel believes that a sequel is essentially the first story that is released with certain alterations here and there. He does not want to come out with a sequel until and unless it tells a story of its own.
Therefore, Coraline 2 is probably not going to happen. In the meantime, some rumors were going on on certain websites claiming that the sequel might be available around early or mid-2024. However, that is a hoax. A sequel of Coraline is not yet announced officially or confirmed by any cast or crew members.
What could be the plot of Coraline 2?
Coraline had been the perfect combination of horror and childishness. The original story of the movie chronicles the life of Coraline as she tries to adapt to her new and changed surroundings. 
She along with her workaholic parents have recently moved into a new house. While wandering through the various rooms and corridors of the house Coraline discovers a portal into another world which is known as the Other World throughout the novel and the film.
In this alternate reality that she travels into quite a few times, all the characters parallel to the real world. The only difference and quite a horrifying one is that all those characters have black buttons for their eyes.
The themes of the story therefore become a rainbow hue covering everything from the trope of bravery, coming-of-age, and many others. Most importantly Coraline realizes that the grass might not be greener on the other side always.
A perfect blend of vibrancy and reality, Coraline has won hearts, be it in the form of a movie or a book. So, when the fans expect a Coraline 2, they expect similar passion in the movie. Coraline 2 could perhaps follow the story of Coraline further, or take a new and different perspective altogether.
Who would be in the cast of Coraline 2?
Here is a list of the voice artists who lent their voices to the first movie. If and when a sequel happens, the fundamental cast would probably remain the same. 
Dakota Fanning as Coraline Jones

Teri Hatcher as Melanie "Mel" Jones and The Beldam (The Other Mother)

Jennifer Saunders as April Spink and her Other World counterpart

Dawn French as Miriam Forcible and her Other World counterpart

John Hodgman as Charlie Jones and The Other Father

John Linnell as The Other Father's singing voice

Robert Bailey Jr. Wyborne "Wybie" Lovat

Keith David as The Cat

Ian McShane as Sergei Alexander Bobinsky and his Other World counterpart

Carolyn Crawford as Mrs. Lovat
Aankha Neal as Ghost Children

George Selick as Ghost Children

Hannah Kaiser as Ghost Children

Marina Budovsky is Coraline's friend from Pontiac, Michigan

Harry Selick is Coraline's friend from Pontiac, Michigan
Conclusion
Sure it is one great movie, but the fans should now let go of their hope for a Coraline 2. The author and creators have said no to even coming up with a series of sorts on Coraline. Perhaps some things need to end early. That is how we could cherish its essence for long!