Dan Bilzerian Under Investigation for Fraud at Ignite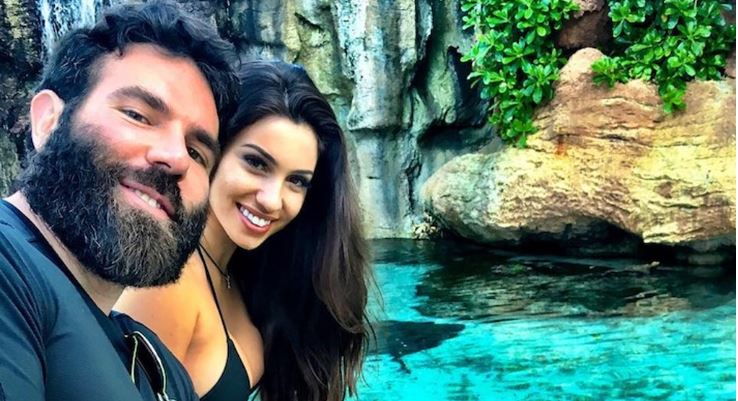 Dan Bilzerian, the multi-millionaire poker player and entrepreneur is known to have quite a lot of controversy surrounding him. Now that he is the founder and CEO of Ignite, a multi-million dollar cannabis company. The controversies have been even greater than ever.
Dan Bilzerian is most widely known because of his exploits on Instagram,  posting photos depicting luxury
with countless naked women and stacks of cash. According to the report that was released earlier in June, Ignite which dabbles into CBD and his products, made an accumulated loss of over $50 million in 2019.
Ignite's primary source of funding came from investors, shares sold and loans. According to the financials, the company made money through two major ways in 2019 – the company sold shares of its stock and they made money through taking debts from various financial institutions. It made a total of $25 million from the sales of shares and another $19.9 million from convertible debt. Lastly the company made another $23.7 million dollars from a certain
short-term promissory note.
According to reports, Ignite went on a spending spree, spending more it accrued and even when its stocks had tanked woefully. The company's official body of information claims that they operated in Ireland, Mexico, Canada, US and the UK. According to ignite their CBD products are available in several stores across these countries. The company is also in the business of clothing and fashion, water and vodka.
Ignite is renowned for hosting large lavish parties, these aren't just parties with drinks and expensive houses. These parties have the most exquisite meals, models and alcohol. If we were to run a rough calculation of how much each model gets paid for showing up at these parties – we're talking in the millions.
In 2019 alone Ignite made a loss of over $43 million on promotion and marketing. This also involves compensation for staff and executive members, office leases and so on. Now here's the catch, it's not a new thing for companies in
Silicon Valley to make that sort of a loss. The company made total sales of $9.6 million but went on to spend an additional $18.4 million on general and administrative costs.
These administration costs give us an inkling into where Bilzerian finds the money to fund his expensive
lifestyle. All of these get more complicated when you realize that dam is the son of the renowned Paul Bilzerian. Paul Bilzerian according to the SEC, still owes them over $62 million, an amount which he earned during his time on Wall Street.
Today his son is the beneficiary of a trust fund which his father had set up for him years back. Even though he is still in business with some of the companies his father was involved with he has not been directly accused of any crimes by the authorities. That might not be for long if the yachts, models, cars, stacks of cash and guns that are usually seen on Bilzerian's Instagram are in any way related to the company because some of these items are usually branded with the company's logo. Then there's a good chance that they are all paid for with company cash but does that make it wrong?
Research has shown that Bilzerian has stakes in other companies located in Nevada and Montana. However the bulk of his cash comes from Ignite. Unfortunately the loss was so heavy that the company's executives believe it needs money from private investors to keep going.
But in the past few days new information has emerged which might implicate Dan and the fate of his company. Curtis Heffernan is the former vice president of Ignite and he was fired in June due to reasons not known to the public. However after leaving the company, he revealed he was let go because he failed to approve the expensive lifestyle and expenditure of the CEO. The budget the Vice President refused to approve contained a ping pong table that cost as much as $15,000. It also contained a rock climbing wall which cost $40,000 and a Bahamian photo shoot. A June report by the company's auditors flagged expenses that were unusually large or appeared to be personal in nature.
Seeing that he was unjustly sacked for only trying to do his job, Heffernan filed a lawsuit against the company. He also claimed that he mischaracterized a loan that was received from the Federal Government's coronavirus aid and wrote it down as income because he was told to do so by Ignite.
Now the lawsuit contains a report from June this year of the same company which the auditors immediately found extravagant. The father of Dan Bilzerian has also started to make headlines after the lawsuit mentioned that he is involved in the company.
These allegations are very serious because Paul Bilzerian is no longer allowed to operate a public company due to being a convicted felon. According to the complaint, Paul Bilzerian was allegedly involved in management meetings at the Ignite company and still is involved in making decisions alongside his son.