Dr. Dre's Net Worth: Unleashing the Beats and Raking in the Cash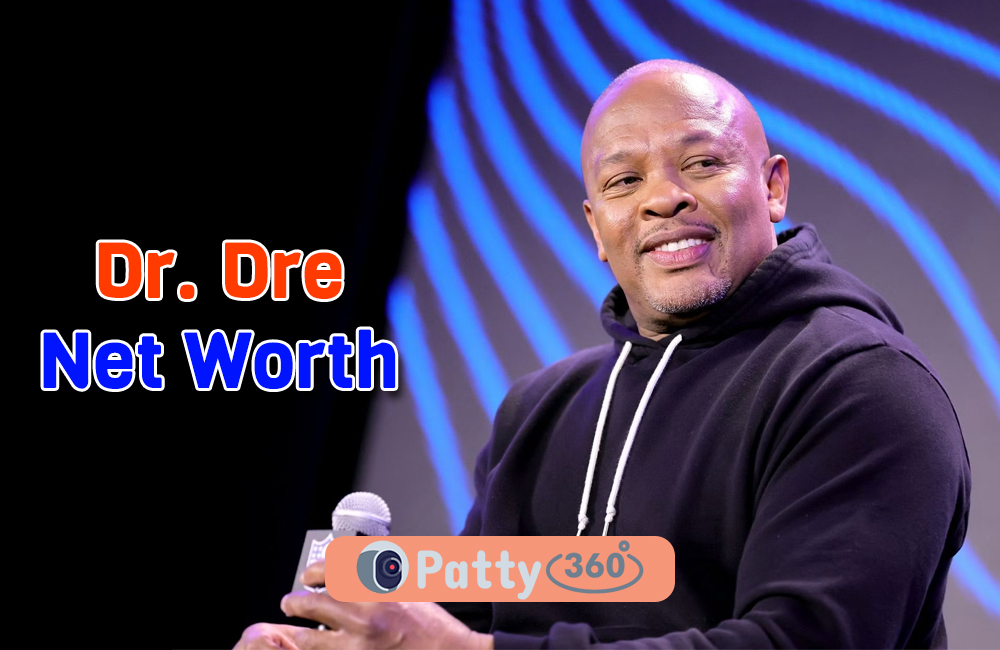 Andre Romelle Young, who uses the alias, Dr. Dre is a famous American rapper, record producer, actor, and entrepreneur. Known for his amazing songs and songwriting credits, Dr. Dre has managed to multiply his net worth pretty significantly over the years.
Not only is he one of the richest rappers in the market, but he also owns a variety of businesses, including Aftermath Entertainment and Beats Electronics. He also owns a record label, Death Row Records, which adds to his steady income.
This article will explore everything you potentially need to know about Dr. Dre's Net worth and his rise to fame.
Early Life
Dr. Dre was born Andre Romelle Young on February 18, 1965, in South Central Los Angeles to Theodore Young and Verna Young.
According to reports, he has three siblings and his childhood was pretty standard. His parents divorced when he was young and his mother later ended up getting remarried. Instead of shifting with his mother, Andre ended up living with his grandmother, along with his three siblings.
Andre was initially enrolled in Vanguard Junior High School but he later relocated to Roosevelt Junior High School for his safety. Following completing his high school education, Andre ended up enrolling at the radio broadcasting school.
Personal Life
When it comes to Dr. Dre's personal life, there's not much information available. However, he was married to his ex-wife Nicole Plotzker for 25 years and the couple divorced in 2021. He has two children Marcel Young and Andre Young Jr. He is a private person, so not much about his personal life is known to the public.
Career
Andre has been inclined towards rapping and music from a very early age. Finding solace in music, he started creating music right from his teenage years. 
Professionally, Dr. Dre started his career being part of the group, World Class Wreckin' Cru. However, he later formed another rap group alongside N.W.Eazy-E, Ice Cube, MC Ren, and DJ Yella, gained immaculate fame and popularity.
The group was known for creating and releasing songs with explicit lyrics in the raps, highlighting the raw representation of the rough street life that many go through. Besides being in the group, Dr. Dre also ended up releasing his debut solo album titled "The Chronic" in 1992.
The album went on to become one of the biggest and highest-grossing albums in 1993 and ended up winning a Grammy too. During this period, he was signed under Death Row Records.
Later in 1996, Dr. Dre departed from the record label to create his record label. He formed Aftermath Entertainment and released albums and song compilations. He also went on to sign prominent artists under the label.
Net Worth
Dr. Dre has an estimated net worth of $850 million, most of which comes from his music and rapping career. He also actively endorses brands and runs multiple successful businesses, which further adds to his income and net worth. He also owns Beats Electronics, which is a huge chunk of his net worth.