3 Expensive YouTuber Mansions That Will Make You Jealous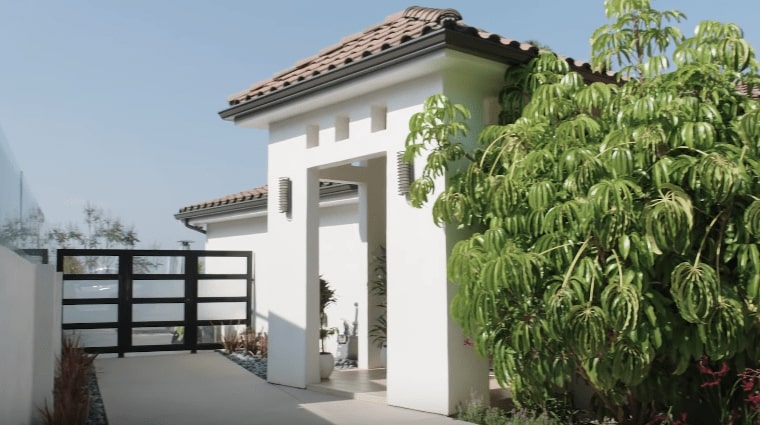 Youtube has become big business helping turn regular kids into celebrities overnight. All of a sudden anyone can start a channel and starting uploading videos with minimal cost. Regular people who could have ended up working a boring 9-to-5 job, quickly rose to fame from the comfort of their own bedrooms. Those who have struck it big on the platform, aren't afraid to splash the cash on living quarters.
David Dobrik
This Slovakian superstar began his career as a 17 year old on the now defunct platform Vine back in 2013. However after Vine went bust, he switched to YouTube and has never looked back since. Amassing over 18 million subscribers over his two channels and racking up over 8 billion views.
This vlogger and prankster now has a net worth of over $7 million, so it's no surprise he recently shelled out on a 6 bedroom, 7 bathroom mansion in the long ridge estates neighborhood of Sherman Oaks. Dobrik apparently paid $9.5 million for the 78-foot home that he's been looking to buy for a couple of months.
This house has also accommodated a number of celebrities before him, however, this time around David hopes that his fans will respect his privacy and stop visiting his house. With the security that his house entails, I'm sure that's very possible
Logan Paul
Logan Paul was also best known for his crazy stunts and antics from Vine, transferring his success over to YouTube with a total subscriber base of 27.3 million. Controversially pushing the envelope hasn't always worked in his favor but you better believe that numbers like that translate into fat stacks of cash.
He snapped up a home in the San Fernando Valley for $6.6 million which really isn't that much when you consider
he's worth almost $20 million. Inside no expense has been spared with seven bedrooms and nine bathrooms, gym, and podcast studio. The boys can chill out and watch a movie in their private home cinema and those crazy parties are well supplied by the wine cellar below.
Outside it's a monstrous estate, the home looks like a ski resort in the Hamptons. While the huge pool and entertaining area, give the palace a holiday resort vibe. The ultra plush green grass extends down the back covering more area than a football field.
Jeffrey Starr
Jeffrey Starr is a true entrepreneur, he was one of the earliest internet celebs starting out as a moderately successful
Myspace musician. From there he's grown a hugely popular YouTube beauty channel with his own line of cosmetics and business is booming.
He's worth well over $200 million, when you're a larger than life flamboyant character you have to live like one too that includes cruising around in Lamborghini's and all designer clothing dripping with gold and diamonds. As well as dropping $14.5 million on a mansion in the uber exclusive LA Hills, he's neighbors with Drake, the Weeknd and Kris Jenner. The home wraps around the pool and bungalow area on three sides, overlooking the valley below.
Guests entering the 9 bedroom, 14 bathroom home are greeted by a double staircase and chandelier descending from the vaulted ceilings, giving them the feeling they've just stepped into a grand ballroom. There are even slushy and popcorn machines in his full-size 30-seater home cinema and pinball machines fill the secret gaming room nearby.