FroPro Ice Cream Net Worth 2023: Ice Cream Can Be Healthy Too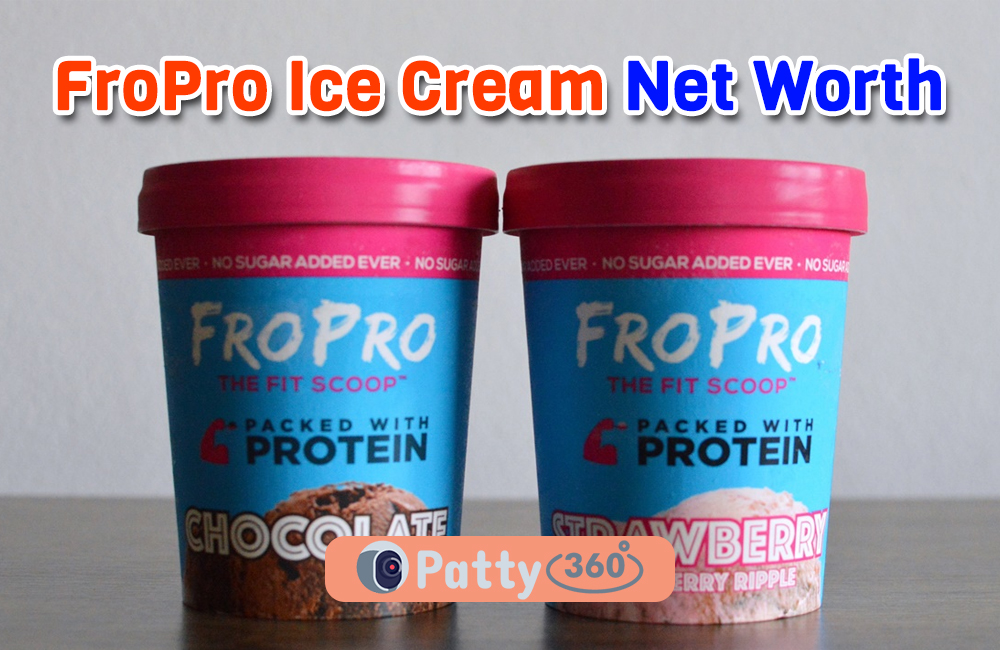 We all are familiar with healthy food, healthy drinks, and healthy lifestyle. But have you heard of healthy ice cream? People who love Ice cream, but cannot have it due to their training sessions or health problems are welcome to have FroPro Ice cream without any guilt.
The popular TV show, Shark Tank, introduced this product. This show gives exposure that is beneficial to entrepreneurs and their products. FroPro Ice cream is one of the highly beneficial products.
Read the article to know more about healthy Ice cream its Founder and what inspired him to make an ice cream healthy.
About the Founder
Ed O'Donoghue, a rugby player is the Founder of the product, FroPro Ice Cream. He came to Shark Tank to promote his product. In his initial ages, he worked for small privately owned businesses before moving on to 600 Woolworth's locations in Australia and 1,000 shops worldwide.
He was moved by the idea of protein ice cream that was famous amongst people in countries like Ireland and the UK when he visited there as a professional rugby player. After returning to Australia, he recognized an obvious demand and gradually started to meet the needs. Ed claims that he was able to make a fitness ice cream product swiftly to establish his manufacturing provision, and began stocking on different stores.
Founding the FroPro Ice cream 
Australia's favorite healthy ice cream, FroPro, claims to be rich in protein, low in fat, low in sugar, and gluten-free. Depending on the flavor, FroPro ice cream comes in tubs with 473-520 ml. The Keto Chocolate version is also dairy-free and has an extremely low carb count (less than 2 grams per serve). 
According to the nutrition information panel, each tub has 4 servings, which is a reasonable amount. Since their Shark Tank appearance, they have diversified into several various product lines, including chocolate singles, ice cream packs for educational institutions, and plant-based and chocolate singles.
Shark Tank Appearance 
Ed, the founder of FroPro, claims that stepping inside the Tank he was cool, calm, and collected because he had already negotiated with Woolworths as well as other significant merchants before. However, after entering the shark tank, he began to "Sweat Bullets."
Janine Allis raised a problem about the packaging's lack of aesthetic appeal and referred to it as a "fundamental flaw". However, Steve Baxter swiftly "Debunked" the claim, stating that something that could be fixed cannot be considered as a fundamental problem. The ice cream would be a fundamental defect if no one wanted to eat it.
There were several sharks intrigued by the deal because it was predicted to generate revenues of over $1 million with an estimated profit margin of 16%. He couldn't have been more thrilled to partner with such a successful businessman. 
However, Queenslanders Glen Richards and Steve Baxter joined the project. Richards and Baxter each offered a $250,000 investment for an enhanced 20% ownership in FroPro, and Baxter also included a provision allowing O'Donoghue to repurchase 10% of the company for about $300,000.
After Shark Tank 
Following their spectacular participation on Shark Tank, FroPro has had continued success and has already received enormous exposure. They have grown into new products and increased the variety of retailers carrying their goods. The future is promising for Fro Pro and its owner Ed' O Donoghue with a valuation of $2.5 million, bought an investor for $1.25 million, and then built it up to its current financial status of about $10 million.