Gaten Matarazzo's Teeth: What Happened to Them?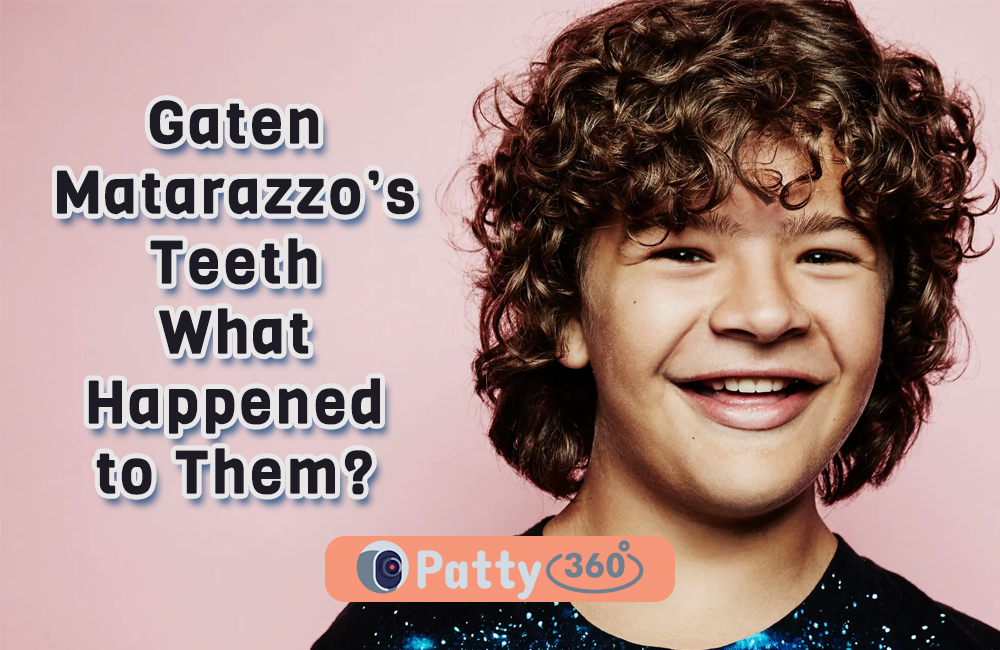 If Gaten Matarazzo doesn't ring a bell, maybe Dustin Henderson will. This popular Stranger Things actor rose to fame for his witty on-screen personality. But what stood out about Gaten was his openness to discuss the real-life condition that he struggled with.
Many Stranger Things fans pointed out in the first and second seasons about Dustin's appearance. You can even find Dustin saying to his friends in Season 1, "I told you a million times, my teeth are coming in. It's called cleidocranial dysplasia."
So, if you have been wondering whether it's only Dustin who has the condition, well, it's not. Gaten suffers from the said condition in real life too, which is why he has crooked teeth and can move his muscles and his bones quite smoothly as you might see him doing in several interviews.
This article will familiarize you with everything you need to know about Gaten Matarazzo's Teeth, his condition, and a whole lot about Stranger Things.
What happened to Gaten's Teeth?
As we just discussed, Gaten suffers from a condition called "Cleidocranial Dysplasia." This is an extremely rare condition, which affects one in a million people globally.
It is a type of genetic disorder, which affects the strength and formation of the bones in people. In Gaten's case, it has affected the formation of his teeth and the bones around his chest and collarbones.
Unlike people who aren't born with CCD, the ones that have this condition don't have a set of baby teeth that's replaced by adult teeth. Its quite the opposite. Reports even suggest that Gaten has had to undergo multiple teeth extraction procedures and has to wear dentures to ensure that the condition doesn't alter his quality of life. 
Gaten also wears an oral appliance that helps in manually pulling down his teeth. Given how prominent Gaten's condition was, it isn't surprising that the directors and producers decided to include this as a quirk for Dustin on Stranger Things. 
During an interview in 2018, Gaten opened up about his condition and also revealed how the producers talked to him about including CCD as part of Dustin's character in the show. They wanted to ensure that Gaten was okay with it being broadcasted to the public, to which he said that it was realistic and completely fine.
The audience loved witnessing Dustin in his truest and most transparent form on the screen. The realistic approach to Dustin's character has also influenced the audience to know more about CDD and understand the people who struggle with it daily.
How has Gaten Suffered due to CDD in Real Life?
We witness Gaten as Dustin on Stranger Things, not realizing or understanding the depth of the situation in real life.
According to reports, Gaten has undergone multiple teeth extraction surgeries and one even lasted for over four hours. The surgery took place in January 2020, which was reportedly the last surgery that Gaten had to undergo.
Further shedding light on the situation, Gaten took to his Instagram to share a post highlighting more about his condition and the surgery he has had to undergo.
In his post, he talked about the growth of supernumerary teeth, which are teeth that grow in the gums. He further explained that he has had to undergo multiple surgeries to remove these teeth to let the original teeth grow from the gum.
During this post is when he also talked about the serious 4-hours long surgery he had to undergo. He revealed that the doctors had to remove 16 supernumerary teeth to expose around six of his adult teeth. 
Sounds painful, doesn't it?
Despite his long struggle with the condition, Gaten has consistently worked through the hardships to shine as an actor. He has never let his condition be a hindrance in his career and has instead embraced this as a quirk.
Conclusion
If you loved watching Gaten Matarazzo as Dustin Henderson on Stranger Things, chances are that you were inquisitive about his teeth and the condition that he has so openly discussed on the show and in the interviews. We hope this article gives you an insight into all those factors and more in detail.