What is iOS Ninja used for? Can I Download IPA files?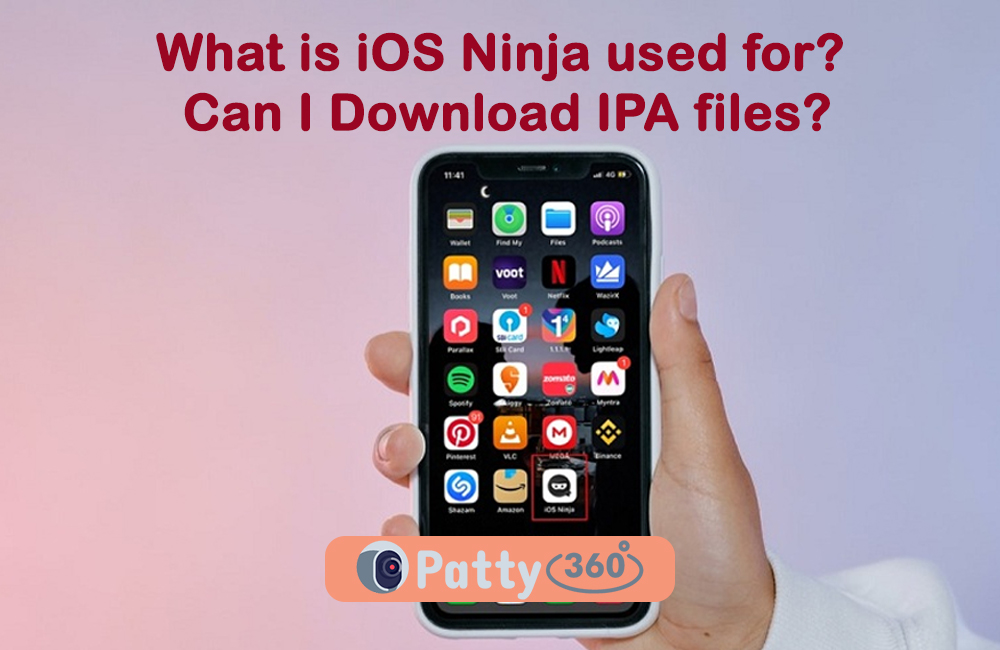 If you are an avid Apple user, you are likely impressed by everything except for the extreme security and restrictions that the platform imposes. Not only do you have a hard time downloading third-party apps that aren't available on the App Store, but downloading unverified apks is also an issue on an iPhone.
iOS Ninja has thus become a go-to choice for most iPhone users, especially ones who wish to download third-party apps without any hassle. The platform also provides users direct access to the paid apps for free, which is great too.
If you are wondering what iOS Ninja is and how you can use it, we have all the information lined up for you.
What is iOS Ninja?
iOS Ninja is a third-party app downloading application that is exclusively available for iOS devices. Using this, users can directly search for and download apps that aren't available on the App Store or download the apps that are paid on the App store.
The platform also hosts a range of modded applications that you can download for an even better-customized user experience. But, the best part about using iOS Ninja is the fact that you don't need to jailbreak the iOS device to be able to download and install the app.
Also, despite being a third-party app, it doesn't have any kinds of intrusive ads running in it, which makes the platform a lot more favorable compared to the majority of the other third-party app stores.
How to download and Install iOS Ninja on iPhone?
Now that you have a basic idea about iOS Ninja and what it helps you out with, the next thing we have to focus on is the download and installation process. It is quite simple and shouldn't take more than a minute or two.
Open your iPhone and then open Safari

In the search bar, type iosninja.io. This will redirect you to the direct installation page.

Tap on the Install button and Allow the configuration to be downloaded

Open your iPhone Settings and navigate to Profile Download

Under that, find the iOS Ninja app and then tap on the Install button
Doing these will directly install the iOS Ninja app on your iPhone and you should be able to find it on the home screen.
How to Download an IPA File using iOS Ninja on iPhone?
Once you have the iOS Ninja app downloaded and installed on your phone, the next line of focus is to download the IPA files. The steps are as follows:
Start by opening your computer and downloading the App Duplicate IPA file

Apps like Cydia Impactor or Altstore work effortlessly in this case

Connect your iOS device to the computer using a USB cable

Open the Cydia impactor after that

The IPA file that you downloaded initially can then be dragged and dropped into the Cydia impactor

You need to verify the process with your Apple ID and password, so keep those credentials handy with you. In case you don't trust the app or the platform and don't want to risk things, you can enter an alternate Apple ID and password.

Once the app is installed, open Settings and then go to Profiles under General settings

Find the profile with the Apple ID you just entered. Tap on the Trust button
And, that's all you need to do. You can now open the designated application and enjoy it as per your needs.
Is iOS Ninja safe to Use?
When it comes to third-party app stores, there are abundantly available on the internet. Some are safe and some aren't and rightfully so. If you are stuck wondering whether or not iOS Ninja is a safe app, we'd 100% recommend it as a safe option. You won't have to regret downloading this to your iPhone or worry that it will intrude on your personal information. That isn't the case at all.
Conclusion
The use of the iOS Ninja app has been around for quite some time now. So, if you have been meaning to install it on your iOS device, we hope this article gives you a comprehensive idea of the steps involved. Always install the app using reliable and official apk and not from random websites.