iPhone 14 Features a High-End Front Camera that is Three Times More Expensive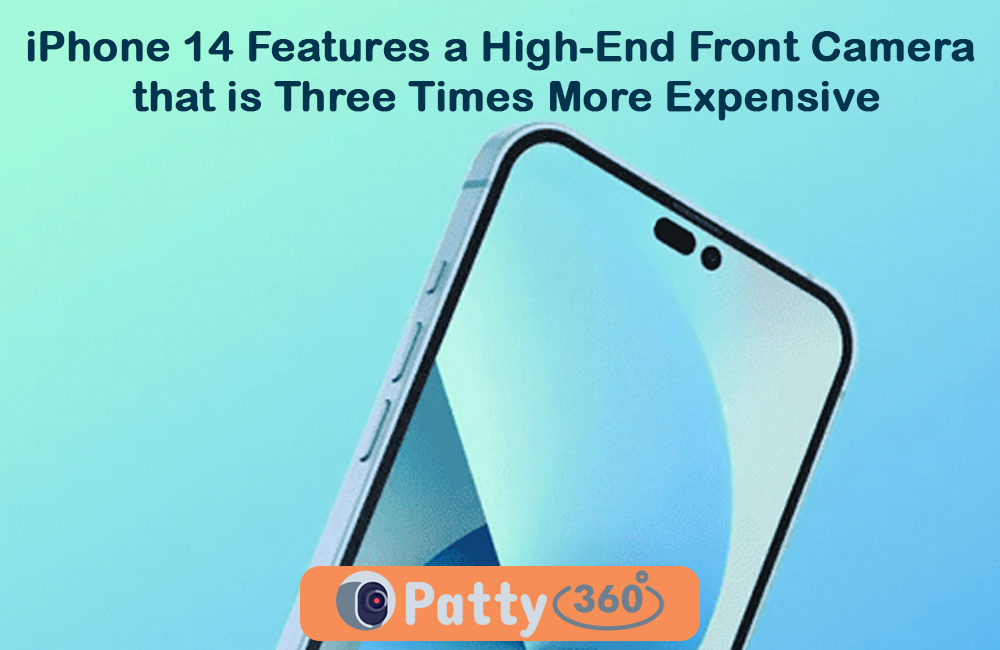 iPhone 14 to reportedly getting a new high-end front camera. According to a report, the price of the high-end camera components will be three times more than what Apple paid for the previous version.
The report also stated that the new front camera in iPhone 14 will have autofocus support. This will be the first time for a flagship phone to have such a feature. 
The tech giant is planning to launch four new models this year. All four iPhone models will carry the autofocus feature. Besides that Apple will also include an f/1.9 aperture for better and brighter shots.
Apple analyst Ming-Chi Kuo asserted that the upcoming upgrade will offer better Portrait shots than before. The inclusion of the autofocus feature will not only give better pictures but also improve focus during video calls. 
There are rumors that LG Innotek is already working on the mass production of the new high-end front camera for the iPhone 14.
Apple iPhone 14 series is likely to be more expensive
The addition of the new high-end front camera is likely to increase the price of the iPhone 14 series. It will have a much higher price tag than the previous iPhone models.
The iPhone 13 was launched at the same price as the previous models. But this time Apple will increase the prices of the new iPhone 14 series. The increase in the price is due to upgraded cameras, and radical design changes.
According to reports, the tech giant wants to provide a better front camera experience to users. 
Based on ET news reports, Apple is working with LG Innotek to produce the "high-end" camera lens for its phone. Previously, the tech giant worked with a Chinese supplier. But now it has shifted to LG Innotek because of Apple's quality issues with the Chinese supplier.
According to tipster AppleLeaksPro, the price of the new iPhone 14 will start from $799, which is approximately Rs 62,020 in Indian currency. 
The tipster also claimed that the iPhone 14 Max will be priced at $ 899, whereas the iPhone 14 Pro will cost around $1099. On the other hand, the cost of the iPhone 14 Pro Max will be around $1,199. 
More details will be revealed after the official pricing of the iPhone 14 series is announced. Apple is expected to announce the price later this year.