iPhone Users Get access to the "Message Yourself" feature on WhatsApp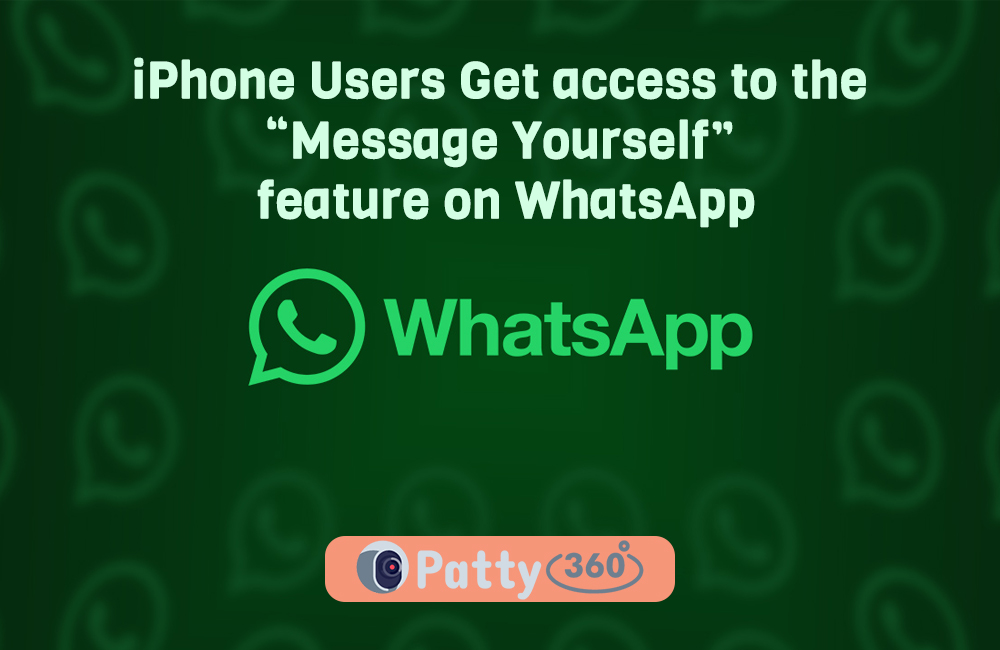 How often does it happen that you come across a link you want to save for future reference? Or, certain important documents that you want to keep track of in the messages? 
Tending to those needs Meta has introduced the "Message Yourself" feature on WhatsApp. The feature is currently in beta testing but looks like some iPhone users will now have access to this feature finally.
Access to this new feature was initially rolled out to the beta testers on Android. But, now, a week later, Meta is finally making this feature accessible to iOS users as well. 
Using this new feature, WhatsApp users will now be able to send messages to themselves, on their number. This is going to be a fairly amazing feature, especially for users who like to save particular messages to individual chats instead of sending them to others.
Users will now be able to save their number on their phones and then refresh their contact list to find themselves in the list and send the messages to their individual chat.
Reports from WABetaInfo suggest that WhatsApp for iOS 22.23.74 is the compatible iOS update that will offer this following and much-awaited feature. Currently, the feature is only available to a handful of iOS beta testers.
Once the update is available, users will be able to navigate to their WhatsApp contact list to find their chat box and then send the messages or save the messages they have been meaning to. No longer will you have to send those messages to someone else just for the sake of saving them.
Also, under the chat option for "Message Yourself", the same will appear as "Message yourself" instead of the staple Online that appears for all the other contacts you send the message to. 
All the messages that you send to "yourself" will appear as part of your normal chats and will be accessible on the linked devices too. They will also be end-to-end encrypted, which is always a bonus as well. 
Further reports from WABetaInfo suggest that this new update and feature will be rolled out shortly as a mass update. However, currently, it is available to a handful of Android and iOS users to ensure functionality and usage.
This isn't the first time that WhatsApp has hinted at this feature. It has been in the works for quite some time now and is finally going to be available to users.