Is PuBg better than Fortnite?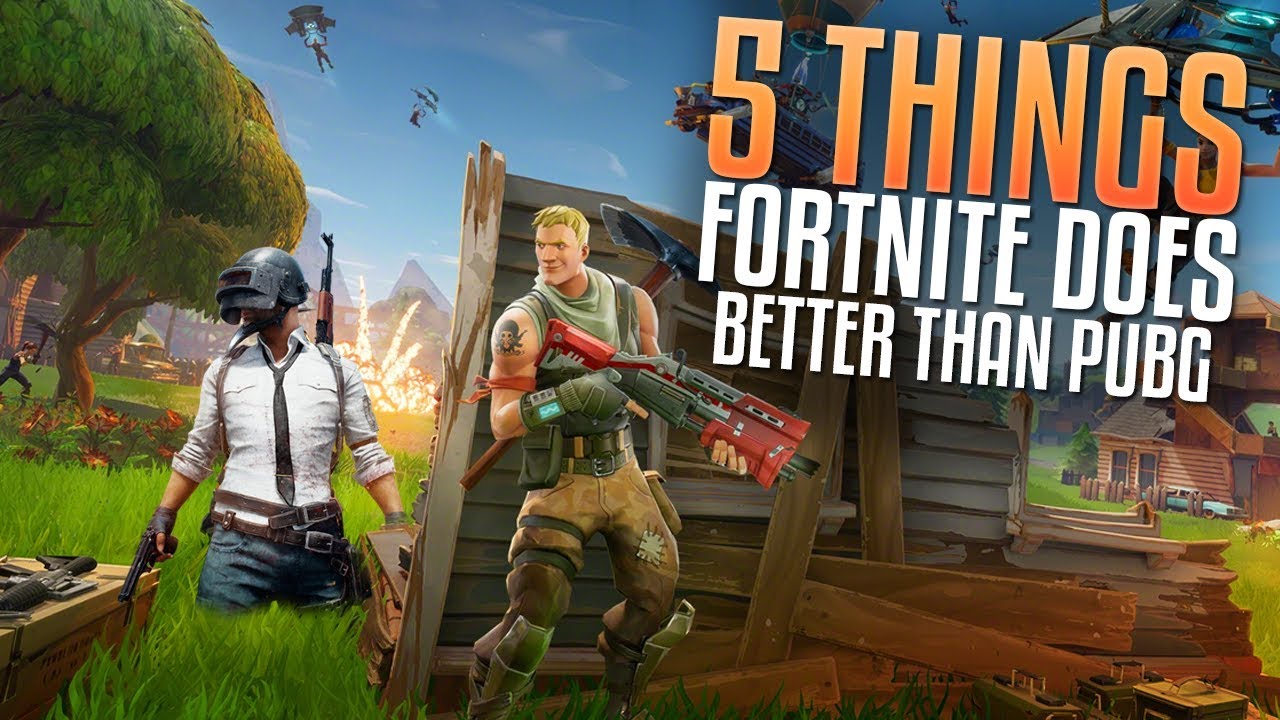 PuBg and Fortnite both have caused a revolution in the modern gaming world. The games have been so popular that gamers are highly interested in the settings of these games such as keybinds, Mouse sensitivity, and system configurations. But to choose which one among them is the best is really difficult! While one may blindly choose PubG over Fortnite, another may completely shout for Fortnite. It basically depends on the preference of the gamer who is playing the games. But still, we'll discuss the features of both PuBg and Fortnite and try to reach to a conclusion.
#1. Graphics
PuBg and Fortnite are both battle royale games with similar kind of mechanics but visually they are quite different. The graphics and visuals of PuBg are more realistic than Fortnite. It goes for more serious and intense militarism whereas the visuals of Fortnite is far more colorful and cartoonish. The choice here is completely dependent upon the gamer's preference. While one chooses the serious ambiance of PuBg, the pleasing and colorful visuals of Fortnite may attract another. Usually, children prefer the visuals of Fortnite over PuBg.
#2. Maps
Maps play a very important role in both of these games. PuBg's maps are larger than Fortnite's but do bigger always mean better? Many gamers find Fortnite's maps cooler. While Fortnite's maps are covered with a nameless expanse of greenery, peppered with the occasional township, dockyards or array of houses, PuBg's Erangel, an eastern European warzone feels like a Google map location brought to life. PuBg's maps consist of some places that do exist in real life!
#3. Price
For playing PuBg, you have to make a one-time purchase. But for playing Fortnite, you don't have to pay a penny! Yes, there is the scope of in-app purchase in Fortnite but that's solely for cosmetic purpose. But you have to pay to get full access to PuBg. That is why many people play Fortnite over PuBg.
#4. Availability on devices
In IOS both Fortnite is PuBg are available and that too free. But IOS phones are not affordable for everyone. That's why android phones are the go-to devices for many of the gamers. Though in android phones PuBg is not free, if you make a one-time purchase, it can be played smoothly on any android devices. On the other hand, Fortnite is mostly IOS-friendly and even though free, it is run smoothly on only very high-end android phones, unlike PuBg.
#5. Game Mode
While PuBg provides the gamers with a choice between the first and third-person game modes, Fortnite provides its players with only one choice- the third-person game mode. For this reason, many gamers prefer PuBg over Fortnite.
#6. Optimization
Fortnite is well-optimized while PuBg is not so well-optimized. While Fortnite is fast-paced, PuBg is comparatively slower. In Fortnite, you will be having a much easier time just running around finding enemies. 
Above, the negative and positive qualities of both the games are thoroughly analyzed. And based on these, the gamers can choose which game they would prefer over the other!