Jay Z Net Worth: How Rich Is The Rapper In 2023?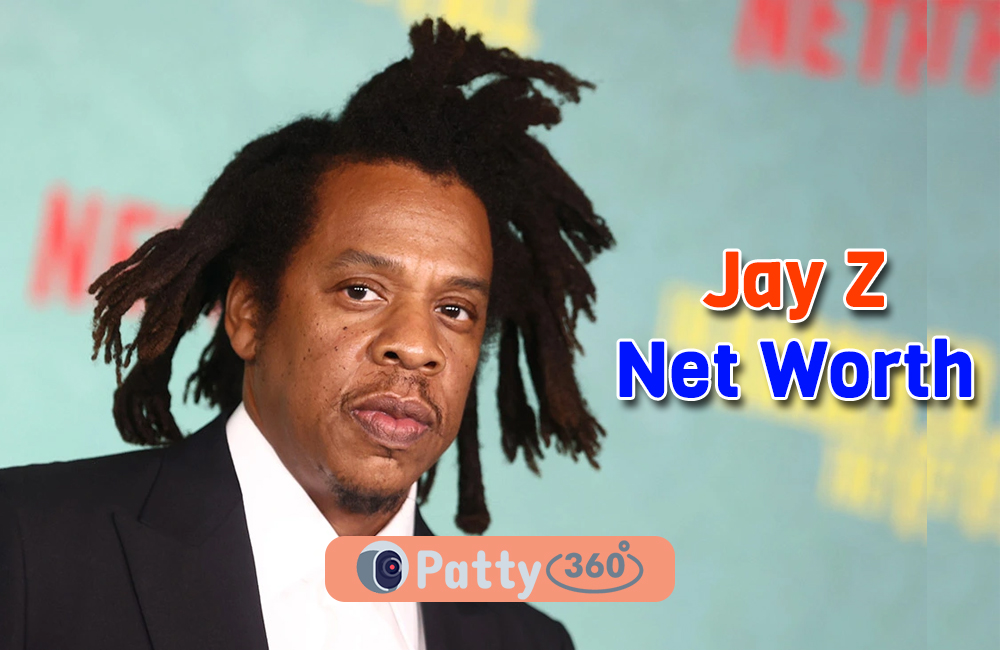 Jay-Z is a world-famous rapper, songwriter, producer, and businessman. He is considered one of the biggest hip-hop artists in the music industry. He is also the co-founder of Roc-A-Fella Records.
Over the years, he released many albums including 4:44, Reasonable Doubt, The Black Album, and The Blueprint. These are some of his hit albums that created a dent in the industry and helped him establish himself as a successful rapper.
For those curious to know, Jay-Z's net worth in 2023 is around $2 billion. Outside of music, he founded a luxury sports bar chain called the 40/40 Club.
Family and Early Life
Jay-Z's real name is Shawn Carter. He was born in 1969, in Brooklyn, New York. He has three siblings and they were all raised by his mother alone. His father disappeared after abandoning his family.
Jay-Z grew up in the Marcy Houses and switched schools frequently. It was a dangerous neighborhood that was eventually shut down by the authorities.
Personal Life
Jay-Z and Beyonce started dating after collaborating on the song, 03 Bonnie & Clyde. Their love story started in the early 2000s, and they got married in 2008. Before that, they maintained a low profile about their relationship.
Jay-Z and Beyonce are labeled as the most powerful couple by Time magazine. The couple shares three beautiful kids.
Education Background
Talking about Jay-Z's education, he attended Eli Whitney High School. After that, he enrolled at George Westinghouse Career. Once again, he switched to Technical Education High School.
Despite changing multiple schools, he didn't complete his graduation. Instead, he developed an interest in music and started freestyling. After appearing on some tracks by other artists, he adopted the stage name, Jay-Z.
Career
Jay-Z rose to fame in the 90s, after he founded his independent label Roc-A-Fella Records in 1995. He took this decision as he was unable to secure a record deal from any of the existing labels back then.
He dropped his debut album Reasonable Doubt, after acquiring a distribution deal with Priority Records. His debut album turned out to be a success and ranked no.23 on the Billboard 200.
He released his next album, In My Lifetime Vol.1 in 1997. It gained more success than his debut album. The following year, he launched Vol.2 and it was an even bigger hit.
Jay-Z started gaining international fame after dropping back-to-back hits. His fourth album, The Blueprint came out in 2001. This album is notable for its producers Just Blaze and Kanye West.
Throughout his career, Jay-Z has worked with many big artists, including Mariah Carey. He also won many awards and nominations.
Earnings and Net Worth
Coming from a poor family, Jay-Z worked hard to be on top. Today, he is a billionaire with a net worth of $2 billion. He not only owns a record label but also a sports bar chain.
The majority of his wealth is generated from his music career. He has ruled the music industry for decades.
FAQs
1. Who is rich Jay-Z or Beyonce?
When you think of it from hindsight and in terms of popularity and fame, you might think that Jay-Z is the richer one of the two but surprisingly, that's not the case. Jay-Z has a net worth of $1.3 billion while Beyonce has an estimated net worth of around $500 million only.
2. Why is Jay-Z worth $1.3 billion?
Jay-Z is not just a rapper or a music professional that has suddenly stopped being in the music scene. Jay-Z's staggering net worth is all thanks to his investment portfolio, where he has carefully and very strategically invested his money in multiple ventures, including Uber, Armand de Brignac Champagne, and D'Ussé cognac.
3. Did Jay-Z invest in Uber?
Back during the initial days of Uber when the company was just starting and focusing on black cars, that's where Jay-Z stepped up and invested around $2 million in the company. He worked as an angel investor for them, providing them with the support they needed.
4. How old was Jay-Z when he dated Beyoncé?
Reports suggest that Beyonce was 18 when she first met Jay-Z. However, there are no confirmed reports as to when they started dating officially.