Jeff Bezos's Net Worth – How Much Is the Amazon Founder Worth?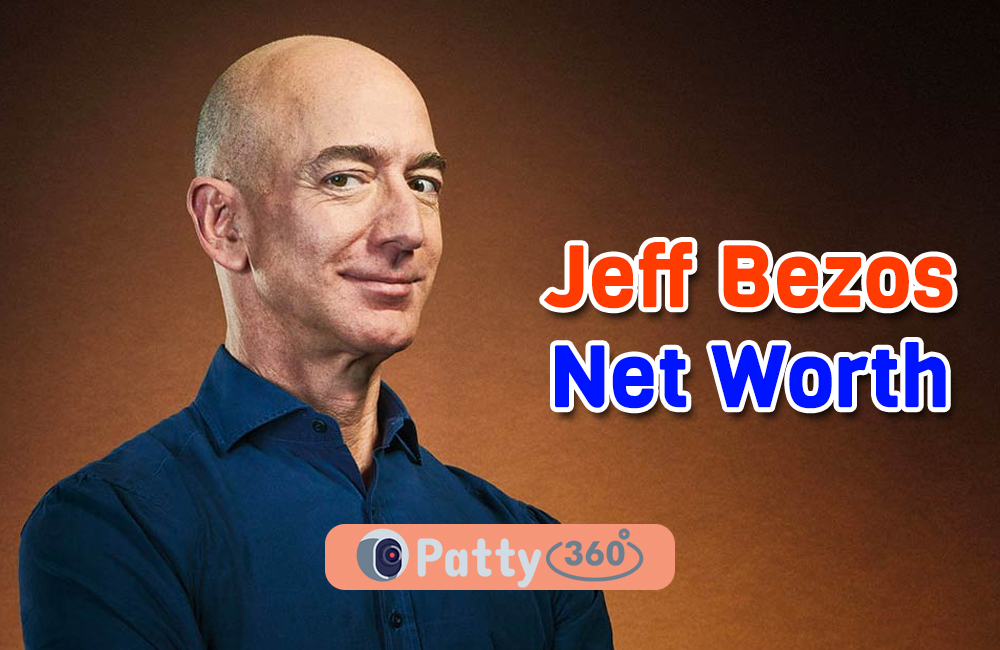 When it comes to talking about renowned businessmen across the world, Jeff Bezos is a name that needs no introduction. Known for his inspiring rags-to-riches story, Jeff Bezos is a name that has subsequently become a source of entrepreneurial motivation to budding founders.
Bezos is primarily for his first venture, Amazon, which he founded from his parent's garage. What started as an e-commerce platform for selling books later ended up becoming one of the world's biggest e-commerce platforms.
This article will explore more about Jeff Bezos, his early and personal life, his gradual rise to fame, his career growth, and his current net worth.
Early Life
Jeff Bezos was born on January 12, 1964, to a teen mother, who gave birth to Bezos when she was only 17 years old. He was born in Albuquerque, New Mexico. Jeff's father, on the other side, owned his motorbike shop and was a mechanic. There isn't any information available about Jeff's biological father.
Following the first three years of his life, Jeff grew up with his mother and father but later his mother divorced and separated from his father and ended up marrying Miguel Bezos. Jeff took on his stepfather's surname following his mother's marriage.
A few months later, the entire family relocated to Houston after Jeff's stepfather secured an engineering job there with Exxon. They were also closer to their other side of the family, who resided in San Antonio during that time.
Interested in science and having a passion to make something big, Jeff spent the majority of his day trying different science experiments in his parent's garage. His early childhood memories also include him spending a good chunk of his summer break with his maternal grandfather on his ranch.
A few years later, the entire family again relocated to Miami, where Jeff completed his school education. After completing his school, Jeff enrolled in Princeton University and acquired a degree in computer science and electrical engineering.
Personal Life
Jeff Bezos met MacKenzie Tuttle while working for D.E Shaw and Co. in 1992. The couple hit it off immediately and ended up marrying each other two years later in 1994. They relocated to Seattle after their marriage. However, 25 years after their marriage, the couple released a public statement citing that they are getting a divorce. 
Career
After completing his graduation, Jeff ended up landing a few jobs. His first one was in a technology firm called Fitel, followed by a job at D. E. Shaw & Co. He worked there as a financial analyst for four years.
However, Jeff knew that he was meant to do bigger things, which is when he started becoming fascinated with the internet. His first venture, Amazon, came to his mind because he wanted to start an online platform where he could sell books.
With a business idea in his mind, Jeff decided to shift to Seattle and later founded the company and launched it in 1994. Following launching Amazon for selling books, Jeff realized that the scope of the internet runs beyond the realms of just selling books.
This is when he started expanding Amazon and started including more products for sale. Gradually, over the years, the platform is now one of the biggest e-commerce platforms in the world.
Net Worth
Jeff Bezos has an estimated net worth of $144 billion, the majority of which comes from his shares in Amazon. He did lose a chunk of his net worth and Amazon's shares during his divorce proceedings with his ex-wife, MacKenzie. Jeff also owns a variety of luxurious multi-million-dollar properties across Beverly Hills, California, etc.