Jimmy Carr Net Worth in 2022 – UK Comedian is Laughing all the Way to the Bank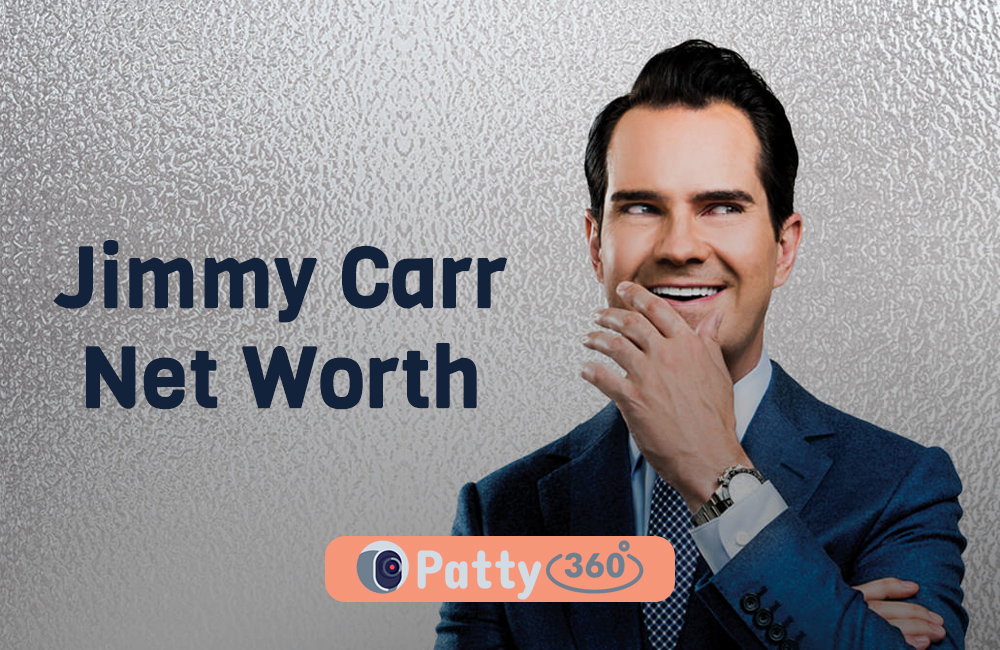 If you watched any television over the festive period there is a good chance you saw Jimmy Carr hosting a comedy show or two but, whilst he's undoubtedly a man with razor sharp wit, it's his staying power that has allowed him to build an impressive net worth of £12 million.
More than a joker
Carr was born to Irish parents Patrick and Nora Carr in Isleworth, England in September 1972 but most of his childhood was spent in Buckinghamshire where he attended Burnham Grammar School before progressing on to study at High Wycombe's Royal Grammar school.
Carr, perhaps surprisingly to some, graduated with First Class Honours in Social and Political Science from the University of Cambridge. Shortly after, he landed a job with the oil and gas giant Shell where he went on to become a marketing executive. It wouldn't last though as Carr grew frustrated and bored of a conventional job. The opportunity for voluntary redundancy became available and Carr was gone, quickly to reappear on the comedy circuit.
Breaking into comedy
In January 2000, just a few short weeks after leaving his job at Shell, Carr made his first ever money in comedy. Despite that, it wasn't until a couple of years later that he began making waves in the industry.
His first real steps towards the mainstream were in 2002 as part of a duo – with June Sarpong – as host of 'Your face or mine', a comedy show that aired on E4 and was later rebooted with Carr – and Katherine Ryan – as host on Comedy Central. The show itself was hardly a roaring success first time round but Carr made a lasting impression and his crack at stand up under the limelight, 'Charm Offensive', that came at the Edinburgh Festival in 2003, sold out. It proved to be the first of many sell outs.
Becoming the master
All in all, Carr has toured with 11 different shows and his dark humour and originally crafted one liners have the audience in stitches time and time again but, for a lot of people, TV is where Carr is best known.
Carr has long been associated with Channel 4 and is most recognised for his role as host on panel show '8 out of 10 cats', which has been running for 15 years with Carr the one constant figure. He has also presented shows such as 'Distraction' and the 'The Big Fat Quiz' collection. All three are examples of work where Carr is in his element with people to bounce off to highlight his incredible speed of thought.
Tax controversy 
Of course, no piece on Jimmy Carr could be fully complete without a nod to the tax avoidance scandal of 2012, which involved wages being pushed through an offshore company. Whilst a minority find outrage in such a move, Carr faced the revelations head on – even joking at his own expense – and, if anything, it only endeared him to the nation further.
There you have it, an overview of the multiple award winning and much loved comedian Jimmy Carr. Who knows, maybe his net worth would be even more than the £12m it currently is if his tax dodging ways were never discovered…
Recommended: