Jordan Peele Net Worth 2023 – How Much Is the Comedian Worth?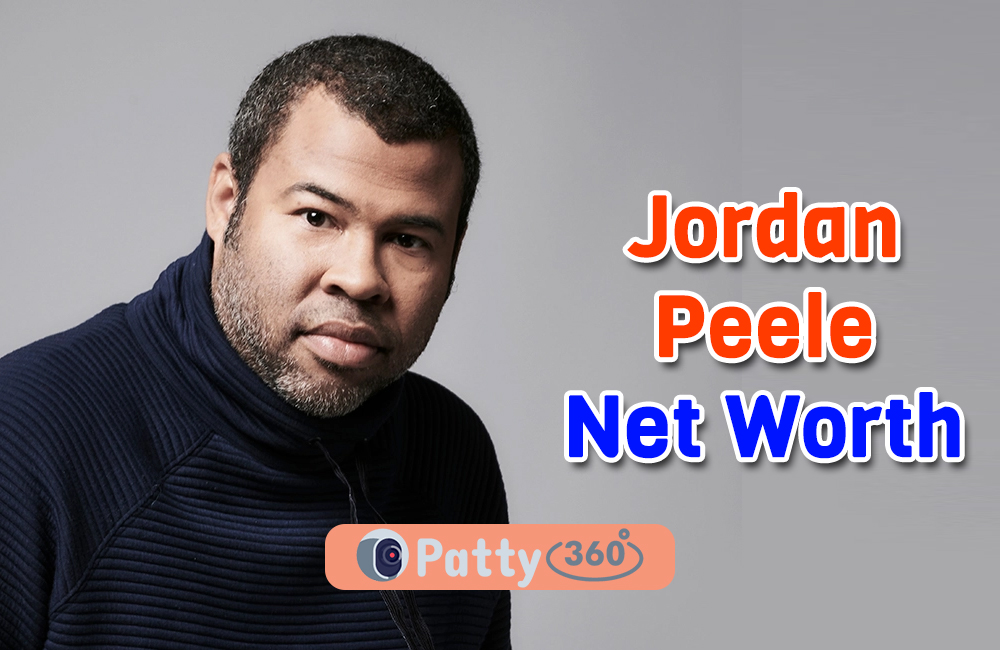 Jordan Peele is a famous American comedian, actor, and director, who is best known for his Comedy Central sketch titled "Key and Peele." The show gained global traction and ran for over 5 seasons and aired a total of around 53 episodes. The show ran for over three years, between 2012 to 2015. 
However, although Jordan started his comedy career, he later steered into a career in directing. Although he didn't gain any traction initially, his directing career touched heights with his 2017 movie, Get Out. The movie even went on to win the Academy Award for Best Original Screenplay.
With the kind of success that Jordan Peele has gained over the years, his audience is often curious about his net worth and his career growth. We will discuss more on that in this article.
Early Life
Jordan Peele was born on February 01, 1979, in New York. He grew up in New York's Upper West Side with humble backgrounds. There isn't much information about Jordan's early life and information about his family, parents, or siblings.
For this formal education, Jordan Peele acquired his education from The Calhoun School. Following completing his high school education, Jordan enrolled in Sarah Lawrence College.
Despite securing a place in college, Jordan didn't complete his college education and dropped out after a few semesters in college. His main reason behind leaving was his affliction towards starting a comedy career. 
Personal Life
Jordan Peele started dating Chelsea Peretti in 2013 and the couple got engaged two years later in 2015. Instead of marrying in a formal wedding ceremony, the couple eloped in 2016. They are parents to one beautiful kid. 
Career
After dropping out of college, Jordan's first big break in his career came when he started doing improv in Chicago. His shows, titled Second City and Boom Chicago were pretty great hits. Soon after, he started gaining widespread popularity and even appeared on Comedy Weekend, which aired on MTV.
Later, he took part in the show, MADtv, where he showcased his talent impersonating different celebrities, including big names like Justin Guarini, Barack Obama, and even Ja Rule. Not just comedy, Jordan even ventured into music for a brief moment with his song, Sad Fitty Cent.
With his association with Keegan Michael Key, his popularity kept soaring through the roof. One of the biggest turning points in Jordan's career on television came with his appearing on the shows, The Station and Children's Hospital.
However, the biggest break for the comedian came when he appeared on the show, Key and Peele alongside Keegan Michael Key. The show aired on Comedy Central and gained a lot of popularity and even got acknowledgement winning Peabody Award and Primetime Emmy Awards.
The directorial debut of the comedian came with the movie, Get Out, which earned $200+ million and ended up being one of the most popular movies. Not only was it one of the highest-grossing movies, but it also ended up receiving a lot of award nominations too.
Following that, Jordan also directed more movies like "Us", which even acquired over $200 million in revenue, followed by "Nope", which acquired around $170 million.
Net Worth
With the successful career that Jordan Peele has acquired from his comedy, acting, and directing career, it isn't surprising that Jordan has acquired a net worth of $50 million. More than his comedy and acting career, Jordan's biggest achievements come through his directorial career. He has also invested in a variety of luxurious real estate properties and lives with his family in their $2.25 million mansion in Los Feliz.