Joyce Meyer Net Worth 2023 – How Much Is the Motivational Speaker Worth?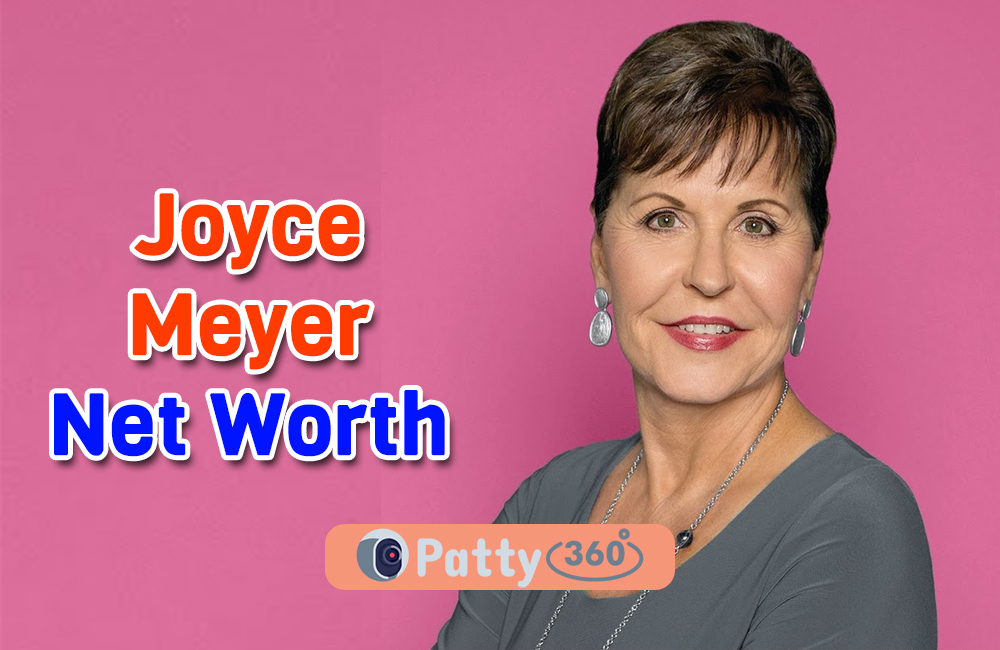 Popularly known as "Pastor Joyce Meyer", she is a famous American bible teacher, motivational speaker, and author, who is known for her openness in talking about her childhood trauma, sexual abuse, and her faith.
Besides being a pastor and preaching her motivational words around, Joyce Meyer is also a popular American author. She is also a Bible teacher and has penned down 100+ books across different topics of Christian living and faith.
Although there isn't much public information about Joyce Meyer, we have accumulated as much information as we could find about her and consolidated it in this article.
Early Life
Joyce Meyer was born on June 04, 1943, in St. Louis, Missouri. Since information about her life is quite limited, there's not much to break down about her early life and childhood.
However, with the limited information available, it was reported that Joyce didn't have the most rejoicing childhood since she was sexually abused when she was a child. The worst part of the abuse was the fact that it was reportedly her father. This left her growing up in a highly dysfunctional home and she didn't have a stable childhood like most of her peers.
Despite fostering so many traumas from her childhood, Joyce dived deeper into her faith and became a "born-again Christian" during her early years.
Since Joyce didn't have a stable childhood and life at home, she diverted her focus on her faith and centered her life on it. 
Personal Life
There's not much information about Joyce's personal life besides the fact that she was married to a peer from her high school, who worked as a car salesman. The couple remained married for five years but explained in interviews that her husband engaged in affairs throughout their marriage. Later, Joyce married Dave Meyer in 1967.
Career
Fostering a depth in her faith right from her elementary school days, Joyce knew that she wanted to grow up into a career that was centered around the same. Her ministry kicked off during the 1980s and initially, she worked as a Bible teacher in St. Louis, which is where she was born and raised.
After gaining a lot of fame and popularity with her Bible teaching classes, Joyce started "broadcasting" her speeches and messages via radio and television, which brought her fame and put her in front of a global audience.
Once she gained a stable footing in her career, Joyce founded "Joyce Meyer Ministries" in 1993. Ever since its initiation, the ministry went on to become a hit and has racked up millions of dollars in revenue since then. She has established her offices in different parts of the world and has become a global phenomenon.
Under her ministry, Joyce has preached her views to hundreds of millions of people. Not just personal rallies and speaking, she has also established a leading name through varying media outlets. 
Besides being a preacher, pastor, and motivational speaker, Joyce further shared her wisdom through her authored books. At this point, there are 100+ she has authored. These books have also been translated into 100+ languages due to the rising demand for them on a global scale.
Joyce has been recognized for her achievements and contributions and is named one of the "25 Most Influential Evangelicals in America."
Net Worth
Through her preaching and ministry, Joyce Meyer has garnered an estimated net worth of $8 million. Besides her speeches and her revenue from the ministries, Joyce also earns through the royalties of the 100+ books she has authored to date. There isn't any information about her investments.