Julia Louis-Dreyfus Net Worth 2023 – How Much Is The 'Seinfield' Actress Worth?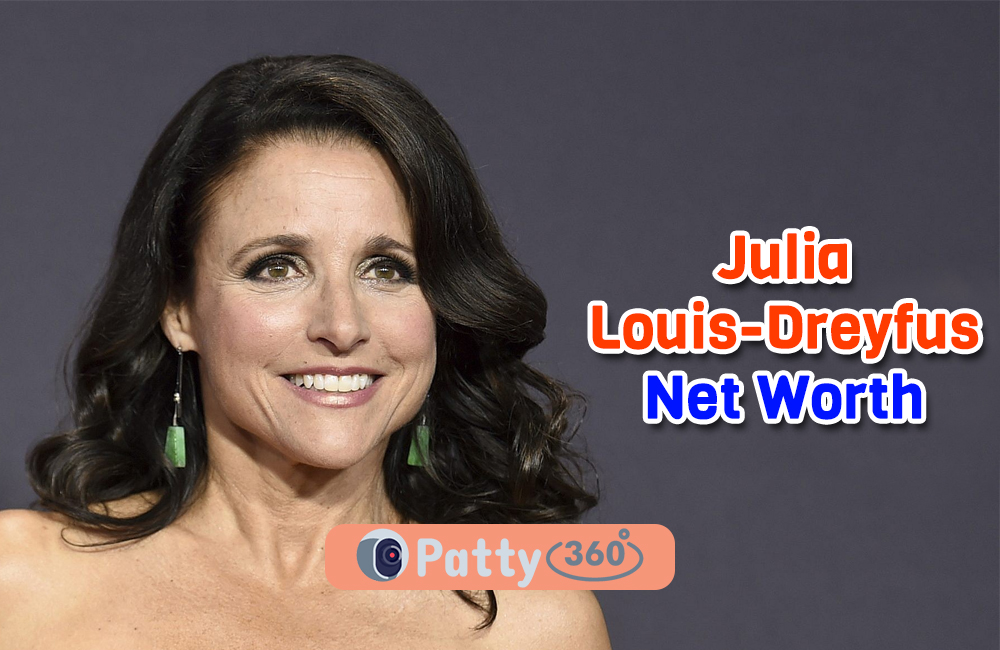 If you are a fan of Seinfeld, the popular television series, you most likely know who Julia Louis-Dreyfus is. She is a popular American actress, and comedian, who is known for playing the role of Elaine on the show between the years of 1989 to 1998.
With the kind of fame and popularity that Julia has gained over the years, it isn't surprising that her career has contributed to her massive net worth of $250 million, which she has majorly drawn from her acting credits.
This article will explore more about Julia Louis-Dreyfus, her early and personal life, and her rise to fame.
Early Life
Julia Louis-Dreyfus was born on January 13, 1961, to Gerard Louis-Dreyfus, being born into a billionaire family. Julia's father was worth $4 billion during her birth. With the high-profile family she was born into, it isn't surprising that Julia had a pretty great life and a childhood growing up.
Besides her father being a billionaire, even Julia's great-great-grandfather, Léopold Louis-Dreyfus was a business mogul and tycoon. Growing up, Julia spent her childhood in a divorced family since her parents divorced in 1962 when she was one year old.
Following her parents' divorce, Julia's mother married again. She married L. Thompson Bowles. After her marriage, Julia and her mother relocated to Washington D.C. to start their life there. However, after their shift, Julia and her family moved around quite a lot due to her stepfather's line of work and his association with Project HOPE.
Although not much information is available about Julia's education, reports suggest that she completed her schooling at Holton-Arms School in Maryland.
Personal Life
Julia married Brad Hall in 1987 and the couple have been together since then. They are proud parents to two beautiful children – Henry and Charlie Hall, both of whom are in the entertainment industry.
Her battle with breast cancer also came as a shock to her fans but her resilience has helped her go through the hurdle in her life. She has also expressed her political views supporting the presidential campaigns of Barack Obama, Hilary Clinton, etc.
Career
Right after her high school graduation, Julia enrolled at Northwestern University but soon dropped out because she wanted to venture into acting.
Instead of auditioning right away, Julia started her acting journey by attending training and improv classes at The Second City. With her training, she landed a spot in Saturday Night Live, which turned out to be her biggest career breakthrough. She made history by being the youngest female cast in the group. She appeared on SNL for three years between 1982-85.
However, while being on SNL, Julia met one of the creators of Seinfeld, Larry David. Besides getting her breakthrough in Seinfeld, Julia has also starred in some popular movies, including Hannah and Her Sisters, Christmas Vacation, etc.
After her appearance on Seinfeld, things did go downhill for Julia for a bit since all the projects she was signed to were either canceled or benched. Later, she got another breakthrough by appearing on the sitcom, "The New Adventures of Old Christine."
With her acting credits and immaculate projects under her belt, Julia has achieved six Emmys and a series of other awards and recognitions for her work. Some of her recent projects include movies like Downhill and Pixar movie, "Onward."
Net Worth
Being born into a billionaire family and with her successful acting career, Julia has acquired an estimated net worth of $250 million. The majority of her income is derived from her television roles and also her movie credits. During the final season, Julia was earning $600,000 per episode on Seinfeld.