LeBron James Net Worth: How Wealthy Is The NBA Player?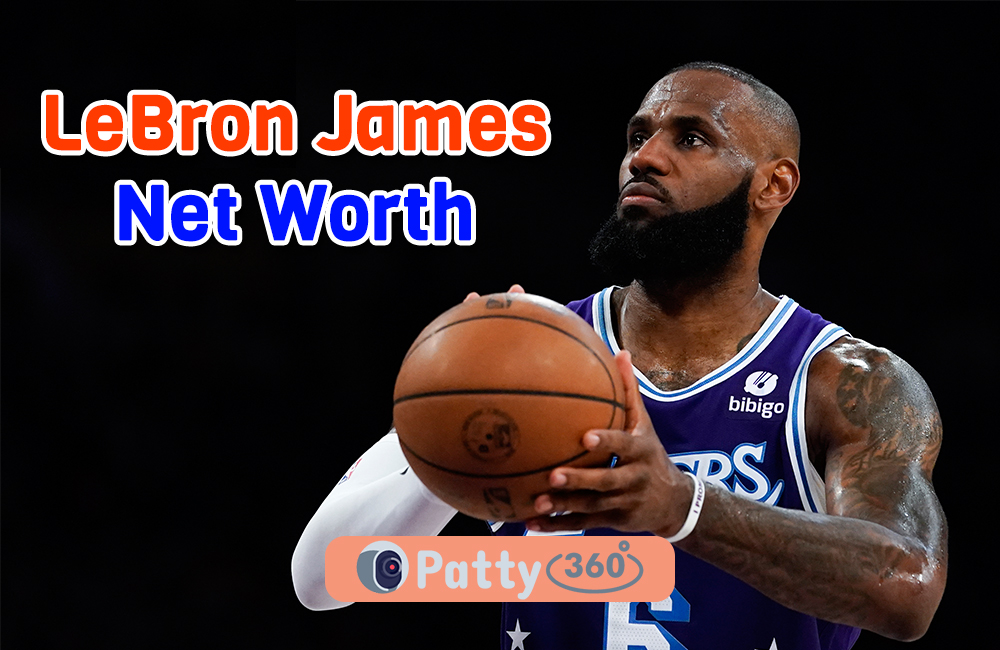 LeBron James is one of the greatest American basketball players in the NBA. He is known as "King James" because of his success and talent on the court. He is also often compared to Michael Jordan in discussions about the sport's greatest player ever.
LeBron holds the record for the most points scored in NBA history. Not only that, but he is also No. 4 on the list of all-time assists. He has won four NBA championships – one with the Cavaliers, one with the Lakers, and two with Miami Heat.
He has also earned numerous individual accolades, including two Olympic gold medals, four Most Valuable Player Awards, and four Finals MVP Awards.
At the time of writing, LeBron James' net worth is estimated at $600 million. He is one of the richest NBA players in the world.
Family and Early Life
LeBron James was born on 30th December 1984, in Akron, Ohio. His parents are Anthony McClelland and Gloria Marie James.
Growing up, he had a troubled childhood. His father was a criminal and was never involved in his life. He was raised mainly by his mother who struggled to financially support their family.
To give him a better life, Gloria sent LeBron to Frank Walker's family. He was a local football coach and the man who introduced LeBron to basketball.
LeBron started playing basketball at the age of nine. He became an organized player by fifth grade. Later he played for Northeast Ohio Shooting Stars in Amateur Athletic Union basketball.
Personal Life
LeBron James is married to his high-school girlfriend Savannah James. The couple tied the knot in 2013 and have three children together.
He owns a fleet of luxury cars and multiple real estate. He has a $21 million mansion in Brentwood, Los Angeles.
Education Background
Talking about LeBron James' education profile, he attended St. Vincent- St. Mary High School. There he played in the school basketball team.
By junior year, he became a famous player and was featured in the Slam magazine. In his senior year, he traveled around the country to play various nationally renowned teams.
Career
LeBron James' professional career began in 2003, the year he was drafted by Cleveland Cavaliers. In his first season, he managed to score 25 points against the Sacramento Kings and became the first prep-to-pro player to do so.
He played for the Cavaliers from 2003 to 2010. After that, he joined the Miami Heat and played for them till 2014. The same year, he returned to the Cavaliers and stayed on the team till 2018.
At present, he is playing for Los Angeles Lakers and won a championship with them in 2020.
Earnings and Net Worth
LeBron James is the sixth-highest-paid NBA player in terms of salary. As per sources, his base salary is approx. $41.1 million.
Outside NBA, he earns around $60-$90 million from brand endorsements. He also signed a lifetime deal with Nike for $1 billion.
LeBron James' current net worth is around $600 million.