Leese Marie – Who is Rick Ness' Girlfriend?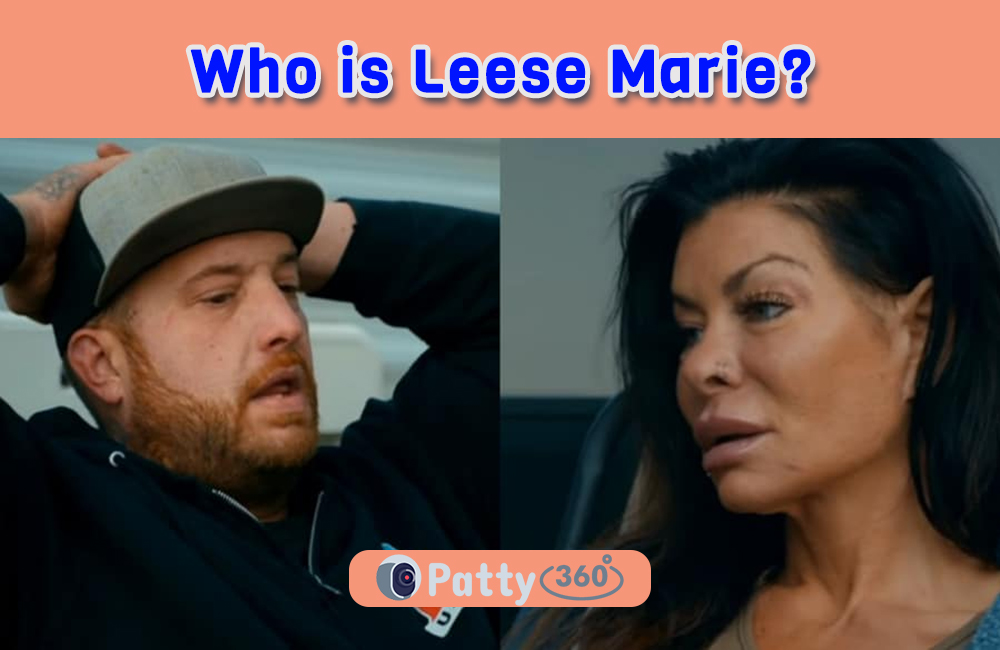 Watching popular television series is everyone's guilty pleasure and amidst them, Gold Rush is no doubt one of the absolute best options you can find out there. It's engaging, informative, and has a great plot too.
Besides all the protagonists, Rick Ness managed to climb his way to the top of the chart, garnering himself a dedicated fanbase. However, most of Rick's fans are inquisitive about his personal life and his current relationship with his girlfriend Leese Marie.
If you are on a similar boat and wondering who Leese Marie is, you are in the right place because we have sorted all the information out for you in this article.
Who is Leese Marie?
As we just mentioned, Leese Marie is the current partner of Rick Ness, who is a popular star from the TV series, Gold Rush.
Unlike Rick, who is quite popular on the show and has internet fame, Leese Marie doesn't seem to have much online presence. Hence, there's little to no information about her life and her career online.
According to rumors, Leese is in her mid-30s to early 40s and very few websites on the internet clarify that her birthday is on October 25. There is no mention of her birth year yet. Rick took to his official Facebook page to confirm that Leese Marie is reportedly going to appear in Season 12 of Gold Rush, leaving the audience very curious as to who she was.
Later in August, Rick again took to his Instagram to share an image with Leese Marie exclaiming his gratitude and love to her for accompanying him to Yukon. 
There are few reports, especially after Rick's fans dug through the internet, where they found that there is a high chance that Leese is also from Milwaukee like Rick is. But, there's no way to officially confirm this report.
Following a lot of speculations, Rick took to his Facebook page in October 2022 telling his fans that he was excited about returning to his partner, Leese. This further solidified the possibility that the two have moved in together and things were getting a lot more serious than people previously thought.
Since then, Rick has consistently posted about the two together, spending their quality time from the comfort of their home.
Are Leese Marie and Rick Ness Still Together?
Rick and Leese confirmed their relationship on the internet back in 2020 after sharing a photo of them. That was when fans got the confirmation that they have started dating and the fact that their relationship was a lot more serious than fans initially made it out to be.
Rick is known for dating younger women, especially women that are around 10 years or so younger than him. So, to witness him revealing his relationship with Leese came as a shock to several of the fans online.
There are speculations that Rick was dating someone for over a year before Leese and the two had been dating on and off for one year until 2020, which is when they broke up, and later Rick got together with Leese Marie.
Despite confirming their relations, Rick and Leese have had to experience a lot of questions from the audience. Rick was previously rumored to be dating his co-star on Gold Rush, Ann Charlton. Despite the rumors, Rick confirmed that these aren't true and the fact that they are nothing more than friends.
Later, to further solidify his relationship and confirm that he isn't with Ann, Rick took to his Instagram and Facebook to share the photos of his girlfriend, Leese Marie.
Although the couple has been less frequent with their posting lately, we can very well hope that they are together and happy. Fans also speculate that Rick and Leese might tie the knot soon, given how cozy and comfortable they look in the pictures they share of each other.
Conclusion
That's all we currently know about Leese Marie and her relationship with Gold Rush star Rick Ness. If you have been wondering how they got together or what their plans are, we are just as clueless as you are. However, we hope that the two are happy and in a healthy relationship and will probably decide to share what they find suitable keeping their privacy in check.