Line of Duty Season 6: the Latest Release Date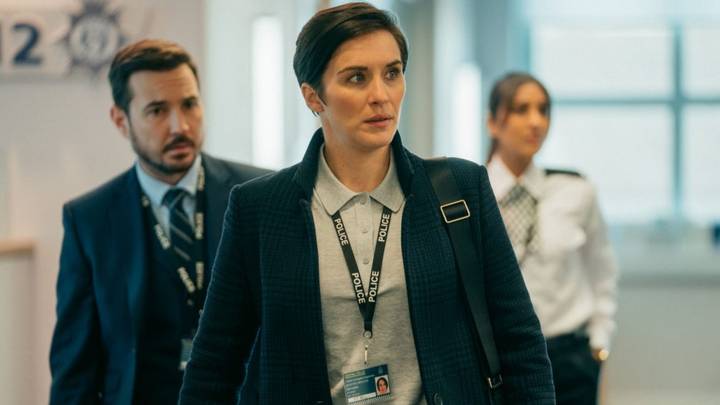 AC 12 trio of Ted Hastings, Kate Fleming and Steve Arnott hit the streets of Belfast to film season six alongside a new female guest lead. Production of the sixth season was halted in March due to the coronavirus pandemic and filming restarted in September of this year. This means, thanks to COVID-19, the air date of the new season had to be pushed back and fans had no choice but to re-watch the series from the start to bide their time.
When will Season 6 air on UK TV?
It all goes to plan, Line of Duty will be aired sometime in early 2021. The BBC reiterated this sentiment in an official statement declaring it "is now due to air on BBC One next year".
Filming for season 6 started in February (four weeks before the pandemic hit) and producers eventually no choice but to halt the production of police corruption thriller.
Back in May 2020, Jed Mercurio (the show's creator) gave an update while he was on The Andrew Marr Show, saying it "in doubt" whether they would get the opportunity to resume filming in 2020 – luckily this wasn't the case!
Several of the UK's top broadcasters announced in July 2020 they could resume TV production as long as the new COVID-19 safety guidelines were being followed.
Mercurio is hoping to get filming completed before Christmas in order to air the program early next year. He's knows fans are desperate to watch the new season!
Hello mate 👋@martin_compston pic.twitter.com/H00fDHsm9H

— Vicky McClure (@Vicky_McClure) September 1, 2020
Will There by any New Guest Stars?
It's been confirmed that actor Kelly Macdonald will play the role of DCI Joanne Davidson – a senior investigating officer of an unsolved murder whose strange conducts raises suspicion among the AC-12 unit. New guests joining Kelly Macdonald will be Perry Fitzpatrick, Prasanna Puwanarajah, Shalom Brune-Franklin and Andi Osho.
#LineofDuty6: AC-12 v DCI Jo Davidson. The teams go through their final warmups before battle commences … pic.twitter.com/2kUcVFmFUn

— Jed Mercurio (@jed_mercurio) September 10, 2020
Will There be a 7th Season?
It is highly likely there will be a 7th series although the BBC haven't commissioned it yet. Jed Mercurio appears to be open to writing another season. If the BBC aren't interested it renewing the series I'm sure another network would love to get involved!