Louis Theroux Net Worth 2023: How Wealthy Is The Documentary Filmmaker?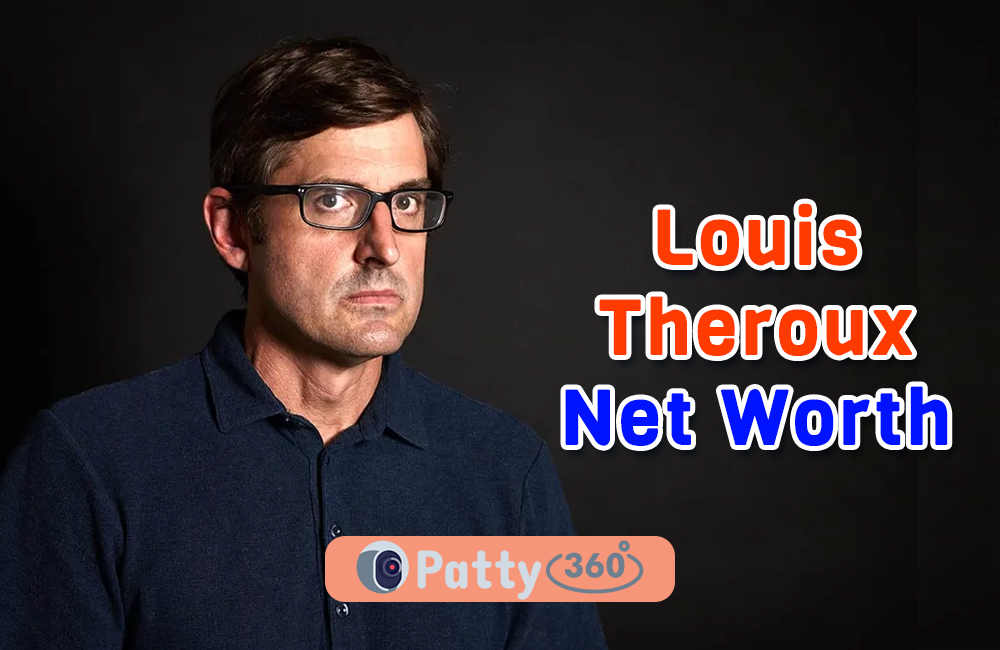 Louis Theroux is a British broadcaster and journalist. He is best known for his TV show, Louis Theroux's Weird Weekends which helped him build a loyal fan following.
Theroux is also an author and presenter. For those wanting to know, his current net worth is around $4 million.
Family and Early Life
Louis' full birth name is Louis Sebastian Theroux. He was born on 20th May 1970, in Singapore. However, he grew up in England. His family relocated to England when he was just one year old.
His father, Paul Theroux was a famous novelist and traveler and his mother, Anne Theroux was a homemaker. Theroux's father was American. This is why he has dual citizenship in the United States and the UK.
Personal Life
Louis Theroux was married to Susanna Kleeman from 1998 to 2001. As per the filmmaker, it was only a marriage of convenience.
In 2012, he married for the second time. He tied the knot with his long-time girlfriend, Nancy Strang. The couple shares three boys. They all live in North London.
Education Background
Talking about Theroux's education, he attended Tower House School in East Sheen. Later, he attended Westminster School.
To pursue higher studies, he enrolled at Magdalen College, Oxford. There he studied Modern History. He completed his graduation in 1991.
Career Beginnings
After his graduation, Theroux secured a job at Metro Silicon Valley. He worked there as a writer.
In 1992, he was recruited as a journalist at Spy. It is a famous monthly magazine company that publishes satirical pieces.
Theroux rose to fame as a reporter for Michael Moore's TV Nation. After the completion of the show, he signed a contract with BBC. This was the start of his documentary-making journey.
His first BBC documentary was Louis Theroux Weird Weekends. This is the show that pushed him to success. It received a huge positive response from the audience.
As the show grew in popularity, he started inviting more guests to share their personal life details on the show. He documented white supremacists, porn stars, and black nationalists.
From 2000 to 2002, Theroux worked on When Louis Met. The show followed the life stories of British celebrities.
With his shows becoming a hit, he got more documentary opportunities. His shows are available on Netflix and BBC iPlayer.
Outside filmmaking, Theroux is also an author. He published his first book The Call of the Weird: Travels in American Subcultures in 2005. He released his autobiography, Gotta Get Theroux This in 2019.
In 2021, he released another book titled, Theroux the Keyhole. A year before, he started a podcast show on BBC. It's titled Grounded with Louis Theroux.
Earnings and Wealth
Louis Theroux has multiple sources of income. The majority of his wealth comes from his filmmaking career. The rest of his income is sourced from book sales.
He also gets a good amount of pay for hosting his podcast show on BBC. As of 2023, Louis Theroux net worth is $4 million.
FAQs
1. How much money is Louis Theroux worth?
Reports from multiple media outlets confirm that Louis Theroux has an estimated net worth of 3.5 million pounds. His primary source of income comes from his working as a journalist and also as a British presenter. He has also worked and released multiple successful documentaries, further extrapolating his income.
2. Why is Louis Theroux so famous?
Louis Theroux is known for his witty and unique personality. His first big break came when he worked as a TV presenter in one of the offbeat segments of Michael Moore's television series. Following his popularity from that one show, he went on to host a variety of other shows for BBC.
3. What condition does Louis Theroux have?
In one of his interviews, Louis Theroux said that he might have alopecia because he suffered from severe hair loss on his face. The famous documentary creator went on to explain that he has suffered from hair loss around the sides of his face, which is one of the reasons why he hasn't grown his beard much.
4. Has Louis Theroux lost his temper?
One of the most controversial comments that came from Louis Theroux came around when he said that he lost his temper quite a lot at home.