Madfut 23 iOS Release Date & Download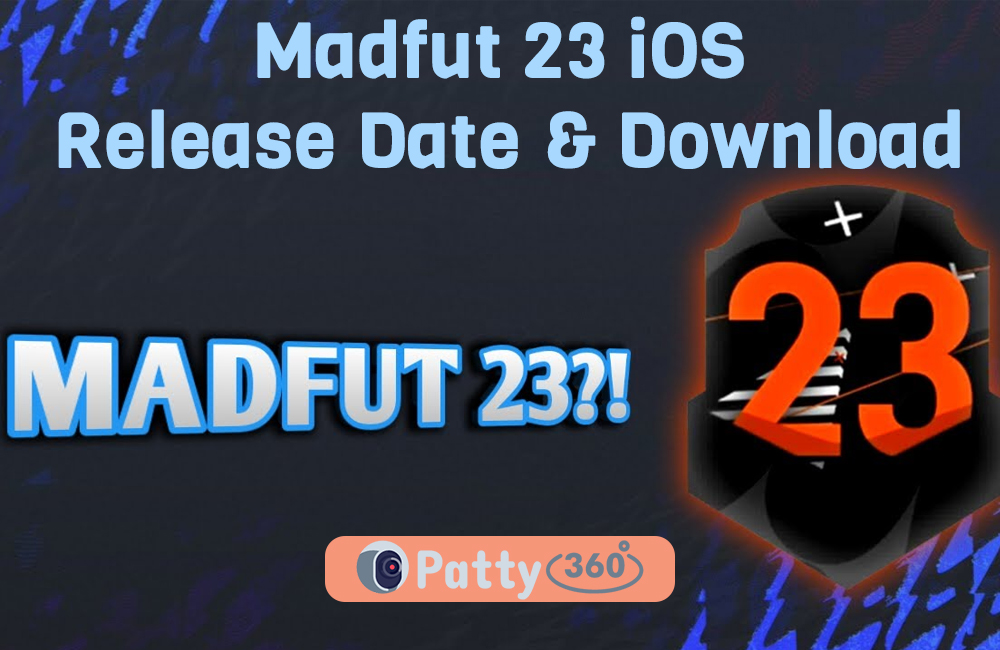 There are abundant football simulation games that are available online but nothing beats Madfut 23 and the kind of rage and popularity it has garnered in such a short period. Featuring a choice between a test and a draft option, Madfut 23 is no doubt one of the most flexible virtual games you can consider exploring.
While the standard test mode of the game is popular in itself, it is the draft option that leads to people turning their heads around for more. With the draft system, the players have the choice to explore varying strategies and then put together a team for the game.
If you are excited about the launch of Madfut 23 for iOS and its release and download date, you are in the right place. 
What is Madfut 23?
If you are a fan of football and want to emulate that excitement in a virtual video game, Madfut 23 is no doubt one of the best places to start. Before you get confused, Madfut 23 isn't an official FIFA game but emulates a lot of similar features and gameplay, hence the comparison.
Madfut 23 is a third-party fan-developed tool that includes a lot of squad-building challenges and other draft-based challenges for interested players. Putting together the teams in Madfut 23 isn't as straightforward as it looks. You need to have a basic understanding of things to kickstart the available challenges.
What are some of the features of Madfut 23?
If this is your first time exploring Madfut 23 and you don't have a lot of ideas about the features, let us walk you through the top ones worth looking into.
Madfut 23 allows players to earn tokens by playing individually in multiple matches. Once you have collected enough tokens, you can utilize them in the transfer market to buy and sell some of the team players in real time. The tokens can also be used to unlock all the cards you need to finish your dream team.
Madfut 23 receives new cards every day, meaning that you can utilize the same to search for new players or even buy an older player whose potential you have mad trust on. There are different player market-offs available in the game.
If you don't like to play the games by yourself or with strangers, you have the choice to engage your friends or family in this game. You also do have the option to play with other Madfut 23 players as well. Two new knock-out competitions are available each week.
If you wish to upgrade the level of your free pack, you can do so by completing a few different challenges, making the whole experience a lot more fun than you'd anticipate. With this, you also get access to rare cards, which you didn't have access to beforehand. 
Opening the free pack levels in Madfut 23 also gives you direct access to a variety of amazing rewards, which you can make the most use of. Not only can you win coins and players, but you also have the option to win other big prizes, which is equally fun and exciting.
Matchmaking in player trade-offs
If you were not satisfied with the matchmaking system or UI in the last rendition of the game, the good news is the fact that the same is changing pretty rapidly in this one. The developers behind Madfut 23 are now streamlining the process, making it a lot easier for the players to access the trade-offs without any compromise. Also, you can research other players with the level of skill set you are looking for personally.
Another feature of Madfut 23 that deserves a special mention is the availability of Club management. It allows you to explore better judgment when it comes to managing the team that you have prepared on the platform or the game. You can use the collected cards and tokens to open new levels or even get new players if you wish to expand and improve the popularity of the team you are on.
Now that you have a better idea about the features, let us walk you through the potential release date.
When is Madfut 23 Releasing for iOS?
Madfut 23's Android version has already been released on October 05, 2022. However, despite the positive reception, the one factor that every user has been looking into is the possibility of the launch of Madfut 23 for iOS devices.
Although there is no confirmed news or updates about the availability of Madfut 23 for iOS devices, we can confirm that there is a private beta version already underway and is currently in testing.
Several developers (and even influencers) are currently in the process of testing out the Madfut 23 for iOS devices. However, no official reports or even updates regarding the difference or upgrades in features have been launched yet.
The beta version is currently accessible under Apple's Test Flights service, which means that we are still in the initial stages of testing. With Madfut 23 already available for Android devices, iOS has to speed up its beta process and make it accessible quicker for better reception.
There are a few videos and Reddit posts that are sharing a few insights about the beta testing version of Madfut 23 for iOS but nothing is clear as to when the same will be available to the public to try and test out on their own.
Conclusion
Madfut 23 is no doubt one of the most popular football simulation games. And, with its launch for Android devices, iOS is currently lagging in the process. However, given that Apple is very strict about the efficiency and the final performance of the apps that they launch on the App Store, it isn't surprising that it is taking a little more time for the developer and private beta testing to come through and bring us the release confirmation.