Mastering Gacha Gaming: Tips and Strategies for Success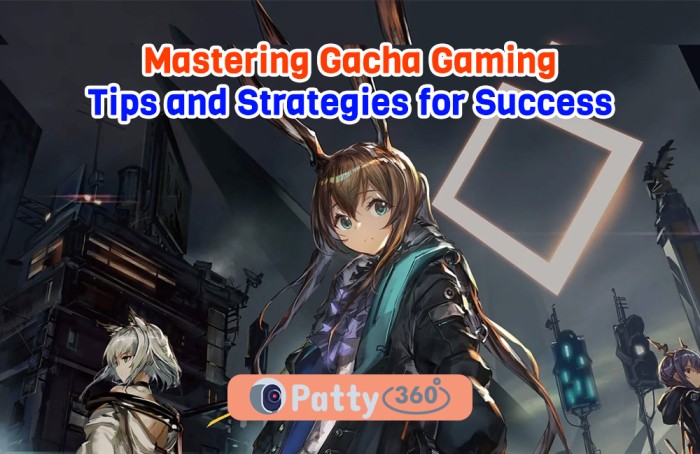 Gacha games have taken the world by storm, captivating the attention of players from across the world. With a unique gameplay experience interactive characters and rare elements in the game, the Gacha game category has become one of the most popular among the players.
Among all the different types of Gacha games, one that stands out is Gacha Nox, a title that has resonated well with all the players across the globe. If you are new to the Gacha gaming community and have been wondering how to get started with the platform, we have all the details.
This article will explore more about Gacha gaming and the tips and strategies you can implement for optimal success.
Gacha Mechanic – An Overview
If you want to master your chances at securing a big win in any of the Gacha games, it is mandatory that one needs to comprehend the core mechanic. This is where all the tricks lie.
The objective of the game is simple. You have to spend in-game currency or even real money to get access to different kinds of rewards or even random rewards and characters in the game. Besides characters, the game also provides access to equipment and cosmetic items that the players can implement in the game.
Also, understanding more about the odds and the drop rates in the game is essential. One tip worth remembering is that the rarer items in the Gacha games have lower drop rates, so if you want to access them, you'd need to grind and spend quite a fair amount to get access to your favorite items or even characters.
Tips to Maximize Your Success in Gacha Gaming
Now that you have a brief overview of what the Gacha Mechanic is and what it does, the following are a few tips that you need to keep in mind.
If you don't have a budget in place, the gacha games can be deceivingly expensive. This can even get worse when you are trying to chase a particularly rare reward or character in the game. So, if you want to prevent going overboard or overspending your money while playing the game, you must have a set budget aside.
The majority of the Gacha games that you know online come with free in-game currency that you have to use to make the most out of the game. Some of the options include daily login bonuses, missions, or achievements, which can enable you to earn the in-game currency without any hassle. You need to make the most out of these opportunities so you don't have to spend your real money on acquiring the resources and the elements in the game.
Another factor or tip that we'd recommend you follow if you want to maximize your success in Gacha gaming is to learn the rates. This includes learning about the drop rates of certain characters and elements in the game. This knowledge will help you manage your expectations and plan your pulls more strategically. Some games even disclose the exact odds for each item category, ensuring transparency for players.
Learn the art of rerolling
A few of the gacha games allow the players to reroll their starting pulls until they get their hands on the desired characters or items. This is hence something that you have to prioritize without any fail at all. It is quite a time-consuming process and it will take you some time to learn the basics, so, ideally, you practice and indulge in the game further to make the most out of the situation at hand.
Team composition
Not many people pay close attention to this but team composition in Gacha Nox plays a crucial role in ensuring that you have a chance at sure-shot success. The synergy between your characters, their abilities, and equipment can make a significant difference. What you can do is try and test out different compositions to see which one would best fit your needs and requirements.
When you are playing a Gacha game, one thing that you have to pay close attention to is the availability of rare items and also keeping up with the progress and upgrades that are going to be introduced in the game. What you can do is join online communities, forums, or even social media groups that update around Gacha games, including Gacha Nox. This will keep you posted with tips and strategies that can help you maximize your potential of winning.
Events and special summons
This is one of those underrated tips surrounding Gacha Games that not many people know. Gacha games frequently host events and special summoning banners that offer increased chances of obtaining specific characters or items. You do have to keep updated about these events and make the most out of them, especially if you want to get your hands on the special characters.
Last but not the least is to not get into the games impulsively. You'd want to spend without thinking to get your hands on characters and items but that's something you want to avoid at all cost. Gacha games are exclusively designed and developed to be played over some time, so if you go ahead and do things without thinking twice, it can later come with consequences. Over time, you'll accumulate more resources and have a better chance of securing your desired rewards.
These are some of the tips that you have to keep in mind when it comes to making the most out of the gacha games in the long run.
Conclusion
Gacha games like Gacha Nox offer a unique gaming experience, one that's bound to keep you occupied and satisfied when you get to collect powerful characters and items. If you want to excel in the game, it is mandatory to pay close attention to all the tips and tricks that we have sorted out for you in this guide.