Nathan MacKinnon From The Colorado Avalanche Net Worth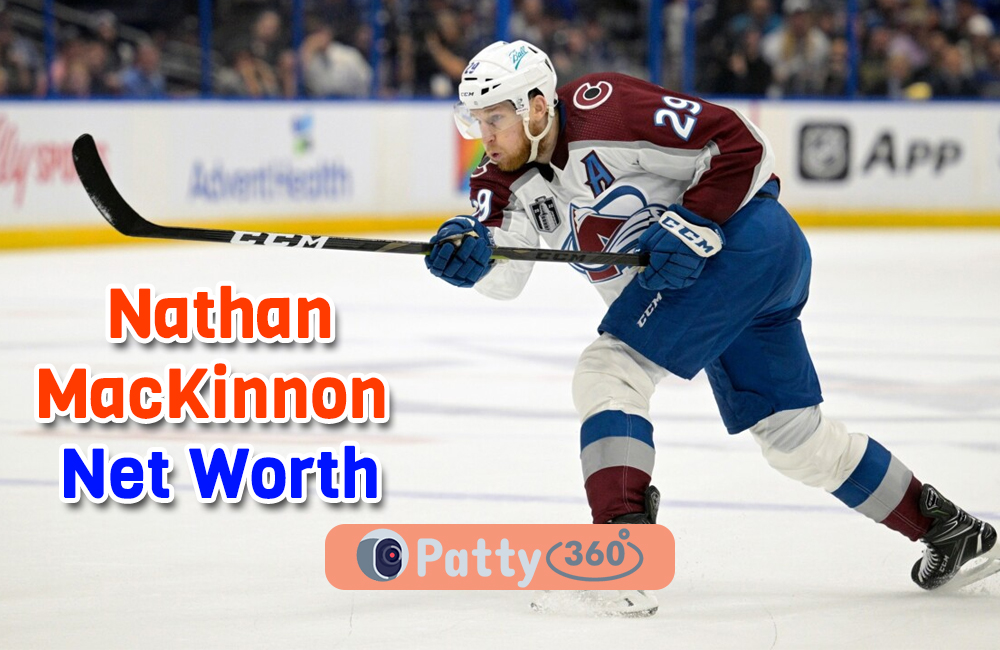 The NHL is one of the most popular sporting leagues in North America, as well as having fans all over the world who love the fast-paced excitement of the game. With teams from the US and Canada competing against one another, it offers a unique opportunity for teams to compete for the oldest sporting trophy in North America – the Stanley Cup.
The NHL was initially formed in 1917 when its Canadian predecessors merged and folded until there was a single organisation running the four Canadian teams that made up the league. By expanding into the United States in 1924 and including the Boston Bruins, the league hoped to attract more teams, but between 1942 and 1967 the competition comprised just six teams, now known as 'The Original Six'.
By 1979, there were twenty-one teams, and the latest team to be added was in 2021, for a total of thirty-two competing teams. Although twenty-five of the teams are from the United States and seven are Canadian, players can move between the two and Nathan MacKinnon is an example of such a player.
Who is Nathan MacKinnon?
Born in Nova Scotia, Nathan MacKinnon revealed his hockey-playing skills at an early age when he recorded two hundred points in fifty games before the age of twelve. As a young teenager, he played for the Cole Harbour Red Wings before moving to Minnesota to attend Shattuck-St Mary's boarding school on the strength of its hockey programme.
His continued success led to him playing in the 2011 Canada Winter Games before continuing his high-scoring junior career. Perhaps unsurprisingly, this also led to a high-scoring career in the NHL before too long, although he first signed to the Colorado Avalanche in 2013 on a three-year deal.
When MacKinnon played his debut season, he was the youngest player to play in a season game for the Colorado Avalanche, but he more than proved his value to the team. He was responsible for two assists in his first game for the team, and in his second he scored his first NHL goal against the Washington Capitals.
From that point on, he continued to exceed expectations, smashing records and winning firsts in all areas of the game. Some of his most notable achievements include
Youngest player with back-to-back two-goal games

Longest scoring streak by an eighteen-year-old player (beating a record set by Wayne Gretzky)

Youngest ever winner of the

Calder Memorial Trophy

for rookie of the year, 2014

Youngest Avalanche player to score a hat-trick

Winner of the Lady Byng Memorial Trophy

Member of the 2022 Stanley Cup winning team
With so many accolades under his belt and no signs of slowing down any time soon, it's no surprise that Colorado mobile bettors tend to have action on MacKinnon.
How much is Nathan MacKinnon worth?
In 2016, when MacKinnon signed another contract with the Avalanche, he agreed to a seven-year contract that would see him earn $44.1 million. This breaks down as an average of $6.3 million per season, and the management obviously thought he was worth it as he was made alternate captain of the Avalanche later that season.
In 2022, he signed a further eight-year extension that would see him earn $12.6 million per year, at which point he became the highest-paid player in the NHL. His loyalty to the Colorado Avalanche has been rewarded – he has openly stated that he hopes to spend the rest of his career there, and a contract of this value certainly shows the team's appreciation for his unique skills.
As one of the most high-profile players in the NHL, Nathan MacKinnon isn't only generating income when he is on the ice. His success means that plenty of top brands want to be associated with him, and he represents brands such as Gatorade, Bauer, and Adidas, which also contribute to his net worth.
MacKinnon lives in an exclusive area of Denver, in a mansion that comprises more than 7,000 square feet, surrounded by the natural beauty of the rural area where he lives. With natural materials and a spectacular view of the Rocky Mountains, MacKinnon is certainly savvy when it comes to purchasing property.
While it's hard to know for certain, it's thought that Nathan MacKinnon is worth around $30 million in 2023, but that is an estimate based on the public information available about his finances. What we can be sure of is that sports stars can maximise their income by capitalising on their fame in a way that sets them up for the future as well.
By focusing on his game and consistently exceeding even the most optimistic expectations, MacKinnon can capitalise on his good fortune and exceptional talent to lengthen his career. His continued success is a testament to his hard work and dedication to the game.