New Rollable OLED TV Launched By LG India Alongside Premium OLED TV Lineup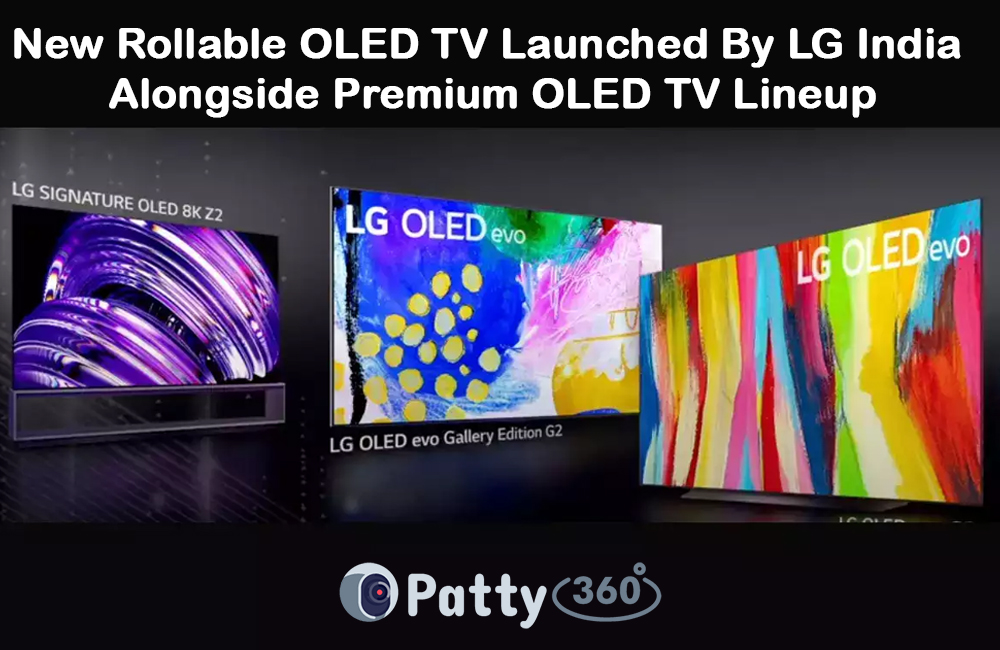 LG India launched a new rollable TV, called the LG Signature R OLED this Tuesday. It also introduced a series of other OLED TVs, including a 97-inch model. 
Out of all the new television models launched by LG India, Signature R OLED happens to be the main highlight. It is equipped with a rollable OLED panel that can be rolled into a sound system when you are not using the screen. This feature will come in handy when you just want to listen to audio.
There's no denying that the new rollable television set from LG is a technological wonder. But the price of the model may not be for everyone. 
The Signature R OLED by LG is the first of its kind and it is priced at Rs 75 Lakh in India. According to LG, it uses the most advanced technology to redefine what a TV is capable of, and therefore, the high price tag is justified.
For those who prefer functionality over luxury, LG has a wide range of OLED screens available. The new OLED television sizes range from 42 inches to 97 inches. The South Korean brand has designed an OLED TV for every budget and room size.
LG also claimed that the conventional OLED televisions are perfect for gamers as they are equipped with premium quality hardware for extra power.
LG's 2022 OLED TV lineup is equipped with the new Alpha 9 Gen 5 processor. In a press statement released by LG, the company stated that the OLED Evo televisions ensure brilliant detail and clarity. It offers lifelike images for an excellent experience.
The newly launched OLED TVs by LG are categorized into three series – C2, G2, and Z2. While the C2 and G2 series come with 4K OLED screens, the Z2 series includes the largest 8K OLED TV in the world. It measures 88-inches.
All the TV models are packed with Dolby Atmos and Dolby Vision IQ technologies. This will ensure an immersive experience while streaming your favorite shows and movies on Apple TV Plus, Netflix, and others.
The new TVs from LG use webOS 22, which allows users to enjoy features like Room to Room Share. With this feature, you can mirror content from your TV to another device by enabling the WiFi connection. 
The price of new LG OLED televisions starts at Rs 89,990.