Nothing Ear Stick Available for a Steal Price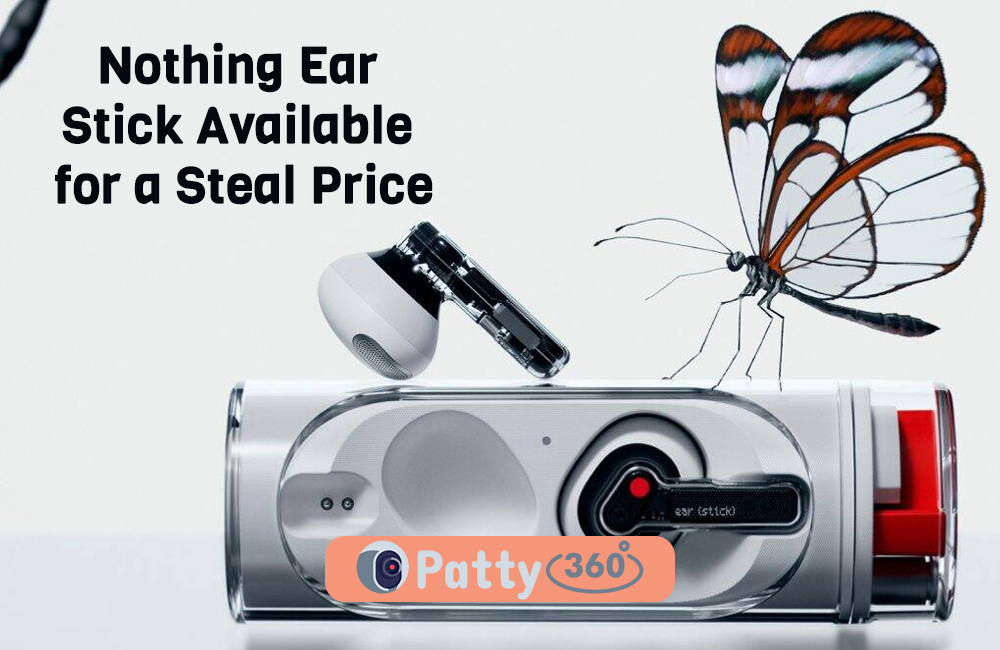 Now, before you get confused reading the name of the gadget thinking that it's an ear-cleaning tool; the Nothing Ear Stick is a TWS. The earbuds were launched in India just last week and have managed to make the rounds. 
According to reports, the new audio device from Nothing is set to go on sale on November 17, 2022. But, ahead of the official sale, the company hosted a flash sale on November 14, 2022, from noon on Flipkart, offering the product with a flat INR 1000 discount on the actual price.
However, there were certain limitations to the eligibility criteria. The flat discount could only be availed by users who own the Nothing Phone (1) or Nothing Ear (1).
Nothing Ear Stick: Pricing and Availability
The launch of Nothing as a brand has created a lot of noise in the market. The one-of-a-kind design of the smartphone was unique and turned a lot of heads.
Following the initial success of the smartphone and the Nothing Ear (1), it isn't surprising that the brand has something new to offer.
The Nothing Ear Stick is priced at INR 8,499.00 and with the special discount and sale today, the product was sold for INR 7,499.00 only.
However, the stipulations were clear. To avail of the flat INR 1000 discount, the users will need to buy Nothing Ear using the same Flipkart account. If you do own any Nothing product and bought it via Flipkart, the same offer will also be available on the day of the official sale, which is on November 17.
Nothing OS Update
If you are ready to splurge out a little on a new-age TWS for your music fixation, we'd recommend you keep an eye out on the Nothing Ear Stick on the day of its official launch.
Nothing also recently reported that the upcoming Nothing OS update will accommodate the Nothing Ear Stick and will offer a variety of new updates to the features and the customization options. 
Reports suggest that Ear (1)'s name and specifications are changing too. According to the latest reports, the app is going to be named Nothing X and will offer a variety of upgrades to the settings, especially with the available customization offers.
With so many new updates and new-generation products, Nothing is surely carving its spot in this competitive market right now. If you are considering buying the Nothing Stick, set an alarm for November 17, 2022.