Offset Net Worth 2023 – How Much Is the Hip Hop Mogul Worth?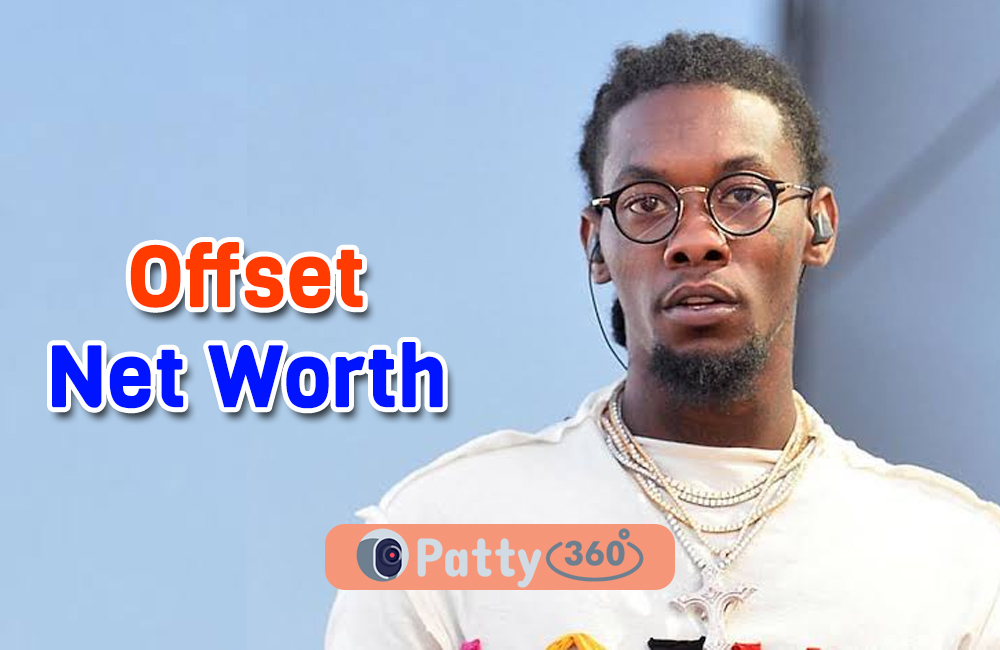 Offset, known for his captivating rap verses and dynamic stage presence as part of the hip-hop trio Migos, has established himself as one of the most successful artists in the music industry. 
Beyond his musical prowess, the world is often intrigued by the extravagant lifestyle he leads, leading many to wonder about his net worth. Like the majority of rappers and hip-hop artists, even Offset is known for leading a lavish lifestyle alongside his family.
This article will venture into exploring more about the rapper, his early life, and the career growth that helped him build his extensive net worth.
Early Life
Offset, born Kiari Kendrell Cephus on December 14, 1991, in Lawrenceville, Georgia, grew up in a modest household. 
Despite facing challenges, he developed a passion for music at a young age. Raised by a single mother, Offset and his cousins, Quavo and Takeoff, formed the rap group Migos in 2008. Little did they know that this collaborative effort would pave the way for their future success.
Offset's passion for music was from an early age and he started writing original songs from a pretty early age, which helped shape his career and the kind of status he has gained in the field of music at present.
Personal Life
Offset's personal life has often made headlines. In 2017, he started dating fellow rapper Cardi B, and their relationship became a focal point of media attention. The couple later got married and welcomed their daughter, Kulture Kiari Cephus, into the world in 2018. 
The couple found themselves in the middle of a lot of marital conflicts, all of which were publicized. They later reconciled and are currently leading a happy and stable life.
Career
Offset's career took off with the formation of Migos, a rap group consisting of Offset and his cousins Quavo and Takeoff. Their early mixtapes gained traction in the Atlanta music scene, establishing their reputation as rising stars. However, it was their breakthrough single "Versace" in 2013 that propelled them to national and international recognition.
"Versace" became a viral sensation, catching the attention of major record labels. Migos signed a deal with 300 Entertainment, a prominent independent record label, which allowed them to reach a wider audience. The trio's debut studio album, "Yung Rich Nation," was released in 2015 and showcased their signature trap sound and infectious energy. In 2017, Migos released their second studio album, "Culture." 
The album's lead single, "Bad and Boujee," featuring Lil Uzi Vert, became a massive hit, reaching number one on the Billboard Hot 100 chart. The success of "Bad and Boujee" propelled "Culture" to achieve platinum certification and solidified Migos' position as one of the leading acts in hip-hop.
Offset has also created his clothing line, Laundered Works Corp x Huncho, which further extrapolated the growth in his career.
Offset's solo ventures include the release of his debut solo album, "Father of 4," in 2019. The album delves into personal themes and showcases Offset's introspective side. With guest appearances from artists like Cardi B, J. Cole, and Travis Scott, "Father of 4" received positive reviews for its lyrical content and introspective nature.
Net Worth
With a successful career in music and numerous ventures, Offset's net worth reflects his accomplishments. As of 2023, his estimated net worth stands at an impressive $28 million. This figure is a result of his multiple revenue streams, which include music sales, touring, brand endorsements, and business endeavors.
Besides royalties, Offset also earns a steady income through touring, his clothing brand, and the extensive brand endorsements he engages in. He has worked with leading brands like Versace, Saint Laurent, and Prada.