Peter Jones Net Worth in 2023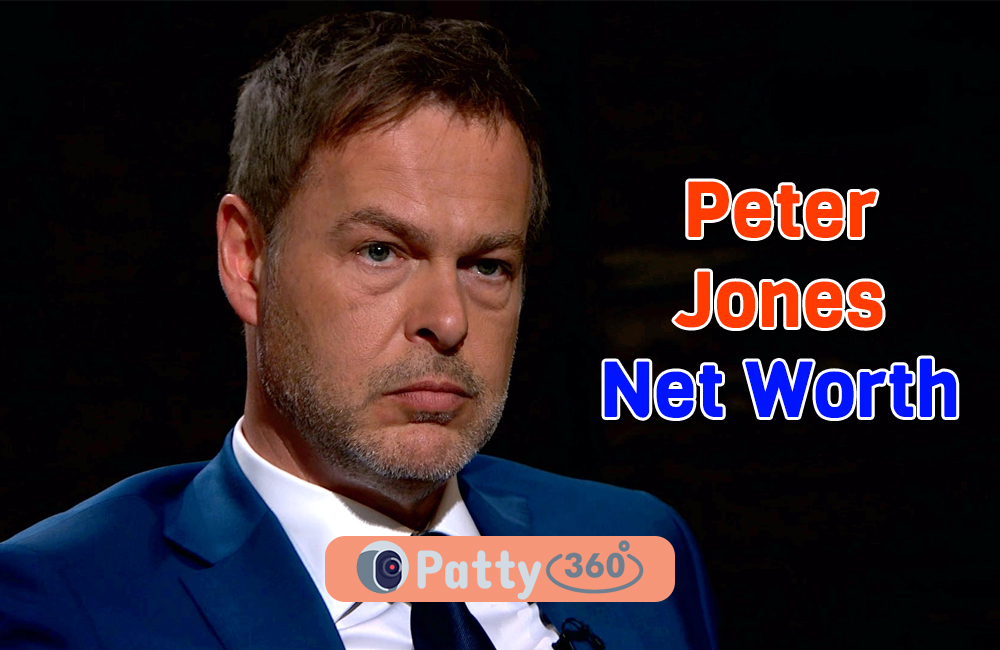 Peter Jones is an English TV presenter and businessman. Although he is associated with various industries such as leisure and mobile phones, he is best known for his investment in BBC Two's Dragon's Den. He was also invited as a judge on the reality show American Inventor on ABC Channel.
He also published a book Tycoon in 2017, which went on to become a best-seller in the UK. Due to his celebrity status, many people are curious to know about his net worth. We will cover that and more in the post below.
Family and Early Life
Peter David Jones was born on 18th March 1966. His birthplace is Berkshire, England. However, he spent most of his years growing up in Langley, Berkshire. When he was 7 years old, his family relocated to Maidenhead.
Both his parents were working people. His father's name is David Jones, but there's not much known about his mother.
Personal Life
Peter Jones has separated from his wife Caroline Jones. The two got married in 1988, and have two children together, William and Annabelle.
Jones got romantically involved with Tara Capp in 1997. They have three kids Tallulah, Isabella, and Natalia.
Jones is fond of luxury cars and owns a few of them. He founded The Peter Jones Foundation to help young people.
Education Background
As far as Peter Jones's education is concerned, he attended Desborough School. Later he enrolled at The Windsor Boys' School.
At the age of 12, he worked as an assistant tennis coach. After turning 16, he set up his first business, a tennis academy.
Career
Peter Jones was influenced by his father. He used to sit on his dad's office chair and pick up the phone to pretend that he is closing a big deal. He established his first business at the age of 16.
Later, he started a brand, selling computers. Unfortunately, that business didn't work and he ended up losing money. He then sold it to IBM.
After his failed business attempt, he secured a job at Siemens Nixdorf. In his 20s, he opened a Windsor cocktail bar. In 1988, he launched his company Phones International Group, which was later rebranded as Data Select.
In 2002, Jones was named Emerging Entrepreneur of the Year by The Times. In 2005, he acquitted Red Letter Days. After some time, he formed Celsius Resourcing and Wines4Business.com.
In 2009, he founded the Peter Jones Enterprise Academy. Jones has invested in several businesses. Many of these businesses were featured in Dragon's Den.
Jones is also the owner of Peter Jones TV. It is a production company that he founded. Additionally, Jones has multiple properties in real estate.
Earnings and Wealth
Peter Jones is a wealthy and successful man. He has multiple sources of income. He not only founded multiple businesses but also invested in many other businesses on Dragon's Den.
As of 2023, Peter Jones' net worth is around $400 million. His net worth has been steadily increasing every year.
FAQs
1. How is Peter Jones so rich?
Peter Jones is a hustler and has been doing different types of businesses since the age of 16. He started his first business at the age of 16. However, over the years, Peter has worked in different niches and sectors, which has helped him gain an estimated net worth of £1.157 billion. This was last updated in 2021, so it has increased exponentially since then.
2. How much does Peter Jones make a year?
There's no way to confirm the exact amount since we don't have an idea about his income and his investment portfolio. However, available information at present suggests that Peter earns an annual salary of $25 million from his ventures.
3. Who are the richest Dragons in Dragons Den?
Peter Jones is the richest Dragon in Dragons Den, which is a U.K. version of Shark Tank. His staggering net worth is all thanks to his investment group, PJI, and the other business ventures that he actively works on.
4. What is Peter Jones's biggest business?
One of the biggest businesses that Peter Jones owns is Peter Jones TV, which is a production business. He also actively invests in real estate, which extrapolates his income quite exponentially as well.