What Happened to Real Social Dynamics?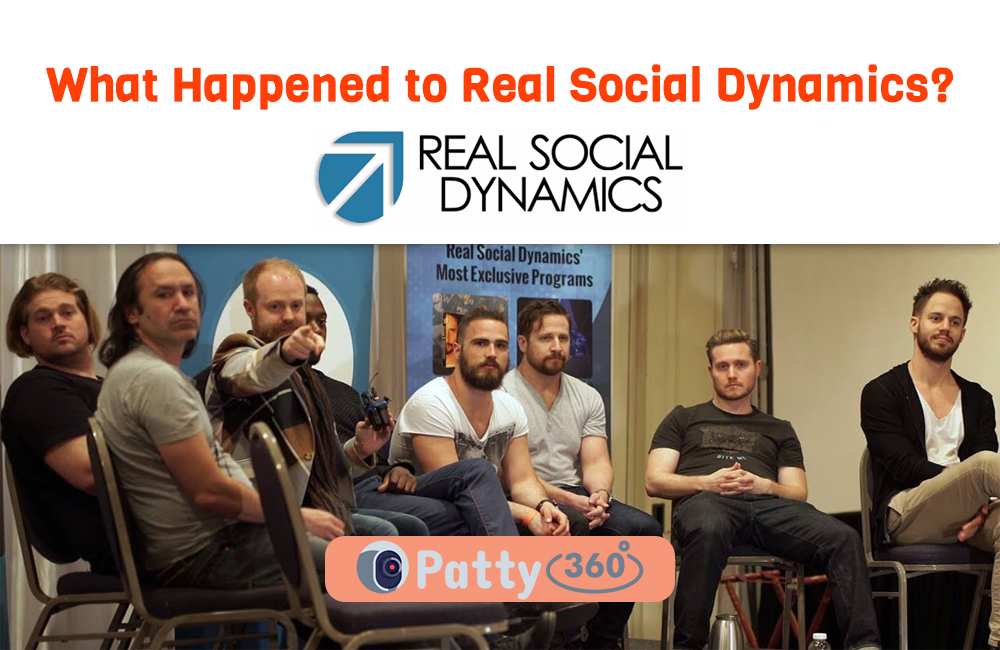 We have come a long way in terms of technology and personal success. What if we told you that there was a way to learn about dating from some of the self-proclaimed "dating gurus?" Sounds too complicated and farfetched, right?
You must be sitting there thinking, "Do people sign up to learn about dating from strangers on the internet?" Well, supposedly they do and that's exactly what encouraged the growth of Real Social Dynamics. It was a dating coaching program that rose to prominence at some point on YouTube.
However, following a few months and years of a successful run, Real Social Dynamics ended up coiling back into the depths of the internet. This article will explore what happened to Real Social Dynamics.
What is Real Social Dynamics?
For those who are entirely clueless and don't know what Real Social Dynamics (RSD) is, it was a dating coaching company whose only objective was to help men improve their chances with women and have better success in impressing them.
The company, which kickstarted on YouTube, soon started hosting personal offline boot camps, selling online products, and even conducting seminars for the interested audience to sign up to learn the basics of dating.
Given the popularity of the "pick-up" industry, especially among men, it wasn't surprising that at a point during their peak, RSD was making millions selling their products and services to interested men across the world.
Their main source of income was their highly-priced course, where they explained the significance of dating, learned the roles surrounding it, and made sense of ways to have better success with women. Even their seminars were booked out, bringing them hundreds and thousands of dollars from desperate men who want to one-up their dating game.
Who started Real Social Dynamics?
RSD was started by Owen Cook and Julien Blanc, who are originally personal transformation coaches. However, they soon realized that men were desperate to know more about dating and up their dating game, which is why they transformed into dating coaches, sharing insights about dating with men via their YouTube channel.
Their main objective with their YouTube content was to shed light on ways to "score" women, which was pretty bad, to begin with. The questionable content publicized by them was what made people question their integrity at one point, leading to the downfall of RSD.
While most of the world hates Andrew Tate now, at one point in 2014, these two were two of the world's most hated men on the internet due to their questionable and predatory content, especially after the breakthrough of the #MeToo movement.
What do we know about the Rise of RSD?
Before you get confused, Real Social Dynamics is no longer in operation. They have not shared any formal message or video explaining the end of their channel or company but they have deleted the majority of the videos available on the channel.
That said, what led to the immense popularity of RSD, especially among men in the age of the internet where every kind of information is readily available on the internet?
One of the main reasons why RSD or Real Social Dynamics worked and grew exponentially during the first few months is thanks to their content. As surprising as it sounds, the creators made valid and educational videos initially, which most men who were trying to up their dating game found useful.
That said, another reason why they gained a lot of popularity was due to the quality of the content. In the age where Facebook groups were the "IT" thing, they repurposed their YouTube videos and posted them on Facebook groups too, which was not something the competitors were doing back them. This gained them more fame.
However, soon after, the creators and the talent that were hired on RSD started posting questionable content, which led to people turning their backs on the channel
How did RSD Go Downhill?
When you look from the outside, the main reason that comes up surrounding RSD withdrawing their content off the internet is due to the backlash they experienced following the #MeToo movement.
Since most of their dating content and advice was centered on women objectification, the channel, and the creators included experienced a lot of backlash from the audience. This was one of the main reasons behind the downfall of RSD. But, that's not all.
There could be a few other reasons behind the downfall of RSD too:
They treated their community of audience and consumers as a sales funnel and once they reached saturation, they found it pretty hard to sell their products and services to their audience.

They failed to retain some of the best creators that they initially hired to be part of the team.

Although there are no formal confirmations, there are rumors that RSD treated their interns very badly, which was one of the reasons why they didn't stick around.
If you weren't an active YouTube user back in 2010, you likely won't understand the intensity that RSD held back in the days. It was like a Mecca for men who wanted to learn more about dating, self-improvement and having overall better success with women.
They gained immense popularity and then came crashing down in the same manner as well. If you were confused about the current fate of RSD, be assured that they are no longer working together. The team has separated but they haven't issued any kind of formal announcement regarding why they decided to suddenly end their journey with RSD. 
We can assume that it primarily has something to do with the initial backlash they had to endure after the Me-too movement.
Conclusion
If you followed Real Social Dynamics for quite a while and have been confused about where they went off the grid suddenly, we hope this article gives you all the insights that you potentially need. Although RSD isn't operational anymore, one of the founders, Owen runs his own YouTube channel and is also going on tours to different parts of the United States.