Redmi 11 5G All Set to Launch in India – Check out More!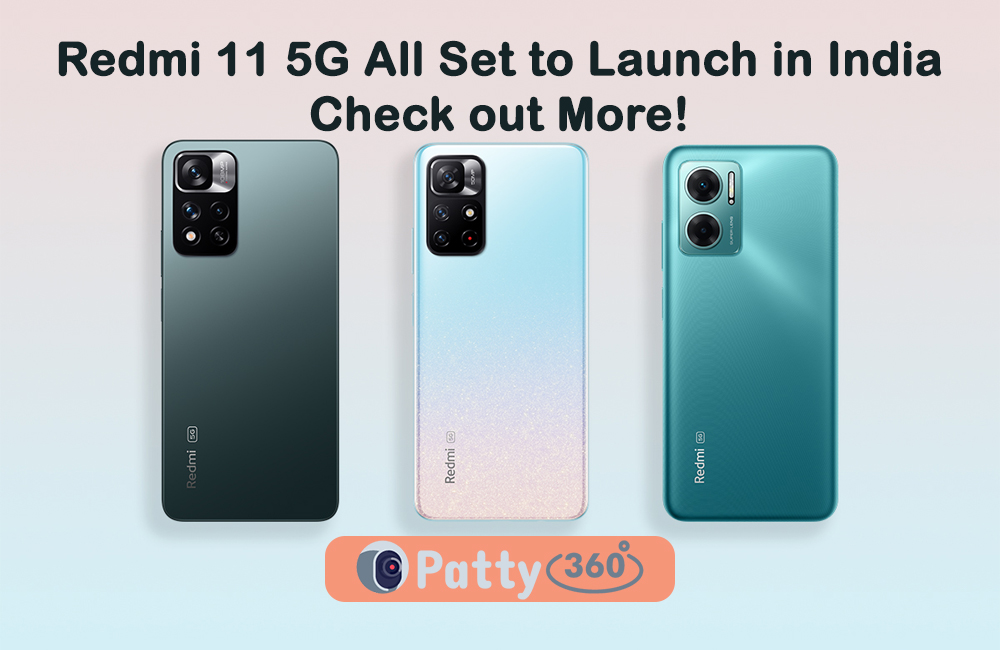 If you are planning to buy a new smartphone anytime in the coming future, we have some good news lined up for you. Redmi 11 5G is all set to be launched in India pretty soon and is a 5G-enabled smartphone with a stunning 50-megapixel rear camera to catch all the stunning moments in HD quality.
Redmi is one of the leading smartphone brands in India, catering to some of the best features of smartphones in the country. 
Reports from 91Mobiles suggest that Redmi 11 will be powered by the latest MediaTek processor and will feature a 90Hz refresh rate with a stunning 50-megapixel rear camera with a side-mounted fingerprint scanner for optimal security functions. 
Although there aren't any confirmed dates available yet, rumors suggest that the smartphone is likely going to be released by next month and will be an improved version of its predecessor, the Redmi 10.
The last launch, Redmi 10 was launched as an affordable release and was released on March 17, 2021, and was released with a high power 6000 mAh battery with a 6.71-inch display and an 18W fast charging cable. 
Coming to the upcoming Redmi 11 5G, reports suggest that the model will be equipped with a smaller 6.58-inch FHD+ display but will feature an LCD panel and not an AMOLED display as many were expecting as an upgrade.
Also, the model will be powered by the MediaTek Dimensity 700 processor with a combination of 64GB and 4GB RAM with an expandable micro SD card for expanding the memory in the device. The smartphone will also come with a 5000 mAh battery and 18W fast charging function.
Besides the 50MP rear camera, reports suggest that the Redmi 11 5G will also feature a 2MP secondary sensor in the rear and come with a 5MP primary sensor to fulfill all your photo and video capturing experiences. The model will come with Android 12 out of the box.
The best part of the upcoming Redmi 11 5G in India is the amazing price point. Although there are no reports of the additional variants of storage and memory options for the model yet, it is believed that the base model with 64GB storage and 4GB RAM will be available at Rs. 13,999.00, which is a pretty affordable price range.
Keep an eye out on this space for an official release date and purchase link once it is available in the market.