Ree Drummond Net Worth 2023: How Rich Is The Blogger?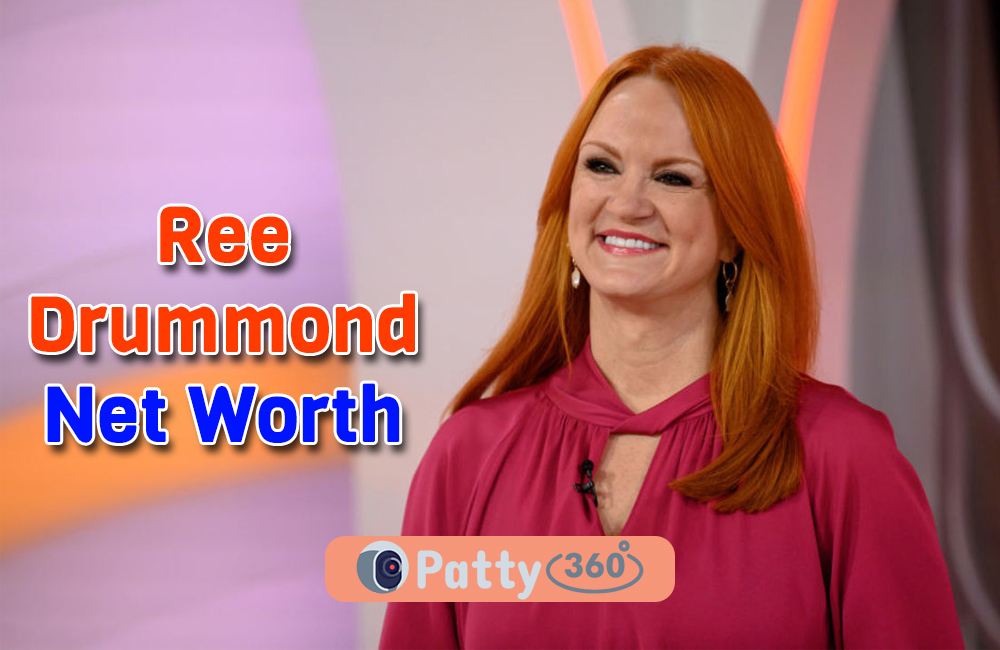 Ree Drummond is a well-known American blogger, food writer, author, celebrity chef, and TV personality. She has a net worth of $50 million in 2023.
Drummond is most famous for her blog, "The Pioneer Woman," which documents her daily life as a mother and ranch wife. Her blog was labeled the "Weblog of the Year" in 2017, 2010, and 2009 at the Annual Weblog Awards. Additionally, Drummond was ranked no. 22nd in the list of Top 25 Web Celebrities by Forbes. 
If you are curious to know more about Ree Drummond and her career journey, you should give this post a read.
Family and Early Life
Ree Drummond's full name is Anne Marie Drummond. She was born on January 6, 1969, in Oklahoma. Her parents were Gerre Schwert Smith and William Bill Smith. She has one sister, Betsy, and two brothers, Mike and Doug. 
Drummond is very close to her family. She grew up with her siblings in Bartlesville, Oklahoma. 
Personal Life
Ree Drummond is married to Ladd Drummond. The two first met in a night bar in the mid-1990s. After dating for a short time, they tied the knot in 1996.
The couple spent their honeymoon in Australia. She refers to her husband as "The Malboro Man" in her blogs and books.
For those who don't know Ladd Drummond belongs to one of the richest families in Oklahoma.
Education Background
Talking about Ree Drummond's education, she attended Bartlesville High School. After completing her high school graduation in 1987l, she enrolled at the University of Southern California. There she studied gerontology and completed her degree in 1991.
After her studies, she relocated to Chicago with her then-boyfriend. Initially, she was supposed to attend law school. However, that plan changed after meeting Ladd Drummond in a night bar.
Career
Ree Drummond began her blog journey in 2006 and named it thepioneerwoman.com. After a while, she started another blog titled, Confessions of a Pioneer Woman. However, she ended up changing the name to The Pioneer Woman.
She is known for posting blogs about her life and cooking recipes. She also writes about her experience of home-schooling her kids.
She posted her first cooking blog, "How to Cook a Steak?" a year after launching her blog. The same year, she won her first "Weblog Award." As her blog became popular, she continued to receive more awards. She won back-to-back awards in 2008, 2009, and 2010.
In 2008, she organized a contest for her readers and requested them to submit recipes they like. With over 5000 recipes sent to her blog, the contest turned out to be a huge success.
Earnings and Net Worth
Ree Drummond is a highly successful blogger. Most of her income is generated from her blog. 
Besides that, she earns a sizeable amount from activities like appearing on cooking TV shows, publishing books, and others.
From 2006 to 2023, she earned a huge amount of wealth. As per sources, Ree Drummond's current net worth is around $50 million, which is a lot of money.
FAQs
1. What is the net worth of Ree and Ladd Drummond?
If you are entirely new and don't have any idea who Ree is, she is a famous American blogger, food writer, and author too. Her popularity has grown exponentially over the years and so has her net worth. Collectively, Ree and Ladd Drummond have an estimated net worth of around $55 million, which is nothing short of mind-blowing.
2. How old is Ree Drummond?
Ree Drummond was born on January 06, 1969, in Bartlesville, which makes her 54 years old as of 2023. Despite being in the 50s, Ree is an inspiration and an enigma, who is consistently revolutionizing the field of cooking and entertainment like no other.
3. How tall is Ree Drummond?
There are no official publications that discuss Ree's height and stature. However, the currently available information suggests that Ree's apartment is 5'9" tall, which is around 175 cm in height. She reportedly weighs 69 kg too.
4. What is Ree Drummond's Nationality?
Ree Drummond is an American. She was born and raised in Oklahoma and she has spent the majority of her life in the United States only. However, her fame is international and she is known across the globe.