Rugged Interactive Net Worth 2023: Starting Business With Fitness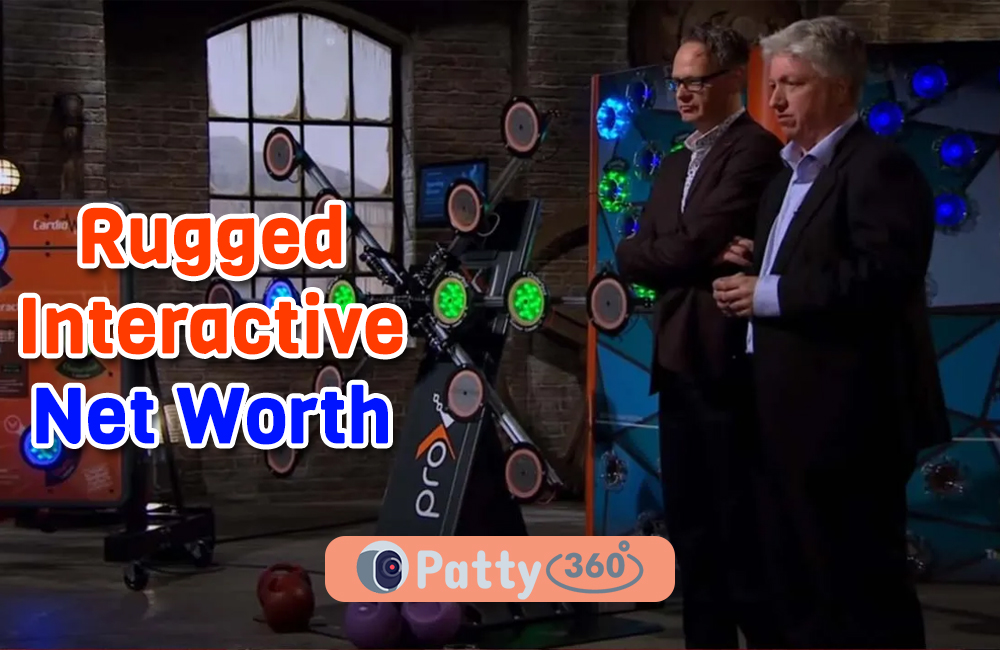 Fitness and motivation come hand in hand. It is required as well as necessary for every individual, not only physical but mental. Being physically fit brings the thrust to do more and more.
New workout tools and equipment are developed every year to keep people active and fit. One such cutting-edge fitness equipment is Rugged Interactive.
People who are health conscious will have a keen interest in reading the article and people who are not aware of it, may go through this article and push themselves to be in a healthy state.
About the Founder 
Simon Heap founded Rugged Interactive in 2009 with the belief that it will make it easier for people to exercise. Harry Stevens is the commercial director of the company. Together they launched Rugged Interactive, which generates a variety of dynamic fitness equipment that is primarily sold to gyms, trampoline parks, and elementary schools.
They pitched their idea to the investors on Dragons' Den, a popular TV show, and then went on to create a business with a net worth of more than $1.5 million in February 2017. For his fitness idea, Simon Heap requested £100,000 as a trade for 30% of the stock.
Founding Rugged Interactive
Rugged Interactive produces interactive exercise equipment for healthy aging, rehabilitation, and wellness. The customers who collaborated include Manchester City Football Club, Anthony Joshua, and Bannatyne's Health Club and Spa. Products include the Pro-X, CardioWall, and climbing and trampoline equipment. Heap's company is located in Callywith Gate in the United Kingdom. The Department for International Trade (DIT) sponsored Rugged Interactive to create a digital marketing plan for the US.
The company designs extremely creative, innovative, and robust equipment. It collaborated with Airparx, Airspace Solutions, Anomaly Group, Best American Trampolines, Continental Sports, ELI Play, EuroTramp, Fun Spot, Global Fun Sports, House of Play, Interactive Sports Group, iPlay Co, Sidijk, Shock, Play in Business, Ludifit, SPI Global Play, and TwoCubed.
On Dragon's Den 
Rugged Interactive was launched on episode 16 of Dragon's Den In 2017. The reason Harry and Simon offered a £100,000 invest so that they could boost their company and explore new markets.
Deborah Meaden and Peter Jones granted the request and decided to invest because they saw potential in it. But according to Mirror in the UK, the parties were unable to reach a common ground after the show had been recorded.
After Dragon's Den 
Before the Dragon's Den, Rugged Interactive was performing well. Entering the UK market was easy. The company currently exports its products to certain parts of the US and Europe. Business Cornwall reports that Rugged Interactive has over £350,000 worth of contracts and is expanding its customers in the US.
Rugged Interactive's annual revenue demonstrated by Owler is $100,000. According to Insider Media, the company has a net worth of more than $1.5 million by 2020. Simon Heap owns a net worth of £204K as of 2023.
Rugged Interactive is a very successful manufacturer of workout gear for both adults and children. One of the significant retailers is CardioWall both in the US and the UK.