Ryan Serhant Net Worth 2023: How Wealthy Is The Reality TV Star?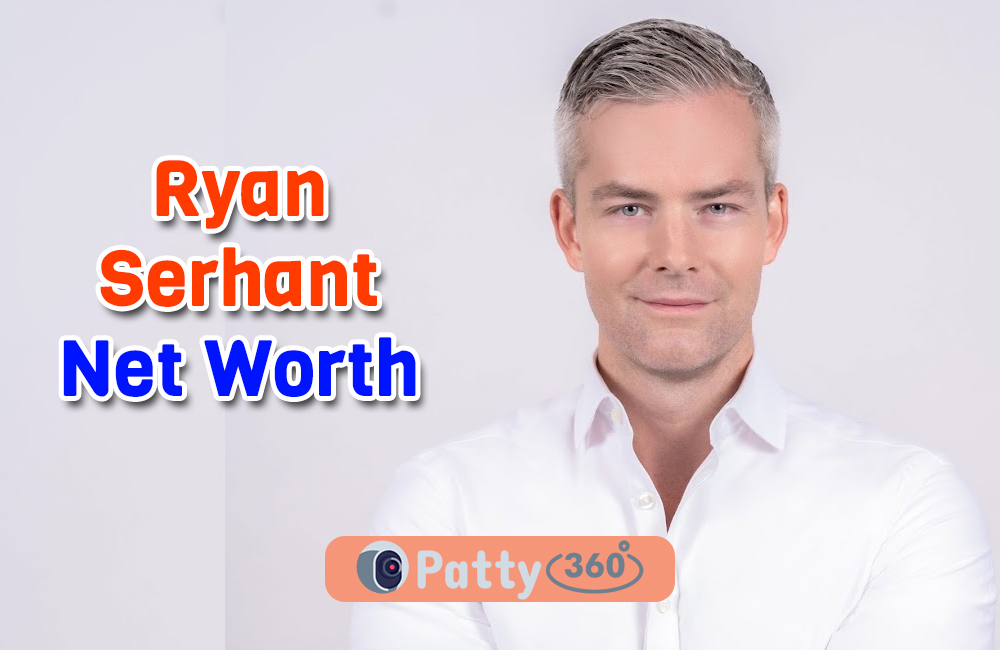 Ryan Serhant is a man of talent. He is an actor, reality TV star, and real estate agent. He is mainly famous for appearing in the reality TV show Million Dollar Listing: New York and the spin-off, Sell it like Serhant.
He launched a real estate course that was generating $100,000 a day in 2019. He is also the founder of Serhant Real Estate Firm and published a few books.
As of 2023, Serhant's net worth is around $40 million. If you are interested to know more about his life history and career, read this post till the end.
Early Life and Family
Ryan Matthew Serhant was born on 2nd July 1984, in Houston, Texas. However, he spent a lot of time growing up in Topsfield, Massachusetts.
His father, John Serhant was the first inspiration in his life. He used to pay $1.50 an hour to Ryan and his brother for collecting firewood and selling them. He learned the value of money and hard work at a very young age.
Educational Background
Ryan Serhant has a degree in English Literature and Theatre. He completed his graduation at Hamilton College, New York. While he was still in college, he joined the Delta Kappa Fraternity.
It is interesting to see how a literature student is conquering the real estate world.
Early Career
Before real estate, Ryan Serhant was an actor. He moved to New York looking for acting opportunities. He made his acting debut in 2007 with As The World Turns Out. However, Ryan was not interested in becoming a full-time actor.
A year after his acting debut, he shifted his attention to real estate. He entered the real estate market after the fall of Lehman's Brother.
In the first year of his real estate career, he earned $9000 in commissions. It didn't take him much time to become successful in this field. With hard work and dedication, he became the top-performing broker at Nest Seekers International. He sold over $100 worth of properties at the starting of his real estate career.
Founding His Own Business
After becoming a successful real estate broker, he gained the confidence to set up his own business. This is what led him to establish the Serhant Brokerage.
According to Ryan, his brokerage company is better than other firms. It uses more innovative ways of digital marketing to stay ahead of the competition.
At present, the Serhant Brokerage is backed by 240 employees. As per records, the company has sold properties worth $99.9 million.
Net Worth
From acting to real estate to reality TV star, Ryan Serhant has come a long way. Although he started his career as an actor, he became rich after becoming a real estate broker.
Today, he runs his own company and sells online courses. This has helped him gain a huge amount of money. His current net worth is around $40 million. At this rate, it is expected to increase further in the future.
FAQs
1. Is Ryan Serhant a billionaire?
Before we unveil the secret of whether or not Ryan is a billionaire, let us familiarise you with what he does. Ryan is the founder of Serhant real estate firm and he is a famous American real estate agent. He is also a reality TV star, and also the author of some best-selling books. Ryan is not a billionaire but has an estimated net worth of around $40 million.
2. How much money does Ryan Serhant make?
Ryan's has a very steady income, which amounts to around $10 million annually. Not just that, according to reports, he makes around $800,000 per month from his brokerage firm itself. Besides that, he also earns through other channels of revenue generation.
3. How big is Serhant real estate company?
Ryan's company, Serhant real estate is backed by 240+ employees across the United States. Not just that, reports also suggest that the company has sold close to $100 million worth of properties. The company is at its peak and growing.
4. What are Ryan Serhant's other income sources?
Besides owning his own real estate company, Ryan also sells online courses, which further adds to his ever-growing net worth. He also appears on television shows and reality series, which increases his income as well.