Sam Parr Net Worth 2023: How Rich Is The Founder Of The Hustle?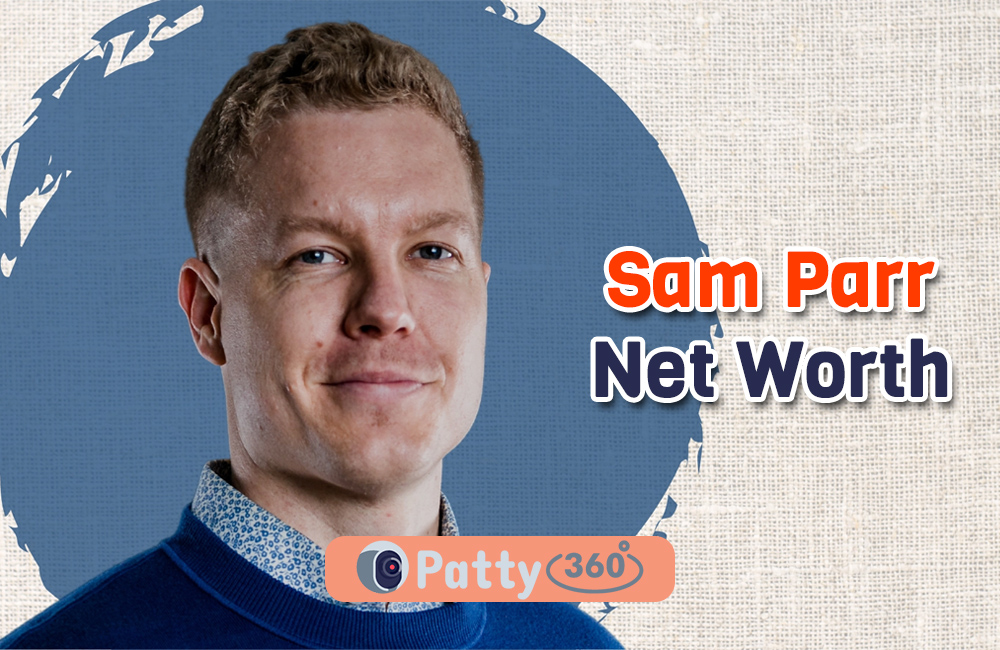 Sam Parr is a successful entrepreneur with a massive net worth. It's not surprising that so many people want to know more about his lifestyle and career.
He is also famous as the founder of The Hustle. He hit a jackpot after selling his media company to HubSpot for tens of millions. For those who don't, The Hustle provides daily tech and business news to its subscribers.
He also founded other businesses and co-hosts the "My First Million" podcast show. His current net worth is estimated at $20 million.
Family and Early Life
Sam Parr was born and brought up in St. Louis, Missouri. Being a private person, he has not shared much about his family or early life. His birth details are not known. It is assumed that he is in his early 30s.
Even information about his family members is not revealed.
Personal Life
Sam Parr is a married man. His wife's name is Sara Sodine. The two met each other for the first time at a bar. They got married in 2020 and have a happy married life. They are currently settled in Austin, Texas.
Education Background
On researching Sam Parr's education, we found that he attended St. Louis University High School where he completed his diploma.
After his graduation, he moved to Nashville, Tennessee for higher studies. He got the D1 track scholarship and enrolled at Belmont University. However, he didn't complete his course and dropped out to set up his own business.
Career
Sam got his first job when he was still in high school. He started working for a reality TV star named Mike Wolfe. To earn more money, he set up multiple small shops for selling liquor and hotdogs near his college.
After quitting college, he co-founded a website for finding roommates called Bunk. However, he didn't continue with Bunk for long. After leaving it, he organized a conference called Hustle Con to attract hundreds of successful entrepreneurs.
To promote the 2-day conference, he published a newsletter. This is how he got the idea of The Hustle. He founded the company in 2016.
He started the company from his home. In just two years, The Hustle got 1.5 million subscribers. In 2020, the company was labeled as the best source for aspiring entrepreneurs.
After the success of The Hustle, Sam founded other businesses. He launched a website called CopyThat that helps people learn the process of copywriting. He also set up a few software companies but hired people to run them.
Net Worth and Wealth
Sam Parr is not only a successful businessman but also a famous podcaster. He co-hosts a business podcast called My First Million, where he advises about entrepreneurship.
Sam's luck changed after he sold his media company. The Hustle was sold at a price close to $27 million.
Besides that, he has invested in many real estate companies. This helped him build a net worth of $20 million in 2023.
FAQs
1. What does Sam Parr do for a living?
Sam Parr is a successful entrepreneur and podcaster. He is the co-host of "My First Million." It's a business podcast where he shares tips and advice about business and entrepreneurship. Previously, he owned a media company, which he sold for $27 million. He is also known to invest in many real estate companies.
2. What is Sam Parr's net worth in 2023?
Sam Parr has a whopping net worth of $20 million in 2023. Most of his income is generated from his business career. Besides that, he earns a good income from his investments.
3. How did Sam Parr start his career?
Sam Parr secured his first job when he was still in high school. In the early days of his career, he used to sell hotdogs and liquor outside his college. Later, he co-founded a website but quit it. He set up his own company in 2016 and garnered over a million subscribers. To expand his success, he founded multiple other businesses.
4. Where did Sam Parr study?
Sam Parr completed his diploma from St. Louis University High School. Later, he joined Belmont University to pursue higher studies. However, he ended up dropping out to start his own business.