Samsung Launches AX46 And AX32 Smart Air Purifiers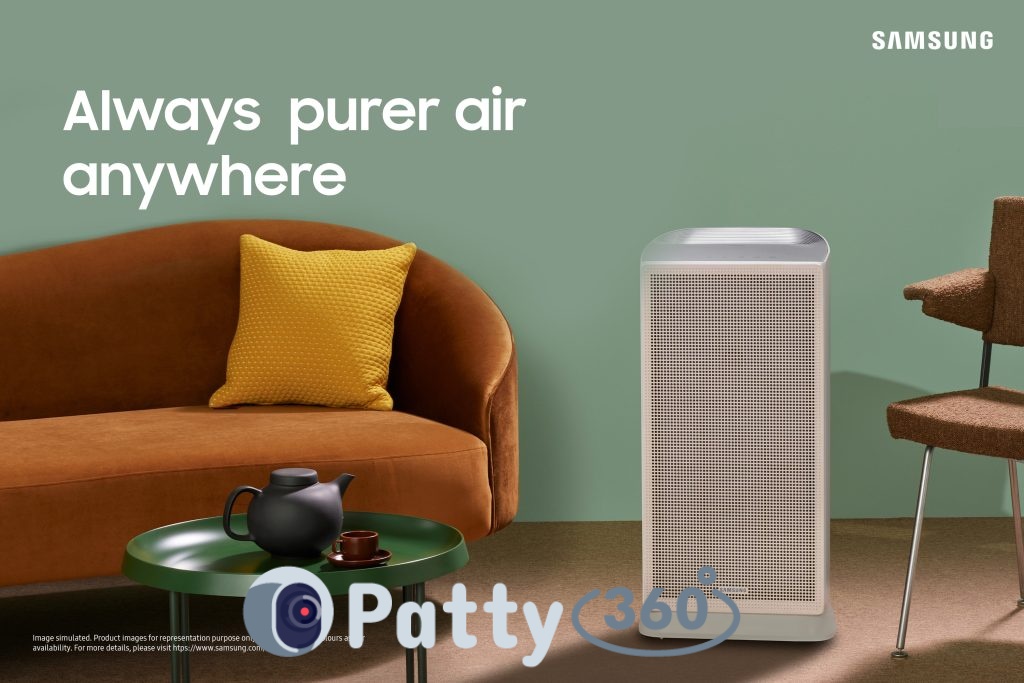 Samsung Launches AX46 And AX32 Smart Air Purifiers
With the world struggling with complications of climate change and extreme pollution, it isn't surprising that mainstream brands like Samsung are jumping on the bandwagon to launch new and improved smart air purifiers.
Recent reports suggest that Samsung has recently launched the AX46 And AX32 Smart Air Purifiers, which are their absolute best Internet of Things-enabled purifiers – the first of many.
Both the smart air purifiers feature a single-button control and claim to eliminate 99.97% dust, nano-sized particles, bacteria, and allergens. Not just that, the brand also claims that the purifier can successfully eliminate volatile organic compounds (VOCs).
Price and Availability
With such amazing features and an aesthetic design, the one thing that most users are inquisitive about is the pricing and availability.
According to the latest reports, the AX46 And AX32 smart air purifiers will be available in two color variants – Beige and Grey. Also, it is available for a starting price of INR 12,990 for the AX32 variant and INR 32,990 for the AX46 variant.
Also, consumers will have a choice to avail of good cashback along with no-cost EMI options for buying these air purifiers.
Features
Both Samsung air purifiers are smart devices and are compatible with their SmartThings app. Access to this app will allow users to have easy access to the settings from anywhere across the globe.
Switching on and off and controlling the device is fairly simple with the single-button feature. Also, users will be able to control the functions of the smart purifier without any hassle at all.
Both the air purifiers will come with features to check the air quality and also have easy access to all the functions of the air purifier using the app.
As for the design, the air purifier will feature a front air intake along with a three-way air flow for superior effectiveness with the air purification in the area.
The highlighted feature of this smart air purifier is its Multi-Layered High-Efficiency Purification System to eliminate ultrafine dust from the surroundings. Also, the multi-layer activated carbon filter helps in removing harmful gases, and the dust-collecting filter gets rid of up to 99.97% of the air.
Besides that, the AX46 model comes with a Numeric Easy View Display with Laser PM 1.0 Sensor that monitors the air quality and the gaseous contaminants too. Also, it comes with a 4-color indicator.
And, that's all we currently know about the Samsung Smart Air Purifiers that are going to be available pretty soon.