Selena Vargas Story: What is the Mystery around the Navy Girlfriend?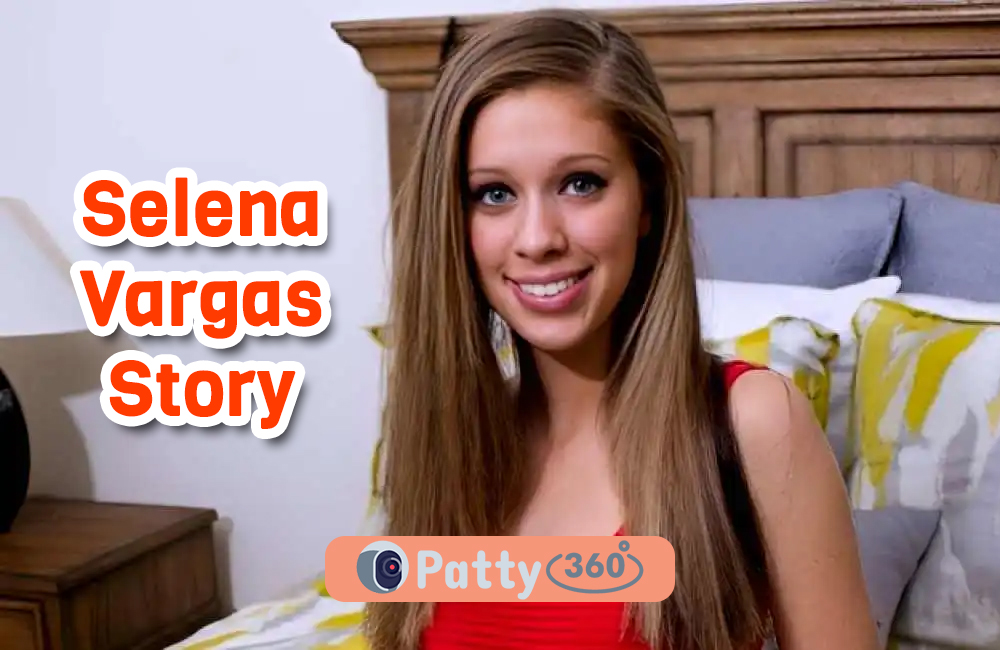 The internet is a pretty unique place. It's diverse, opportunity prone, and not to mention, extremely confusing at times. You will come across unique takeaways from the internet which leave you questioning your entire existence.
You are bound to meet certain people on the internet you least expect. Amidst so many internet mysteries that dominate the internet, one that needs a special mention is Selena Vargas's story. Her presence and sudden disappearance on the internet have made waves.
If this is the first time you are hearing about Selena Vargas, hold onto your seat because your mind is about to be blown away after reading this article.
Who is Selena Vargas?
The Internet is pretty big and diverse and something new or the other keeps on happening now and then that we don't often have any recollection of.
Selena Vargas is an adult film actress and entertainer and model, who was born on July 19, 1990, in Bellflower, California. Her rise to fame is all thanks to her appearance in several adult content and movies. Although she hasn't been an active part of several films and videos, her popularity is pretty reminiscent to this day.
Although not much information about Selena Vargas is available today's date, she was once an internet sensation. You'd be surprised to know that despite having very less film or video credits under her name in the adult entertainment industry, Selena Vargas' videos have amassed over 14 million views across multiple platforms.
However, it wasn't her presence in the adult film industry that shot her toward fame. Instead, it was the controversy of "The Navy Girlfriend", which further sensationalized her on the internet.
Where did Selena Vargas Start her Journey in the Adult Film Industry?
Selena Vargas is a beautiful woman with blonde hair and brown eyes. She was a poster girl and was actively pursuing modeling during her early teenage years.
During her high school days, Selena was part of the cheerleading team but she later dropped out of her school and started working in a bakery.
Later when she turned 18, Selena decided to respond to a casting call, which was specifically for an adult entertainment film. In that particular video, Selena mentioned that the only reason why she wanted to try her hand at this was for money.
Selena also revealed in that same video that she has a boyfriend who "won't like this" at all. She further went on to exclaim that the reason why she wanted to indulge in this is that her boyfriend would be gone for a while. In one of her latest internet appearances, Selena revealed that her boyfriend broke up with her over some petty reasons.
But, more on that will be unveiled as you get to know about the controversy that made Selena disappear off the face of the internet.
What is the Selena Vargas Controversy?
Once Selena passed the casting call and her adult film was shot, it was finally uploaded to an adult film website called "Girls Do Porn." This wasn't even the worst part of the situation.
Following some time and after Selena gained a good amount of viewership from the limited adult films that were shot and posted of her on the websites; things went downhill in August 2015.
An anonymous user (whose identity hasn't been revealed to this day) uploaded an image of himself and his girlfriend on a platform called 4Chan. He captioned the image with "Rate me and my gf. Just finished my navy seals training in this pic. Currently on vacation in Scandinavia. I'm the most alpha on 4chan."
That sounds like a normal post from a normal dude, right? Well, that's what most people thought until someone pointed something bizarre out in the image.
Another user on 4Chan commented on the image saying that it was Selena, an adult film actress who wore the same dress in one of her adult films as she is wearing in that image shared by the anonymous user on 4Chan.
Upon getting confirmation about his suspicions, the user pointed that out to the anonymous user, confirming that it was indeed Selena in the image. Several other users came in and confirmed the same. With the similarities in the attire, alongside the fact that Selena said in that casting video that her boyfriend is away for a while, everything matched up pretty well.
What Happened to Selena Vargas After the Controversy?
Now, you might think that's the end of it, right? Well, technically that didn't happen at all. Following the initial controversy that was unveiled on 4Chan, Selena went on to appear in another adult film, which was later uploaded on a website called "Girls do Toys."
In the second video, Selena confirmed that her boyfriend has broken up with her and later confirmed that her ex-boyfriend was indeed in the army. This confirmed all the suspicions that people previously had about the 4Chan controversy.
According to reports, there was another adult video shot and supposed to be released starring Selena. However, the same isn't available on the internet and hasn't been posted elsewhere for public consumption.
Once the 4Chan controversy further went viral, Selena wiped off her existence from the internet and she is no longer an active part of the internet anymore. Some users found her private Instagram account but there's no way of knowing if she's active on the account or not.
Are there any Fan Theories about Selena Vargas and Her Disappearance?
What we need to understand is that the internet is a powerful place. It has the potential to make or break things, which is what happened in the case of Selena Vargas.
Once the 4Chan controversy picked up, most people assume that Selena decided to drop her entire identity on the internet and vanish because she was ashamed of what she did. There's no way of confirming what the truth is unless Selena herself comes back online and shares her side of the story.
Some internet users think that Selena's boyfriend felt cheated by his girlfriend's actions and to get revenge, he must have killed her out of rage, which sounds very unrealistic and farfetched. 
The last theory is that Selena's boyfriend might have threatened her with some kind of personal or intimate thing, which forced Selena to disappear from the internet.
Conclusion
Selena Vargas was often termed "The Navy Girlfriend" on the internet following the surfacing of the controversy. Ever since the issues expanded on the internet, Selena has recoiled herself away from the internet. She hasn't made any adult films nor has she been part of any modeling gigs. There's no way to tell what she is up to these days.