Shohei Ohtani Net Worth in 2023 – How Much is the Los Angeles Angels Superstar Worth?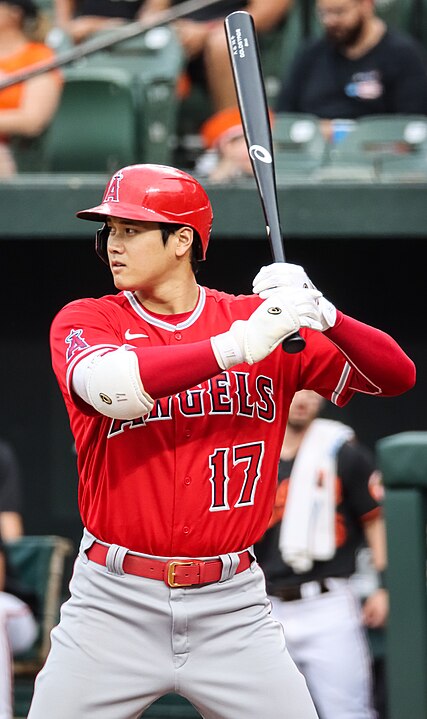 Los Angeles Angels superstar, Shohei Ohtani, is a rare kind of talented hitter and pitcher, something that only a few iconic players have managed to achieve. Many fans compare him to a legend like Babe Ruth, and it is by no means a stretch. Given that he is only 28 years old, his accomplishments and contributions to the baseball sport are the stuff of legends.
Being at the top of your sport in your prime means you earn a lot and your pockets are always loaded. In this article, we will look at his net worth, income sources, early life, rise to fame, and more.
Shohei Ohtani's Net Worth
Shohei Ohtani's estimated net worth, as per sources like Celebrity Net Worth and MARCA, is around $12–15 million. However, sources like You Go Japan estimate it to be as much as $50 million, and there's a good reason for that. Let's breakdown his income sources and contract to get a better idea.
Ohtani's current 1-year contract with the Los Angeles Angels is worth $30 million and is set to expire in 2024. Aside from this, he has several brand endorsements from all over the world, which account for at least $35 million in annual income. Forbes estimates the 28-year-old superstar will receive $65 million in total earnings for the 2023 season. This projected number is before taxes and agents' fees, which is still a considerable amount of cash left to him. 
Some of Shohei Ohtani's partnerships in Japan include Seiko Watch and the pharmaceutical company Kowa. There are many other lucrative deals in Ohtani's pocket, which are a testament to his commercial success off the field. New Balance's chief marketing officer, Chris Davis, noted "Shohei's commercial impact annually for the Japanese market will be to the tune of tens of millions of dollars, because he is a cultural icon in Japan first and a baseball player second." 
With that said, when Ohtani hits free agency next year, he will be looking for a contract that is sure to break records in MLB history. As per ESPN insiders, his payout could range from anywhere between $240 million to a whopping $605 million. This is one of the most anticipated events in MLB as of now, and predictions for Ohtani's future don't stop, and they're very favorable. 
Early Life
Shohei Ohtani was born in 1994 to Kayoko and Toru Ohtani in what is now Ōshū in Iwate prefecture, Japan. Both his parents come from sports background, and Ohtani grew up obsessing with baseball. Ohtani's mother played badminton at national level, whereas his father was an amateur baseball player, who played in Japanese Industrial League. He is the youngest of three children. Ohtani and his older brother, Ryuta, who now plays in the Japanese Industrial League were both coached by their father. His other sibling is his older sister, Yuka. Later in his teenage years, Shohei was coached by Hiroshi Sasaki and underwent a very tough training program. His exceptional skills were noticed during his high school years and when he played at regional competitions.
Career
Ohtani who stands 6'3 tall, expressed his interest in playing for major leagues after high school and teams like Texas Rangers, Boston Red Sox, New York Yankees and Los Angeles Dodgers were quite interested in the young player. Despite knowing that Ohtani had no interest in turning professional in Japan, he was drafted by the Hokkaido Nippon-Ham Fighters in 2012. He made his debut with Fighters at the age of 18, and was quick to show off his impressive skills in the first season. Having played 51 games as a right fielder as well as a pitcher, his future was looking bright.
After a few years of playing in Japan, setting many records and building an impressive resume, Ohtani once again saw an opportunity to play in MLB. In December of 2017, he signed a deal with Los Angeles Angels, serving as a strong member of the team until today. As of now, the latest MLB odds and futures have put Los Angeles Angels at +1400 for the upcoming 2023 American League season. However, before reaching this point together with the team, Ohtani started out with a rookie salary due the team's age restriction, getting paid $3.557 million in signing bonus. Angels also paid $20 million in posting fee to the Fighters.
Despite Ohtani's first season being a rocky start due to his injuries, in coming years, he would go on to set many records in MLB and his team. His outstanding performance as hitter and pitcher only saw his prime years being decorated with accolades and investments. 
Wrapping up
According to Forbes, Shohei Ohtani is currently the highest-paid athlete in baseball, making $30 million on field and over $35 million off field with brand deals. He will become a free agent in 2024 and is most likely going to command a multi-million-dollar contract.